I am inspired by the faith, courage, and reverence for God by Christian educators around the world! It reminds me of the story recounted in
I Samuel 17 about David defeating Goliath. In verse 29, David's response to the inaction of his elder brothers and the Israelites especially encourages me. He boldly and nobly answers the call to action by asking, "Is there not a cause?"
I can think of no greater cause than to partner with you as you advance Kingdom education. We fully believe that authentic devotion to the Christian faith and academic excellence are mutually reinforcing. There are not two or three forms of excellence, but rather an ethos that is cultivated throughout every facet of our schools. Faith is not separated from learning but rather integrated intentionally, resulting in a distinctive Christian worldview.
Scholarship and learning become an integral component to the maturation process known as discipleship. Thus, becoming a disciple of Jesus Christ, the ultimate objective of the Great Commission (Matt. 26:28-30), is the prize for which we strive; it is the highest form of excellence! It is certainly conceivable that we could produce students with the spiritual depth needed to enter our pluralistic society and not fall prey to empty philosophies. Rather, they would be equipped to saturate the marketplace to which God has called them with confidence, purpose, and an eternal perspective.
ACSI's ongoing mission is to strengthen Christian schools and equip Christian educators worldwide as they prepare students academically and inspire them to become devoted followers of Jesus Christ. We want to serve you as you continue to cultivate and sustain a flourishing school. Please let us know if there is anything we can do for you—thank you for your obedience to God's call on your life—you are indeed making a difference.
Dr. Larry Taylor President, ACSI
larry_taylor@acsi.org
719-867-0200
President's Advisory Team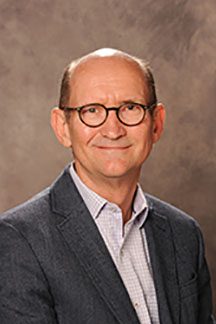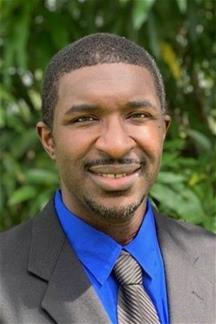 ACSI Announces Key Changes to Communication and Engagement Staff Structure
Oct 19, 2020, 10:00 AM by ACSI
Colorado Springs, CO
– The Association of Christian Schools International is pleased to announce several key changes in its communication and engagement structure designed to enhance outreach and member experience as it moves forward with implementation of its new "Three Pillars" Strategic Plan.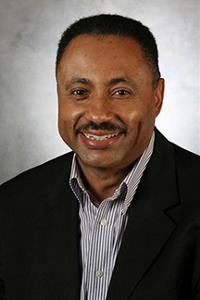 As part of its strategic restructuring, Larry Lincoln is appointed as the association's Chief Communication and Engagement Officer. Also, under Lincoln's leadership, ACSI is combining the Communication Department, the Care Team (an internal group dedicated to providing outstanding member, customer, and stakeholder support), and marketing functions into the new Office of Communication and Engagement.
The changes are a result of consolidation and redeployment of existing staff brought about by the association's Strategic Plan and are designed to enhance member experience and create increased alignment with the plan.
Lincoln will focus on telling the story of ACSI and its member schools and advancing the association's communication to key stakeholders. He will oversee all marketing, communication, and brand management while developing engagement strategies to enhance member experience.
A member of the President's Advisory Team, Lincoln joined ACSI in 2018 as Director of Communication.
He brings an extensive background in strategic communication, marketing, and engagement to his new role. A 22-year U.S. Air Force veteran, Lincoln served primarily in public affairs and crisis communication management. Upon leaving the military, he served in several senior communication roles, including: Director of Global Communication at the International Bible Society (now known as Biblica); Director of Public Relations for Habitat for Humanity International; and Chief Communication Officer for the Navigators.
Prior to joining ACSI, he served as Director of External Affairs for the U.S. Environmental Protection Agency at its largest region in the Southeast, and led strategic communication, outreach, and engagement to more than 60 million stakeholders, and more than 80 members of Congress.
Lincoln has been married to his wife Dyxie for 29 years and together they have three sons.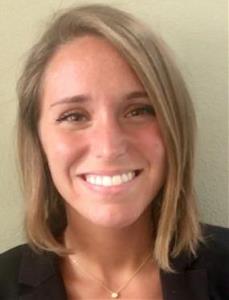 In a related move, Caitlyn Berman will assume duties as Public and Media Relations Coordinator. In this key role, Berman will coordinate the development and implementation of focused local and global media strategies to elevate the cause of Christian education, the work of the association and its members, and will work closely with the Legal Legislative department to promote advocacy initiatives.
Berman previously provided marketing and communication support for ACSI Professional Development department programs designed to strengthen schools and equip educators. She will begin her new role on November 1, 2020.
ACSI President Dr. Larry Taylor expressed anticipation and confidence in this move's potential to increase member benefits through a renewed focus on communication and engagement. "Larry is an exceptional communications strategist and leader with a track record of developing and leading high-performing teams that enable organizations to deepen their engagement with stakeholders and drive outcomes," he said. "I'm confident that both he and Caitlyn will make significant contributions to ACSI and more importantly to our members by telling more of their stories, as well as sharing information about ACSI people and programs to key stakeholders."
"It's a tremendous honor to step into this role," Lincoln said. "I am blessed to work alongside such dedicated staff and leadership and consider it a privilege to support the association and our schools to promote the cause of Christian education. I look forward to expanding opportunities to enhance association visibility and engagement to our members and other key stakeholders."
About ACSI:


Headquartered in Colorado Springs, Colo., ACSI exists to strengthen Christian schools and equip Christian educators worldwide as they prepare students academically and inspire them to become devoted followers of Jesus Christ. ACSI advances excellence in Christian schools by enhancing the professional and personal development of Christian educators and providing vital support functions for Christian schools by offering multiple services including teacher and administrator certification, school accreditation, legal/legislative assistance, and curriculum publishing. Serving more than 25,000 schools in 108 countries, ACSI helps more than 5.5 million students worldwide connect to Christian education.
For more information on the ministry, visit www.ACSI.org or follow on Facebook at
https://www.facebook.com/ACSIUSA
or on Twitter at
@ACSIUSA
.