Everett EE Workshop


Join us in Everett, WA where Joy Roberts and the Friendzy Team will help us explore relationships and belonging. Let's cultivate resilience as we grow in relationship building as an early education community in this engaging and interactive workshop!

Date: Sat., Feb 11, 2023, 8:30am-3:30pm Pacific Time
Location: Northshore Christian Academy
Cost:
ACSI member rate through 1/27/23: $79 ($84 starting 1/28/23)
Non-member rate: $99
Building Belonging
Belonging is a central message of Christ. To belong is to feel secure. Without belonging, we are alone. We know students crave feeling accepted and valued and they need strong connections with their families, teachers and peers. Research confirms caring relationships with educators motivate students to engage in the learning process. Belonging is our primary human need. Beyond food and shelter, nothing promotes human flourishing like having people and a place of belonging. In Christ, we can find true belonging: True belonging is being fully known and being fully loved. We long to belong, and so do our students.

Registration for the event includes lunch choices from Chick-Fil-A and earning of up to 6 clock hours / 1 CEUs.
Learn more about the event's schedule: Everett Full Schedule (Coming soon)
Freindzy Team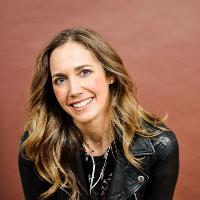 Joy Roberts
Joy Roberts is the co-founder of Friendzy, curriculum designer, speaker, teacher, and social-emotional learning advocate. She believes every student deserves a chance to succeed. At a young age Joy experienced childhood trauma. Joy understands firsthand that our greatest wounds come from people and our greatest healing comes from healthy relationships. God has designed and hardwired us for connection and community. This has fueled her entrepreneurial spirit to launch a resource into schools that equips students to navigate the social and emotional challenges they have faced and will encounter. Joy lives in Portland, OR with her husband and is completing her Masters in Biblical Theology.
Julie Widman
Julie Widman, co-founder of Friendzy, found herself drawn to looking at the whole child and the impact a hearing handicap had on their education while in graduate school. Through graduate school, she researched how different learning styles impacted educational growth in hearing-impaired students. A decade ago, Julie began to recognize another disability in children. Coping skills and relational strategies were needed for not only her own children to successfully navigate their feelings and social situations, but social-emotional competence was often missing in their peers as well. Julie lives in Tualatin, Oregon with her husband and two tweens.