Holden, MA Professional Development Workshop

| | |
| --- | --- |
| 8:30 AM | Session 1 |
| 10:30 AM | Refreshment Break |
| 10:45 AM | Session 2 |
| 12:15 PM | Lunch (included) |
| 12:45 PM | Session 3 |
| 2:15 PM | Movement Break |
| 2:30 PM | Session 4 and Closing |
| 3:30 PM | Workshop Ends |
Register Today!

We look forward to connecting and engaging with you during this in-person event! Registration will include lunch and an amazing day planned to REIGNITE your calling. This event will offer up to six training hours.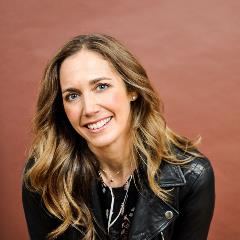 Joy Roberts is the co-founder of Friendzy, curriculum designer, speaker, teacher, and social-emotional learning advocate. She believes every student deserves a chance to succeed. At a young age Joy experienced childhood trauma. Joy understands firsthand that our greatest wounds come from people and our greatest healing comes from healthy relationships. God has designed and hardwired us for connection and community. This has fueled her entrepreneurial spirit to launch a resource into schools that equips students to navigate the social and emotional challenges they have faced and will encounter. Joy lives in Portland, OR with her husband and is completing her Masters in Biblical Theology.
Julie Widman, co-founder of Friendzy, found herself drawn to looking at the whole child and the impact a hearing handicap had on their education while in graduate school. Through graduate school, she researched how different learning styles impacted educational growth in hearing-impaired students. A decade ago, Julie began to recognize another disability in children. Coping skills and relational strategies were needed for not only her own children to successfully navigate their feelings and social situations, but social-emotional competence was often missing in their peers as well. Julie lives in Tualatin, Oregon with her husband and two tweens.