Orlando, FL Professional Development Workshop

Join us in Orlando, FL for a Leaders' Summit on Friday and the Conference on Friday.
EE Leaders' Summit
Date: Friday, March 1, 2024, 8:30am-3:30pm Eastern Time
Location: The First Academy
Cost: ACSI member rate: $85 ($115 starting 2/5/24)
Non-member rate: $115
Join Christian school leaders as we engage with expert led sessions designed specifically for leadership training and encouragement. Earn 6 clock hours of training in five sessions:
Session 1 - Reigniting the Passion for Leadership with Dr. Althea Penn
Session 2 - Leading With Love with Tammy Hicks
Session 3 - The Path to Flourishing with Dr. Chuck Gilliam
Session 4 - Technology Can Be Your Friend: How to Use it for Effectiveness and Efficiency with Jennifer Jackson
Session 5 - Living and Leading in an Age of Anxiety with Dr. David Balik
Session 6 - Communication: The Key to a Successful Team with Dr. Cindy Barnum
Registration includes a Soup and Salad Luncheon Buffet
Orlando Leaders' Summit Presenter Schedule
Gain insight from from the Friendzy team as they help us understand social-emotional growth so that we can enhance relationships and create a sense of belonging in this engaging and interactive workshop!
Date: Saturday, March 2, 2024, 8:00am-3:30pm Eastern Time
Location: The First Academy
Cost: ACSI member rate: $85 ($115 starting 2/5/24)
Non-member rate: $115
Registration includes a luncheon buffet to include assorted sandwiches, chips, salad, and cookies
| | |
| --- | --- |
| 8:30 AM | Session 1 |
| 10:30 AM | Refreshment Break |
| 10:45 AM | Session 2 |
| 12:15 PM | Lunch (included) |
| 12:45 PM | Session 3 |
| 2:15 PM | Movement Break |
| 2:30 PM | Session 4 and Closing |
| 3:30 PM | Workshop Ends |
Register Today!
We look forward to connecting and engaging with you during this in-person event! Registration will include lunch and an amazing day planned to REIGNITE your calling. This event will offer up to six training hours.
Preview the Leaders' Summit Presenter Schedule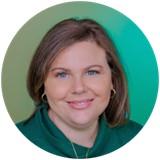 Julie currently serves as a National Partnership Director at Friendzy. As the child of educators and raised in a family of lifelong learners, she knew from an early age that she was destined for a career in education. Julie has been an educator in both the public and private school settings for over twenty years. She has been a teacher, interventionist, instructional coach, curriculum and staff development director, Catholic school superintendent, and consultant. In addition, she has been a strong advocate for education access. She believes all children deserve well-prepared and joy-filled teachers who will invest in finding every student's gifts and talents. The ethics of care and the study of belonging are both current research interests. A National Partnership Director for Friendzy, growing business and developing partnerships in schools across the country.