Plano EE Workshop


Join us in Plano, Texas where author, speaker, leader and early education expert Mary Ann Bradberry will lead us for a better understanding of brain development in this engaging and interactive workshop!
Date: Tues., August 2, 2022, 8:30am-3:30pm Central Time
Location: The Hope Center, Plano, TX
Cost:
ACSI member rate EXTENDED through July 22: $75 ($80 starting 7/19/22)
Non-member rate: $99
God's Design for the Developing Mind and Brain

The need for understanding God's design for the growth and development of children and adolescents has never been more needed than NOW! The mental health of children and adolescents is in a state of crisis, burnout of teachers and administrators in both Christian and secular schools is at an all-time high, and parents are struggling to make sense of what is best for their children and adolescents. But there is hope and good news for Christian educators! God is in control and is preparing today's children and adolescents for the future ahead. We are called as educators for such a time as this (Esther 4). A time to learn about the groundbreaking work in brain development; a time to become who (not what) children and adolescents need; and the time to create the environment for them to flourish as God intended.

8:00 AM
8:30 AM
9:30 AM
9:45 AM
11:45 AM
12:15 PM
2:15 PM
2:30 PM
3:30 PM
Registration Opens
Opening Session
Refreshment Break
Session 1 & 2
Lunch (Included)
Session 3 & 4
Refreshment Break
Session 5 & Closing
End of Workshop
Register Today

We look forward to connecting and engaging with you during this live event! Registration will include a Plano Full Schedule and lunch options from McAlister's Deli. Earn up to six clock hours (1.0 CEUs).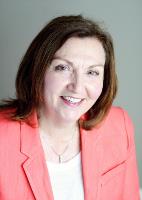 Mary Ann Bradberry
What a difference a child makes! For the past few years, Mary Ann has had the privilege of seeing life through the eyes of her four-year-old granddaughter. Through this experience and an awareness of societal pressures on children and families, Mary Ann is more committed than ever to helping adults gain the knowledge and understanding to create the relationships and pathways children need to thrive and experience the wonder and awe of God and His creation. Recently, she has engaged in extensive study in the area of brain development of young children.
Mary Ann's experiences in the field of childhood Christian education have spanned over 40+ years. Her calling to advocate for young children led her to be a teacher, childhood minister, curriculum writer and editor, speaker, trainer, adjunct professor, and most recently the Executive Director of Texas Baptist Church Weekday Association. Mary Ann holds a bachelor's degree in Elementary Education and a graduate degree in Early Childhood Education from North Texas State University. Mrs. Bradberry has contributed to several publications including Teaching Preschoolers: First Steps Toward Faith, Kids Ministry 101, Weekday Early Education Curriculum Guide for Pre-K, and numerous articles for ParentLife magazine. Along with her husband, Doran they attend Real Life Church in Austin, Texas.