Portland Professional Development Workshop


Join us in Portland, OR where Mrs. Michele Smith will help us explore meaningful relationship strategies. Let's Reignite our calling for teaching and leading young children through meaningful relationships in this engaging and interactive workshop!

Date: Saturday, October 14, 2023, 8:30am-3:30pm Pacific Time
Location: Portland Christian School ECE & Elementary Campus
Cost: ACSI member rate: $85
Non-member rate: $115
Reaching Children and Families Through Authentic and Meaningful Relationships Strategies
Teaching children and families for Christ and education in the early years has its challenges that impact individual students, classroom management, and has the potential to have a significant impact on educator well being. God calls us continually to be in relationship with each other, and when we learn more about the positive impacts authentic relationship building can have on the classroom, child outcomes, and educator well being, we can start to intentionally consider relationship building as a foundational strategy for successful classrooms and schools.
Be sure to take advantage of using Title Funds for this Portland Workshop. We DO allow Title Funds to be used. The person registering needs to be invoiced rather than pay on their own card. Take your ACSI invoice to the local school district and they will pay for the invoice. The state of Oregon will not reimburse.
Registration for the event includes lunch choices from Chick-Fil-A and earning of up to 6 clock hours / 6 CEUs.
Full Schedule for Portland Workshop Coming Soon!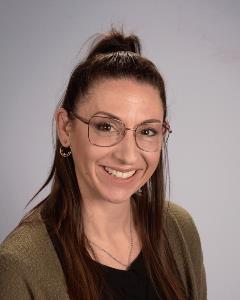 Michele is a passionate member of the early childhood community, and has served in a variety of roles in the field that span the last 19 years. Those roles have included hands-on experience as a preschool teacher in a lab school, program management, and community college faculty in early education programs. Michele has experience in both private and non-profit organizations, including Head Start and Christian Education. In most recent years, Michele has worked in struggling schools providing reorganization of systems, while implementing developmentally appropriate curriculum with an emphasis on social emotional development and building strong relationships as a foundation for a successful school experience, as well as life in general.