San Antonio, TX Professional Development Workshop


Join us in San Antonio, TX where the team from Friendzy will help us understand social-emotional growth so that we can enhance relationships and create a sense of belonging in this engaging and interactive workshop!
Date: Saturday, January 27, 2024, 8:30am-3:30pm Mountain Time
Location: Living Rock Academy
2500 Bulverde Road
Bulverde, TX 78163
Cost: ACSI member rate: $85 ($115 starting 1/1/24)
Non-member rate: $115
Building Belonging
Belonging is a central message of Christ. To belong is to feel secure. Without belonging, we are alone. We know students crave feeling accepted and valued and they need strong connections with their families, teachers and peers. Research confirms caring relationships with educators motivate students to engage in the learning process. Belonging is our primary human need. Beyond food and shelter, nothing promotes human flourishing like having people and a place of belonging. In Christ, we can find true belonging: True belonging is being fully known and being fully loved. We long to belong, and so do our students.


| | |
| --- | --- |
| 8:00 AM | Registration and Opening Activities |
| 8:30 AM | Session 1 |
| 10:30 AM | Refreshment Break |
| 10:45 AM | Session 2 |
| 12:15 PM | Lunch (included) |
| 12:45 PM | Session 3 |
| 2:15 PM | Movement Break |
| 2:30 PM | Session 4 and Closing |
| 3:30 PM | Workshop Ends |
Register Today!
We look forward to connecting and engaging with you during this in-person event! Registration will include lunch and an amazing day planned to REIGNITE your calling. This event will offer up to six training hours.
Preview the schedule San Antonio 2024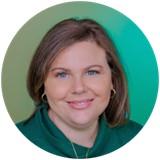 Julie currently serves as a National Partnership Director at Friendzy. As the child of educators and raised in a family of lifelong learners, she knew from an early age that she was destined for a career in education. Julie has been an educator in both the public and private school settings for over twenty years. She has been a teacher, interventionist, instructional coach, curriculum and staff development director, Catholic school superintendent, and consultant. In addition, she has been a strong advocate for education access. She believes all children deserve well-prepared and joy-filled teachers who will invest in finding every student's gifts and talents. The ethics of care and the study of belonging are both current research interests. A National Partnership Director for Friendzy, growing business and developing partnerships in schools across the country.