Virtual EE Conference

Designed to Flourish - Cultivating Resilience Virtual Conference
Begin of Day Session - Cultivating Resilience Through the Power of Play
God designed us to experience His world with curiosity, awe, and wonder. Play provides a wonderful opportunity for educators and leaders to cultivate experiences filled with creativity, learning, and joy. Together let's explore the power of play, and enjoy a play-based experience designed to relieve stress and anxiety while inspiring creativity, and self-awareness. We will consider the role of play in our own lives, and in our programs as a means for promoting healing, resilience, and joy.
End of Day Session - Cultivating Resilience Through the Power of Connection
God designed us to live in connection and community with others. As early childhood teachers, and leaders we have a powerful opportunity to build connections with children, families, and one another. In this session, we will reflect on the power of connections. We will also explore experiences, and interactions that cultivate resilience through connection.
Breakout session topics will include:
Cultivating resilience in children
Play-based learning
STEAM
Teaching through a Biblical worldview
Thriving classroom relationships
Supporting sensory processing
Integrating biblical social and emotional learning
Class management
Care for infants and toddlers
Early Ed Leader's track
Same event | Two different dates | Choose the date that works for you!
Cost:

Early ACSI member rate through January 6: $59 ($69 starting 1/7/23)

Early Non-member rate through January 6: $89 ($99 starting 1/7/23)
Date:
6:30am-2:00pm PT | 7:30am-3:00pm MT | 8:30am-4:00pm CT | 9:30 am-5:00 pm ET
8:30am-4:00pm PT | 9:30am-5:00pm MT | 10:30am-6:00pm CT | 11:30am-7:00pm ET
Registration for the event will include your selection of breakout sessions for Breakout A B C & D and earning of up to 6 clock hours / 1 CEUs. Breakout session choices will be available soon.
Learn more about the event's schedule: 2023 Virtual Conference Schedule
I pray that out of his glorious riches he may strengthen you with power through his Spirit in your inner being, so that Christ may dwell in your hearts through faith. And I pray that you, being rooted and established in love, may have power, together with all the Lord's holy people, to grasp how wide and long and high and deep is the love of Christ, and to know this love that surpasses knowledge.. Ephesians 3:16-21
Carly Bedard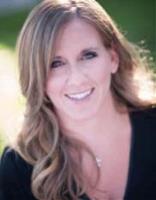 We will hear from Early Childhood Specialist,
Carly Bedard
, who
has been in the field of Early Childhood Education for over 23 years. She has been a classroom teacher for Infants – PreK and served as a Christian Preschool Program Director for 8 years. Carly is a passionate play advocate who has presented the play experience to teachers, administrators, and parents in the US, as well as internationally in Cambodia, India, and Guatemala. She also serves as an adjunct professor for Early Childhood at Biola University in La Mirada, CA. Carly is committed to supporting young children's development and honoring the ways that God built children to explore and play!