Accreditation & Certification
Accreditation with ACSI engages schools in a vigorous, holistic process of organizational appraisal and improvement that engages every school constituent. Our program is a highly regarded Christian program for member schools. We have partnerships with all of the U.S. regional accreditation agencies and offer joint accreditation with numerous accrediting organizations.
Every step in our accreditation process is designed to be useful for driving improvement in private schools. If you are striving for excellence based on a solid Christian philosophy of education, consider exploring our program.
The purpose of ACSI Certification is to strengthen Christian schools by credentialing educators who meet established professional and biblical requirements. ACSI Certification promotes continued professional learning and increased effectiveness. Establishing and maintaining the certification of staff and administration is an essential step toward professional credibility and growth. Education is a process. Just as we encourage our students to grow and become life–long learners, we want to set the same example as their teachers and leaders.
ACSI certification establishes a framework for professional growth to occur over time, just like continuous school improvement.
Personnel Resources for Christian Schools




A Resource for Interviewing, Contracting, and Evaluating School Personnel
More Info
ACSI Announces Appointment of New Associate Vice President of Global Strategic Development
Nov 16, 2020, 08:18 AM by Caitlyn Berman
Colorado Springs, CO
– The Association of Christian Schools International (ACSI) is pleased to announce the appointment of Gavin Brettenny as the Associate Vice President of Global Strategic Development. Brettenny's responsibilities will include building and implementing strategies that enable ACSI to realize its full potential as a global association, serving Christian schools around the world. In this position, he will focus on connecting domestically focused ACSI departments to the global work by coordinating and uniting all efforts to achieve worldwide mission goals.
He will begin this new role on Aug. 1, 2021.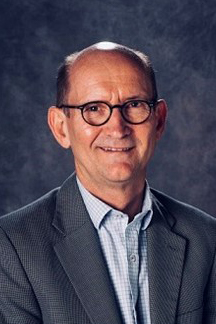 Brettenny brings 20 years of experience in international Christian education, currently serving as head of school at Black Forest Academy in Kandern, Germany. Before joining Black Forest Academy, he led Harvest Christian School in Port Elizabeth, South Africa. Brettenny serves as the Director of Strategic Development for ACSI Africa and is a member of ACSI's Global Council. Throughout his career, he has designed and facilitated ACSI African Roundtables, created development strategies for ACSI country offices, and led the research-structured Elephant Project, a teacher training program assisting thousands of schools in the Democratic Republic of the Congo.
According to Mike Epp, ACSI Senior Vice President of Global, "Gavin's perspective, experience, and positive relationship with our ACSI leadership and other international organizations will help strengthen the worldwide movement of Christian schooling."
Epp expressed the importance of this role as ACSI moves more dynamically in the direction of reshaping to be a truly global outreach. He explained that Brettenny possesses the insights, strategic mindset, and passion for Christian education to help make this happen.
ACSI President, Dr. Larry Taylor, also looks forward to Brettenny joining the ACSI leadership team. "Gavin brings a unique skillset that will serve to better align ACSI as a fully international organization," Taylor said. "We believe he will make a great impact for the Kingdom through his leadership and service to Christian schools."
Brettenny is excited about contributing to ACSI's global work.
"ACSI's expert personnel, reputation for quality work, and healthy relationships across organizations enable our global role in advancing Christian education," he said. "It's going to be a privilege to collaborate with national, regional, and other leaders for the development of a high-performing association in service to schools around the world. I look forward to facilitating that process."
To learn more about ACSI, please visit the website at www.ACSI.org or connect with the ACSI Care Team by calling (800)367-0798 or at
careteam@acsi.org
.
About ACSI:
Headquartered in Colorado Springs, Colo., ACSI exists to strengthen Christian schools and equip Christian educators worldwide as they prepare students academically and inspire them to become devoted followers of Jesus Christ. ACSI advances excellence in Christian schools by enhancing the professional and personal development of Christian educators and providing vital support functions for Christian schools through multiple services including teacher and administrator certification, school accreditation, legal/legislative assistance, and curriculum publishing. Serving more than 25,000 schools in 108 countries, ACSI helps more than 5.5 million students worldwide connect to Christian education.
Follow ACSI on Facebook at
https://www.facebook.com/ACSIUSA
or on Twitter at @ACSIUSA.