The following job postings are for employment at ACSI headquarters or regional offices. ACSI does not discriminate on the basis of race, nationality, ethnic origin, gender, age, or disability.
Relocation expenses are generally not reimbursed unless specifically noted in a job posting.
Application Instructions
All interested applicants must complete the online application process using the Apply Now box on the right side of the posting page. For any questions regarding our online application process, please contact Human Resources.
ACSI Employment and Diversity Statement
ACSI is committed to the recruitment and hiring of people reflecting diversity throughout the association on all levels. We believe that
God has redeemed for Himself through the blood of His Son, people "out of every tribe and tongue and people and nation;" (Rev. 5:9)
the Gospel of Jesus Christ is "good news" to the poor, the brokenhearted, the captives, the blind, and the oppressed; (Luke 4:18) and
unity in diversity is rooted in the character and nature of God and is a creational norm. (Gen. 1–11)
The employment of staff at ACSI is clearly one of the most significant responsibilities with which management has been charged. To achieve our mission, ACSI engages in work that is strategically implemented by men and women whom we believe God has called to serve in these various roles of governance, leadership, and the delivery of the determined programs and services. Therefore, we will pursue for employment those exhibiting the following requisite criteria who
are committed followers of Christ,
reflect a lifestyle consistent with a biblically integrated perspective as a Christian role model, and
have the skills and professional qualifications to effectively carry out the responsibilities of the given position.
ACSI therefore encourages any individual meeting these requisite criteria to consider applying for a position. Moreover, ACSI as an organization commits to
actively promote Christ-centered education for children who are socially and economically disadvantaged and are victimized by racial and cultural discrimination;
enable and encourage Christian schools worldwide to effectively educate and bring the love of Christ to those children who represent "the least of these;"
demonstrate a strong commitment to gender and racial diversity by actively recruiting and hiring staff reflecting such on all levels throughout ACSI; and
reflect the ethnic diversity of God's kingdom and ACSI schools worldwide through the association's publications, products, services, and programs.
ACSI is seeking appropriately qualified, committed Christian candidates for these positions. We have a strong commitment to gender and racial diversity and especially welcome applications from women and members of minority groups.
ACSI Announces New Director of Digital Initiatives
Aug 17, 2021, 09:02 AM by Caitlyn Berman
Colorado Springs, Colo. – The Association of Christian Schools International (ACSI) is pleased to announce Sarah Loncar as the new Director of Digital Initiatives. Her responsibilities will include curating digital content for the Christian education sector, convening schools through digitally facilitated networking, and creating new digital opportunities.
She will begin her new role Aug. 17.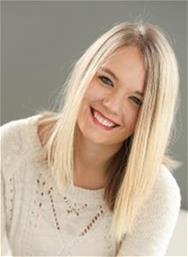 Loncar assumes this position with eight years in Christian education. Most recently, she served as the ACSI Learning and Development Manager. Before her time at ACSI, she spent four years as the Digital Learning Coordinator and as an educator at Valley Christian School in Youngstown, Ohio— a school of which she is an alumna.
She has a passion for equipping educators with quality resources and professional development.
"Technology allows us to connect globally in an instant," she shared. "I am passionate about cultivating content from and for Christian educators around the world."
The position is aligned with ACSI's "Three Pillar" Strategic Plan, focused on providing educators worldwide with access to relevant, Christ-centered materials and professional development.
ACSI President Dr. Larry Taylor believes Loncar brings a wealth of experience and specific expertise to this role.
"Mrs. Loncar has been a tremendous asset as the Learning and Development Manager," he said. "I look forward to seeing the Kingdom impact this position and the strategic reshaping of ACSI will have on our educators across the globe."
To learn more about ACSI, please visit the website at ACSI.org or connect with the ACSI Care Team by calling (800)367-0798 or at careteam@acsi.org.


About ACSI:
Headquartered in Colorado Springs, Colorado, ACSI exists to strengthen Christian schools and equip Christian educators worldwide as they prepare students academically and inspire them to become devoted followers of Jesus Christ. ACSI advances excellence in Christian schools by enhancing the professional and personal development of Christian educators and providing vital support functions for Christian schools through multiple services including teacher and administrator certification, school accreditation, legal/legislative assistance, and curriculum publishing. Serving more than 23,000 schools in 100 countries, ACSI helps more than 5.5 million students worldwide connect to Christian education.
Follow ACSI on our social channels: Facebook | Twitter | Linkedin | Instagram