Leadership Conferences Exhibitor Contract and Registration
2020 ACSI Leadership Conferences Exhibit Space Contract
Exhibit Space Contract Exhibitor Terms and Conditions:
PLEASE NOTE:
Not every Early Education Conference location will have exhibitors. Only those locations offering exhibitor spaces are noted on the registration form.
Registration Form:
Exhibitors must submit a completed online registration form indicating their event site(s) of choice and payment option. Completion and submission of the online registration form will indicate and confirm that the exhibitor has read and has agreed to all of the terms and conditions outlined in this document. If there are any questions or concerns regarding any of the information contained in this document, please contact exhibitors@acsi.org or 888.892.4259.
Booth Assignment:
ACSI assigns exhibit spaces on a first-come, first-served basis after receipt of exhibitor application and accompanying payment and acceptance of the application by ACSI. ACSI reserves the right to refuse any exhibitor application for any reason. Consideration will be taken to try to prevent competitor exhibitors from being placed directly next to one another. (Be sure to indicate any competitors of concern on the registration form.) Exhibitors who have not paid in full for their booth will not be allowed to exhibit.
Exhibitor Booth Description:
Exhibitor booth space will include one 6'x3' or 8'x3' table (size determined by event site), with at least one chair.
Electrical Access for Booth Location:
While most event sites are able to provide electrical access to many or most booth locations, and ACSI will do its best to accommodate those requesting electrical access when assigning booths, ACSI cannot guarantee electrical service to all those requesting it at a particular event site.
Payment Due:
Payment for all requested booth space is due net 30 days of date of invoice OR before the first scheduled event date (whichever comes first). Exhibitor may not be allowed to exhibit if payment in full has not been made prior to date of exhibit. Payment options are as follows:
Mail payment to 731 Chapel Hills Dr., Colorado Springs, CO 80920
Call and make payment via CC or Bank Account to Sheila Alderson, ACSI A/R Accountant, at 719.867.0140 or ACSI Member Care at 800.367.0798.
ACH

Account# 9217450197
Routing/ABA# 102000076
Email remittance advice to deposits@acsi.org
Exhibitor Non-Compete/Sales of Products Guidelines:
Companies/businesses that market products or services that directly compete with products and services of the Association will not be permitted to exhibit at ACSI-sponsored events/activities. This includes but is not limited to textbook publishers who produce instructional materials that directly compete with instructional materials produced by ACSI/Purposeful Design Publications.
Fund raising organizations that employ a philosophical approach to fund development that uses students as sales agents to sell products or services will not be permitted. In addition, the specific sale of products or services as an end in themselves and not specifically connected to the educational mission of a Christian school will not be given an audience at ACSI events.
If you have any questions as to whether or not your product is in alignment with this policy, please contact exhibitors@acsi.org or 888.892.4259.
Multiple Venue Discounts:
Reserve 3-4 locations with initial registration, receive 10% discount off of total amount due.
Reserve 5 locations with initial registration, receive 25% discount off of total amount due.
To qualify for the discount, the vendor must pay ALL fees for registered events in full prior to the start of the first event. Payments on discounted fees are non-refundable.
Cancellation and Refund Policy:
60 or more days before booth setup Less $25.00
8–59 days before booth setup Less 50%
7 or fewer days before booth setup
No Refunds will be given unless cancellation is submitted in writing to either the ACSI Exhibit Coordinator at exhibitors@acsi.org. Payments on discounted registration fees are non-refundable.
Additional Terms of Contract:
Visual access to surrounding exhibitor spaces must not be unreasonably blocked by an exhibitor. Exhibitors much check with the ACSI regional director responsible for a particular site for permission to exceed assigned exhibit space.
ACSI has reserved the right to require exhibitors to remove from their displays any item or sign that does not conform to the moral standard, tone, or general standards of ACSI or the evangelical Christian school movement as solely determined by ACSI.
The exhibitor agrees that the exhibit shall be set up and maintained through the duration of the event in full compliance with the terms of this contract. ACSI reserves the right to reject, eject, or prohibit any exhibit in whole or part, or any exhibitor or exhibitor representatives, with our without giving cause. In such a case, ACSI's liability shall not exceed the return of the exhibit fee to the exhibitor in the amount that is unused at the time of ejection.
As a contractual condition of exhibiting at an ACSI event, an exhibitor shall be fully responsible to pay for any and all damages to the exhibit site or for injuries to any person at the site that result from any act or omission of the exhibitor. An exhibitor agrees to defend, indemnify, and hold harmless ACSI and its employees and the event site owners, managers, agents, employees, subsidiaries, and affiliates from any damages or charges resulting from exhibitor use on the property. An exhibitor's liability shall include all losses, costs, damages, or expenses arising from, out of, or by reason of any accident or bodily injury or other occurrences to any person or persons, including the exhibitor, its agents, employees, and business invitees that arise from or out of the exhibitor's occupancy and use of the exhibition premises or site location.
As a contractual condition of exhibiting at an ACSI event, the Exhibitor shall hold ACSI and its employees harmless for the possible loss of exhibitor equipment, merchandise, or other materials from an exhibitor's display. Exhibitors are strongly discouraged from bringing minor children onto the event site property.
Exhibitors disregarding this request shall be totally responsible for the supervision of such children. Exhibitors are also responsible for any damages caused by the children and for any medical costs for injuries incurred by the children at the event site.
Exhibitors using sound equipment must make sure that the sound does not disturb neighboring displays. Sound projection should be confined to the limits of the booth.
Please fill out the form below. For questions, please email exhibitors@acsi.org or call 888.892.4259.
ACSI Announces Changes to Senior Leadership Team, Eastern Division
Aug 25, 2020, 17:12 PM by Larry Lincoln - ACSI
ACSI is pleased to announce the promotion of Dr. David Balik to the position of Vice President of USA. Balik most recently served as ACSI's Senior Director, Eastern Division and Southeast Regional Director for five years.
Colorado Springs, CO
– ACSI is pleased to announce the promotion of Dr. David Balik to the position of Vice President of USA. Balik most recently served as ACSI's Senior Director, Eastern Division and Southeast Regional Director for five years. Before that, he was a Head of School, serving most recently as Dean of Faculty and Academic Affairs at Briarwood Christian Schools in Birmingham, AL.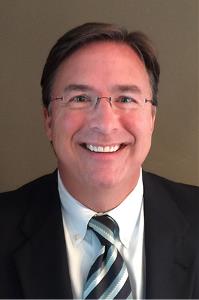 In his new position, Balik will be responsible for leading and overseeing all facets of the USA operation in close collaboration with the President, Senior Directors, Divisional Directors, Field Directors, the Directors of A.C.E., Early Education, and Professional Development. The primary function of his role will be to ensure that USA member schools are served effectively through coordinated actions in all divisions and departments throughout the country.
ACSI is concluding a strategic planning process under President Dr. Larry Taylor. Part of the reimagining of organizational goals included transitioning from serving Christian schools through an eight-region model to a more streamlined and efficient divisional model that relies on the strategic deployment of field directors and trained volunteers across the country. According to Taylor, "The Western, Central, and Eastern Divisions will allow us to make staff who belonged to regional teams available to members outside those regions. It will help us address much of the redundancies and duplication of effort that characterized the old regional set-up, which will lead to better stewardship of the resources God has entrusted to us."
Balik added that, "God is doing great things at ACSI these days through our strategic planning process. It is a privilege to have an expanded role going forward, as adaptive, meaningful change is underway. I am also excited and honored to be able to serve more closely with our President, Dr. Larry Taylor."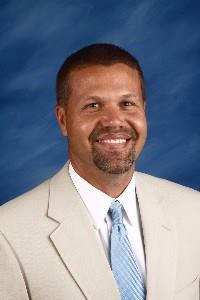 ASCI is also announcing that Chuck Gilliam, Ed.S., will replace Balik as Senior Director of the newly-formed Eastern Division. Gilliam has served for the past 21 years at Eagle's Landing Christian Academy in McDonough, GA, including seven years as head of school. He led a staff of 150 and directed daily operations for 950 students while directing an ongoing School Improvement Plan and several capital renovations projects. Prior to that, he served as Eagle's Landing's Assistant Head of School, Middle/High School Principal, Middle School Principal and Middle School Dean of Students.
"This is a great time to be a part of ACSI," Gilliam explained. "I've seen the personal impact of being educated in an ACSI school and working in one, also. I'm thankful to be a part of ACSI's strategic vision and looking forward to seeing how God works through this new divisional model. It's a transition for ACSI, but it creates a stronger model that will be able to serve member schools more effectively."
"I've known Dr. Balik for several years," said Taylor. "He possesses tremendous leadership skills, and the transition to a divisional model will be seamless under his guidance. Both he and Chuck are proven leaders with outstanding character, and I think our member schools will be thrilled to work with them."
About ACSI:


Headquartered in Colorado Springs, Colo., ACSI exists to strengthen Christian schools and equip Christian educators worldwide as they prepare students academically and inspire them to become devoted followers of Jesus Christ. ACSI advances excellence in Christian schools by enhancing the professional and personal development of Christian educators and providing vital support functions for Christian schools by offering multiple services including teacher and administrator certification, school accreditation, legal/legislative assistance, and curriculum publishing. Serving more than 25,000 schools in 108 countries, ACSI helps more than 5.5 million students worldwide connect to Christian education.