Leadership Conferences Exhibitor Contract and Registration
2020 ACSI Leadership Conferences Exhibit Space Contract
Exhibit Space Contract Exhibitor Terms and Conditions:
PLEASE NOTE:
Not every Early Education Conference location will have exhibitors. Only those locations offering exhibitor spaces are noted on the registration form.
Registration Form:
Exhibitors must submit a completed online registration form indicating their event site(s) of choice and payment option. Completion and submission of the online registration form will indicate and confirm that the exhibitor has read and has agreed to all of the terms and conditions outlined in this document. If there are any questions or concerns regarding any of the information contained in this document, please contact exhibitors@acsi.org or 888.892.4259.
Booth Assignment:
ACSI assigns exhibit spaces on a first-come, first-served basis after receipt of exhibitor application and accompanying payment and acceptance of the application by ACSI. ACSI reserves the right to refuse any exhibitor application for any reason. Consideration will be taken to try to prevent competitor exhibitors from being placed directly next to one another. (Be sure to indicate any competitors of concern on the registration form.) Exhibitors who have not paid in full for their booth will not be allowed to exhibit.
Exhibitor Booth Description:
Exhibitor booth space will include one 6'x3' or 8'x3' table (size determined by event site), with at least one chair.
Electrical Access for Booth Location:
While most event sites are able to provide electrical access to many or most booth locations, and ACSI will do its best to accommodate those requesting electrical access when assigning booths, ACSI cannot guarantee electrical service to all those requesting it at a particular event site.
Payment Due:
Payment for all requested booth space is due net 30 days of date of invoice OR before the first scheduled event date (whichever comes first). Exhibitor may not be allowed to exhibit if payment in full has not been made prior to date of exhibit. Payment options are as follows:
Mail payment to 731 Chapel Hills Dr., Colorado Springs, CO 80920
Call and make payment via CC or Bank Account to Sheila Alderson, ACSI A/R Accountant, at 719.867.0140 or ACSI Member Care at 800.367.0798.
ACH

Account# 9217450197
Routing/ABA# 102000076
Email remittance advice to deposits@acsi.org
Exhibitor Non-Compete/Sales of Products Guidelines:
Companies/businesses that market products or services that directly compete with products and services of the Association will not be permitted to exhibit at ACSI-sponsored events/activities. This includes but is not limited to textbook publishers who produce instructional materials that directly compete with instructional materials produced by ACSI/Purposeful Design Publications.
Fund raising organizations that employ a philosophical approach to fund development that uses students as sales agents to sell products or services will not be permitted. In addition, the specific sale of products or services as an end in themselves and not specifically connected to the educational mission of a Christian school will not be given an audience at ACSI events.
If you have any questions as to whether or not your product is in alignment with this policy, please contact exhibitors@acsi.org or 888.892.4259.
Multiple Venue Discounts:
Reserve 3-4 locations with initial registration, receive 10% discount off of total amount due.
Reserve 5 locations with initial registration, receive 25% discount off of total amount due.
To qualify for the discount, the vendor must pay ALL fees for registered events in full prior to the start of the first event. Payments on discounted fees are non-refundable.
Cancellation and Refund Policy:
60 or more days before booth setup Less $25.00
8–59 days before booth setup Less 50%
7 or fewer days before booth setup
No Refunds will be given unless cancellation is submitted in writing to either the ACSI Exhibit Coordinator at exhibitors@acsi.org. Payments on discounted registration fees are non-refundable.
Additional Terms of Contract:
Visual access to surrounding exhibitor spaces must not be unreasonably blocked by an exhibitor. Exhibitors much check with the ACSI regional director responsible for a particular site for permission to exceed assigned exhibit space.
ACSI has reserved the right to require exhibitors to remove from their displays any item or sign that does not conform to the moral standard, tone, or general standards of ACSI or the evangelical Christian school movement as solely determined by ACSI.
The exhibitor agrees that the exhibit shall be set up and maintained through the duration of the event in full compliance with the terms of this contract. ACSI reserves the right to reject, eject, or prohibit any exhibit in whole or part, or any exhibitor or exhibitor representatives, with our without giving cause. In such a case, ACSI's liability shall not exceed the return of the exhibit fee to the exhibitor in the amount that is unused at the time of ejection.
As a contractual condition of exhibiting at an ACSI event, an exhibitor shall be fully responsible to pay for any and all damages to the exhibit site or for injuries to any person at the site that result from any act or omission of the exhibitor. An exhibitor agrees to defend, indemnify, and hold harmless ACSI and its employees and the event site owners, managers, agents, employees, subsidiaries, and affiliates from any damages or charges resulting from exhibitor use on the property. An exhibitor's liability shall include all losses, costs, damages, or expenses arising from, out of, or by reason of any accident or bodily injury or other occurrences to any person or persons, including the exhibitor, its agents, employees, and business invitees that arise from or out of the exhibitor's occupancy and use of the exhibition premises or site location.
As a contractual condition of exhibiting at an ACSI event, the Exhibitor shall hold ACSI and its employees harmless for the possible loss of exhibitor equipment, merchandise, or other materials from an exhibitor's display. Exhibitors are strongly discouraged from bringing minor children onto the event site property.
Exhibitors disregarding this request shall be totally responsible for the supervision of such children. Exhibitors are also responsible for any damages caused by the children and for any medical costs for injuries incurred by the children at the event site.
Exhibitors using sound equipment must make sure that the sound does not disturb neighboring displays. Sound projection should be confined to the limits of the booth.
Please fill out the form below. For questions, please email exhibitors@acsi.org or call 888.892.4259.
ACSI Announces Key Changes to Communication and Engagement Staff Structure
Oct 19, 2020, 10:00 AM by ACSI
Colorado Springs, CO
– The Association of Christian Schools International is pleased to announce several key changes in its communication and engagement structure designed to enhance outreach and member experience as it moves forward with implementation of its new "Three Pillars" Strategic Plan.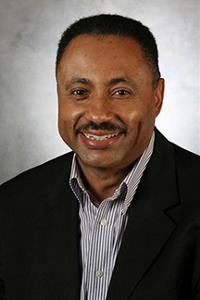 As part of its strategic restructuring, Larry Lincoln is appointed as the association's Chief Communication and Engagement Officer. Also, under Lincoln's leadership, ACSI is combining the Communication Department, the Care Team (an internal group dedicated to providing outstanding member, customer, and stakeholder support), and marketing functions into the new Office of Communication and Engagement.
The changes are a result of consolidation and redeployment of existing staff brought about by the association's Strategic Plan and are designed to enhance member experience and create increased alignment with the plan.
Lincoln will focus on telling the story of ACSI and its member schools and advancing the association's communication to key stakeholders. He will oversee all marketing, communication, and brand management while developing engagement strategies to enhance member experience.
A member of the President's Advisory Team, Lincoln joined ACSI in 2018 as Director of Communication.
He brings an extensive background in strategic communication, marketing, and engagement to his new role. A 22-year U.S. Air Force veteran, Lincoln served primarily in public affairs and crisis communication management. Upon leaving the military, he served in several senior communication roles, including: Director of Global Communication at the International Bible Society (now known as Biblica); Director of Public Relations for Habitat for Humanity International; and Chief Communication Officer for the Navigators.
Prior to joining ACSI, he served as Director of External Affairs for the U.S. Environmental Protection Agency at its largest region in the Southeast, and led strategic communication, outreach, and engagement to more than 60 million stakeholders, and more than 80 members of Congress.
Lincoln has been married to his wife Dyxie for 29 years and together they have three sons.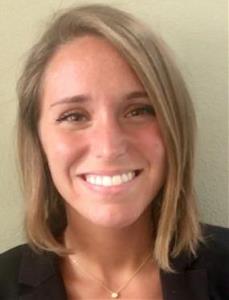 In a related move, Caitlyn Berman will assume duties as Public and Media Relations Coordinator. In this key role, Berman will coordinate the development and implementation of focused local and global media strategies to elevate the cause of Christian education, the work of the association and its members, and will work closely with the Legal Legislative department to promote advocacy initiatives.
Berman previously provided marketing and communication support for ACSI Professional Development department programs designed to strengthen schools and equip educators. She will begin her new role on November 1, 2020.
ACSI President Dr. Larry Taylor expressed anticipation and confidence in this move's potential to increase member benefits through a renewed focus on communication and engagement. "Larry is an exceptional communications strategist and leader with a track record of developing and leading high-performing teams that enable organizations to deepen their engagement with stakeholders and drive outcomes," he said. "I'm confident that both he and Caitlyn will make significant contributions to ACSI and more importantly to our members by telling more of their stories, as well as sharing information about ACSI people and programs to key stakeholders."
"It's a tremendous honor to step into this role," Lincoln said. "I am blessed to work alongside such dedicated staff and leadership and consider it a privilege to support the association and our schools to promote the cause of Christian education. I look forward to expanding opportunities to enhance association visibility and engagement to our members and other key stakeholders."
About ACSI:


Headquartered in Colorado Springs, Colo., ACSI exists to strengthen Christian schools and equip Christian educators worldwide as they prepare students academically and inspire them to become devoted followers of Jesus Christ. ACSI advances excellence in Christian schools by enhancing the professional and personal development of Christian educators and providing vital support functions for Christian schools by offering multiple services including teacher and administrator certification, school accreditation, legal/legislative assistance, and curriculum publishing. Serving more than 25,000 schools in 108 countries, ACSI helps more than 5.5 million students worldwide connect to Christian education.
For more information on the ministry, visit www.ACSI.org or follow on Facebook at
https://www.facebook.com/ACSIUSA
or on Twitter at
@ACSIUSA