ACSI 2021 Leadership Retreat & Roundtables
The ACSI Western Division is hosting a two day (Monday - Tuesday 12:30 PM MT) Leadership Retreat & Roundtables for your encouragement and growth.
The convening theme, "Being Counter-Cultural in a Changing World" will encourage you as Christian educators and administrators. Standing in but not of the world has always been the way the Gospel has moved and challenged the world (John 10:15). In times of COVID, we need and can have assurance that our retention and recruitment actually depends on the Christian in our names!
Register below, place the dates on your calendar and we will see you there!
Where: Virtual
When: March 1, 2021 / 9-2:30 MT; March 2, 2021 / 9-12:30 MT
How much: $19.00 per delegate
Meet your Keynote Speaker: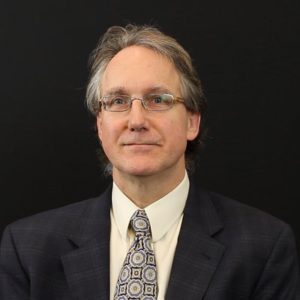 Mr Simon Jeynes is the Co-Founder and Executive Director of Christian School Management (CSM). To learn more about Mr. Jeynes, click here.
What to Expect

Through this interactive, participant-centered conference you will be challenged to consider your response to being a leader in a Christian school. Bring your own knowledge and data and consider how you will use the information and conversation to continue and extend your ministry.
• Challenging Reflection - Simon will lead you through leadership content that evaluates your decision making strategies and processes.
• Small Group Interactions - group breakouts for discussion and interaction with the content.

• Fellowship & Networking- make connections with old friends; find new sources of inspiration with new friends; be a true learning community from across the west.
Schedule
Monday, March 1, 2021:
9:15-10:30 - "In the Beginning was the Word": Being Counter-Cultural in the Classroom Lets begin at the micro level! The English classroom is the epitome of stuffy academia. When the study of English begins with John 1:1, it opposes the father of lies (John 8:44) and, translated into action, makes stuffy into steely.
11:00-12:15 - "Unless I wash you": Being Counter-Cultural in LeadershipLet's go to another level. When leadership begins with John 13:8, schools are able to be the light on the hill. Being a Jesus leader is to be a resurrection leader.
1:15-2:30 - "Renewing of your Mind": Being Counter-Cultural through InnovationWe're now at the peak. When innovation begins with Romans 12:2, our children understand that we truly want something different for them than the Gentiles do.
Tuesday, March 2, 2021
9:00-10:15 - "What Good is it?": Being Counter-Cultural in Leadership of Money We're coming down the other side!! Understanding money as moral as well as arithmetic, as John 2:14 as well as Luke 14:28, makes your school and employer with integrity.
10:30-11:45 - "Prince of Shalom": Being Counter-Cultural as a Community Let's practice resting before we leave. When we rest with Jesus as in Luke 2:14, we discover another reality that can infuse our schools and teach our children very different lessons. Whether in pace of action, in schedule, in the yearly calendar, or in our adult practices, we are to model a counter-cultural Creation in with Let There Be Light!
11:45-12:15 - Q&A with Simon; Application
Pricing
$19.00 per delegate
PD Title II Funding information is available.
Questions?
If you have any further questions or concerns, please contact your Western Division Team here.
We would love to connect with you and help in any way we can!
Or call: 800.208.4742 ext 3