Leadership R&R - Virtual (New!)

ACSI 2021 Leadership Retreat & Roundtables
The ACSI Western Division is hosting a one-day Leadership Retreat & Roundtable for your encouragement and growth. The convening theme, "Molding Your Leadership: Selecting, Cultivating, Shaping, and Sustaining," will help you become a dynamic leader, equipped to shape your school program. Register below, place the dates on your calendar and we will see you there!
Where: Online - Zoom
When: April 26, 2021, 8AM PST - 4PM PST
How much: Free!
Meet your Keynote Speaker: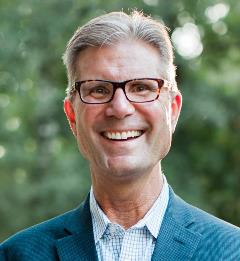 Mr. Lyle Wells is the President of Integrus Leadership, an organization committed to helping leaders become effective. To learn more about Mr. Wells, click here.
What to expect?

Through this interactive, participant-centered conference you will be challenged to look at moments of decision and how you respond. Along with the presentations you will also enjoy:
• Challenging Reflection - Lyle will lead you through leadership content that evaluates your decision making strategies and processes.
• Small Group Interactions - multiple group interactions for discussion and interaction with the content.

• Fellowship & Networking- make connections with administrators from across the west.
Pricing:
Since this is now a virtual event, there will be no cost to attend. If you already paid registration fees for the Seaside event, you will be refunded in full via the same payment method you used to register within 14 days after our event on April 26th.
If you have any further questions or concerns, please contact your Western Division Team here. We would love to connect with you and help in any way we can!
Or call: 714-256-1287