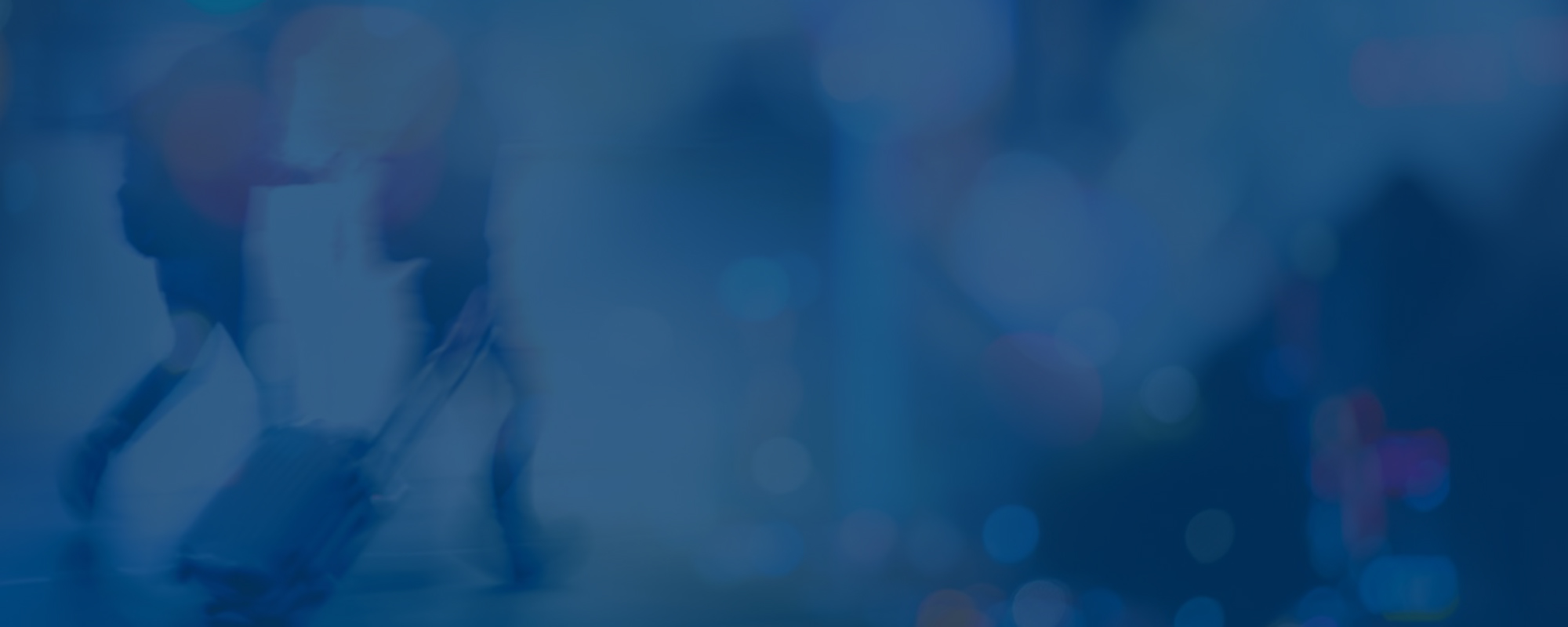 The International Christian Educator Conference (ICEC) is ACSI's premier international PD event that encourages teachers and leaders working at member international Christian schools. Imagine bringing ICEC Asia right on to your campus! Going VIRTUAL in 2021 will allow ICEC to be experienced by many more Christian educators right where they live and teach.
ICEC Asia 2021 Virtual will be held LIVE over two days on 25-26 November 2021 and will accessible across several time zones covering schools from Kazakhstan to Papua New Guinea, and Seoul to Jakarta. (See conference schedule.) ICEC Virtual will bring you the same great in-person content: engaging and inspiring keynote speakers, small-group discussions (virtual and local), and a myriad of excellent LIVE teacher-to-teacher workshops wherever you are.
The schedule will allow for local in-person creative discussions and presentations, while also providing everything needed for those who attend solo or in smaller groups. ICEC Asia 2021 virtual will be one of the most cost-effective ways to bring quality Christian professional development and a sense of the bigger movement right to your team.
Conference Theme
Every Good and Perfect Gift – Leaning into Change.
In context, the words "Every Good and Perfect Gift", follow a passage on the testing of one's faith. We have come through a time of global and personal testing. Christian schools have been challenged by shifting requirements and Christian educators have been pressed to make significant adjustments not seen before and some of which will be with us for a long time. And yet, the writer James reminds us to view these challenges and changes this way, "Don't be deceived, my dear brothers and sisters. Every good and perfect gift is from above, coming down from the Father of the heavenly lights, who does not change like shifting shadows." (James 1:16-17.) There is testing, difficulties and even massive change (Blessed is one who perseveres under trail…James 1:12), but these can also be embraced as good and perfect gifts from above – coming from a Father who is unchanging!
Let us continue to move into our calling as Christian educators, and lean into the changes ahead while holding on to the unchanging ONE.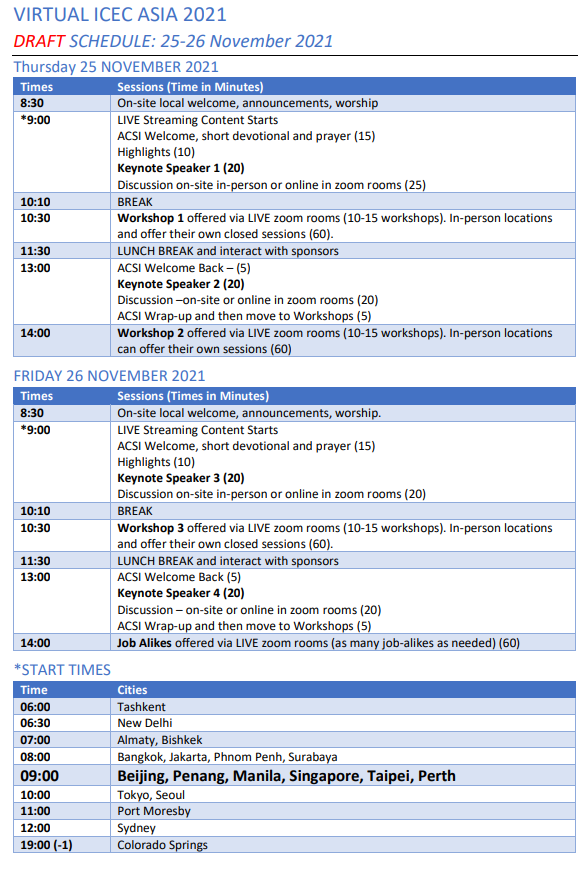 Download draft schedule here.

The ACSI International School Team is working to secure two to four notable keynoter speakers to join us at ICEC Asia.
You will be invited to submit your workshop proposals.
Themes, topics, and presentation style design will be posted soon.
Stay tuned for registration and pricing structure.
ICEC Asia Virtual provides you with an economically efficient opportunity to get your product, message, degree, or opportunity to hundreds of teachers and leaders at influential, international Christian schools in Asia representing 20,000 students. Teacher and leaders at ACSI International Schools are always eager to hear about products and companies that can enhance their work of bringing Christian education to the children of the world. No matter your budget, we have a sponsorship opportunity for you.
ICEC pulls in teachers and leaders from international schools across Asia

We are expected 500-600 delegates for this first teacher virtual event – perhaps more

The delegates will represent up to 90 international Christian schools in Asia

The member schools of Asia represent approximately 30,000 students, many of whom will graduate to attend colleges and universities in the English-speaking world

International schools are looking for strong providers and partners to help them fulfill their international purpose

Your sponsorship gets your message out to efficiently

Your marketing dollars will go further at this virtual event, requiring no travel or lodging
Who is a good candidate to sponsor ICEC?
Christian Colleges and Universities looking to recruit international students

Christian Colleges offering education Master Degrees for teachers and leaders in international schools

Christian education consultants and job boards

School Systems Management providers

International Insurance groups who serve expats

Educational training programs

Curriculum and textbook providers (requires approval)

Assessment and testing organizations

Other – reach out to us to see if your organization is a good fit to our conference
*ACSI, in its sole discretion, reserves the right to refuse or prohibit any vendor from participating in or otherwise exhibiting at a conference if such participation or exhibiting is contrary to or conflicts with ACSI's mission and values.
Your logo could be listed here! ICEC Sponsor information to be added soon.