ACSI's Foundational 3 Pillars:

Leading Christ-centered education toward excellence and flourishing
We want all schools to aspire to, achieve, and remain committed to a biblically-based philosophy of education, standards that are measurable, and flourishing-related criteria. ACSI strives to lead, support, and serve Christian schools, and educators, by placing them on a path of growth and flourishing using the research-based Flourishing Schools Initiative. This model should link leadership and faculty professional development accreditation, and every culture-driving component of a school. A common philosophy, and a flourishing-based metric, would unify our efforts of advancing Christian schools and educators.

Making Christ-centered education available and obtainable
ACSI is committed to making Kingdom education available to as many children and families as desire it, believing that such an education offers students an opportunity to grow in a loving relationship with their Creator, come to know His saving work through Jesus, and flourish in His Ephesians 2:10 calling for their lives. This commitment requires removing barriers to access for those who traditionally have not benefited from Christian school, as well as seeking out new ways to create access points to Kingdom education and the ability to thrive and be successful in that education—for all those who desire it.

Promoting and protecting Christ-centered education for today and tomorrow
As the largest evangelical Christian school association in the world, ACSI is by default viewed as the spokesperson for Christian schooling in the public square. In order to discharge this responsibility with excellence and seasoned speech (Colossians 4:6), and to equip our member schools to do the same, ACSI must invest in developing public-facing resources and forming strategic relationships with those working in the area of advocacy for Christian Education and for religious liberty.
SCHOOL LEADERSHIP | SEPTEMBER 27, 2022
Reflections of a School Counselor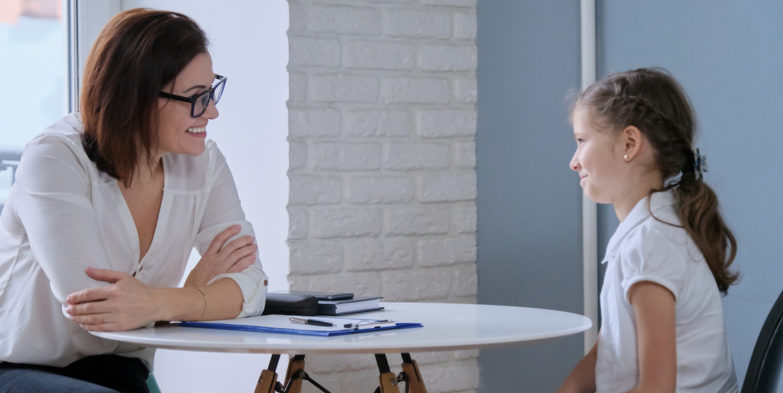 NANCY GILLESPIE
I will never forget the date: January 14, 2005. This was the day that I was rushed to the hospital and found out that I had just barely survived a pulmonary embolism. It was a significant day in my faith journey, as I knew that God was trying to get my attention. He had given me a second chance at life, and I did not want to take that for granted. I was not quite sure what was coming, but I knew that change was around the corner. Shortly after that day, I decided to go back to school and pursue my master's degree in counselor education so that I could become a school counselor.
SCHOOL LEADERSHIP | SEPTEMBER 20, 2022
Facilitating Student Rest
DR. JOHN STUBBLEFIELD
As Christian educators, we are charged with providing for the spiritual, mental, and physical well-being of the students entrusted to our care. Often, our schools do an outstanding job of providing students with excellent academic instruction built upon the foundation of God's Word, but we sometimes fall short of fostering an environment that fully addresses their physical needs, especially in the area of sufficient student rest.
Your new easy-to-use Community opens the door to ideation, collaboration and innovation with your peers around the world making us all Stronger Together. Take a moment to check out the community!
ACSI Releases Findings from Latest COVID-19 Survey of Christian Schools Nationwide
Dec 10, 2020, 08:27 AM by Caitlyn Berman (Caitlyn_Berman@acsi.org)
COLORADO SPRINGS, Colo
., Dec. 10, 2020 – The Association of Christian Schools International is pleased to announce the release of data from its third nationwide survey of Christian schools' responses to the COVID-19 pandemic. More than 730 member schools responded to the survey, which was fielded in late November. The report addressed enrollment trends, COVID-19 disruption, distance learning planning and discounts, modifications to sports and other activities, special education and student support, and teacher well-being.
Dr. Lynn Swaner, ACSI Chief Strategy and Innovation Officer, Cardus Senior Fellow, and lead author of the report, said the findings of the survey point to the continued adaptability of Christian schools in responding to the pandemic.
"Close to 90% of Christian schools delivered on their promises to open with in-person instruction for the 2020-2021 academic year," Swaner said, adding that two-thirds of schools also offered distance learning in addition to in-person instruction.
The survey's findings suggest that schools' reopening plans were implemented with safety foremost in mind, with input from local health departments, state guidance, and advice of medical personnel ranking the highest influences on school decision-making. This was proven in schools' widespread use of COVID-19 modifications in the areas of health and safety, scheduling and student cohorts, expanded cleaning, space usage and student activities. In addition, most schools reported zero to minimal disruption from the spread of coronavirus in their school community.
Feedback also shows that most schools will keep current practices in place into the spring, including instructional format (on campus, blended, and/or distance learning) and modifications made for scheduling, space usage, and health and safety. The lack of a major shift in these areas suggests that schools' reopening plans have been sufficiently suited to operating within the COVID-19 context.
Regarding enrollment trends, close to half of schools reported increases or steady enrollment from the previous year. Even though many schools reported minimal enrollment losses, over 80% reported that they gained students they might not have if it was not for the virus. In addition, over a third of schools reported enrollment increases between the start of school and mid-November.
Qualitative data suggest that this uptick in new student enrollment at Christian schools is due to families' dissatisfaction with the distance learning or limited on-campus instruction offered by other area schools.
ACSI President, Dr. Larry Taylor, remarked, "This is exciting news, and confirms what we already know—that Christian schools are delivering on their value proposition by providing a high-quality, Christ-centered educational experience that puts the needs of families and students first."
Survey findings confirmed the pressing need for schools to care for their communities. Three-fourths of respondents stated that, out of all challenges posed by COVID-19, overwork for teachers and staff brought them the greatest concern. Presumably correlating with this concern, close to 80% of schools reported that they are supporting teacher well-being intentionally this year through additional staffing, increased HR and wellness benefits, professional development, and other means.
The report revealed that many school leaders are already thinking beyond this school year to consider post-pandemic plans. For example, of those schools with distance learning options currently in place, nearly half of them plan to either keep those options or expand them in some way beyond the pandemic.
"Although the tyranny of the COVID-urgent will continue to occupy school leaders and their teams in the spring, it is essential to begin not just looking ahead, but also learning ahead, to the post-COVID future," Dr. Swaner said. "The goal should be to learn from their experiences and prioritize ongoing innovation and nimbleness in the school's learning, operational, and financial models to improve missional sustainability into the future."
For more information and to download the survey report,
click here
. A wide range of helpful COVID-19-related resources can also be accessed by visiting
ACSI.org
.
About ACSI:
Headquartered in Colorado Springs, Colo., ACSI exists to strengthen Christian schools and equip Christian educators worldwide as they prepare students academically and inspire them to become devoted followers of Jesus Christ. ACSI advances excellence in Christian schools by enhancing the professional and personal development of Christian educators and providing vital support functions for Christian schools through multiple services including teacher and administrator certification, school accreditation, legal/legislative assistance, and curriculum publishing. Serving more than 25,000 schools in 108 countries, ACSI helps more than 5.5 million students worldwide connect to Christian education.
Follow ACSI on Facebook at
https://www.facebook.com/ACSIUSA
or on Twitter at @ACSIUSA.