The Association of Christian Schools International (ACSI)

Leading Christ-centered education toward excellence and flourishing
We want all schools to aspire to, achieve, and remain committed to a biblically-based philosophy of education, standards that are measurable, and flourishing-related criteria. ACSI strives to lead, support, and serve Christian schools, and educators, by placing them on a path of growth and flourishing using the research-based Flourishing Schools Initiative. This model should link leadership and faculty professional development accreditation, and every culture-driving component of a school. A common philosophy, and a flourishing-based metric, would unify our efforts of advancing Christian schools and educators.

Making Christ-centered education available and obtainable
ACSI is committed to making Kingdom education available to as many children and families as desire it, believing that such an education offers students an opportunity to grow in a loving relationship with their Creator, come to know His saving work through Jesus, and flourish in His Ephesians 2:10 calling for their lives. This commitment requires removing barriers to access for those who traditionally have not benefited from Christian school, as well as seeking out new ways to create access points to Kingdom education and the ability to thrive and be successful in that education—for all those who desire it.

Promoting and protecting Christ-centered education for today and tomorrow
As the largest evangelical Christian school association in the world, ACSI is by default viewed as the spokesperson for Christian schooling in the public square. In order to discharge this responsibility with excellence and seasoned speech (Colossians 4:6), and to equip our member schools to do the same, ACSI must invest in developing public-facing resources and forming strategic relationships with those working in the area of advocacy for Christian Education and for religious liberty.
PROFESSIONAL DEVELOPMENT | MARCH 1, 2021
Good Professional Development Is R.A.R.E.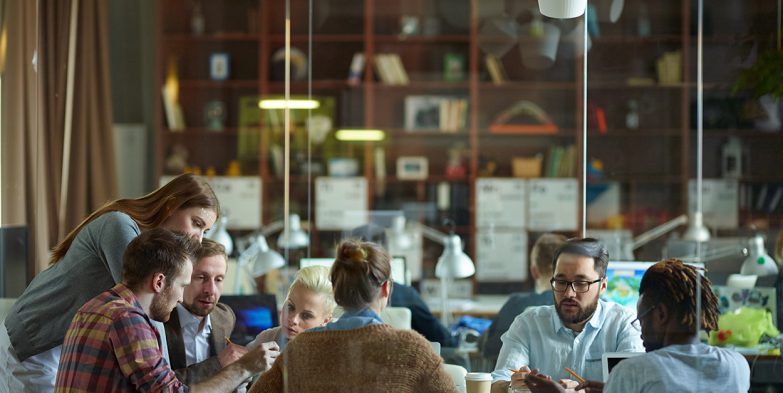 MATT KWIATKOWSKI
When seeing "Teacher In-Service Day" on the calendar, a typical first reaction for a teacher is, "Well, there goes a day of instruction and getting any work done." Why is this? There are probably many reasons, but I think the biggest is because many in-services are typically a wolf in sheep's clothing (and everyone knows it's still a wolf). In-services should not be repetitive and boring, one-size-fits-all, and just something to check off because it ends in a printable certificate.
SCHOOL LEADERSHIP | FEBRUARY 23, 2021
Flourish: A Day of Prayer for Christ-centered Education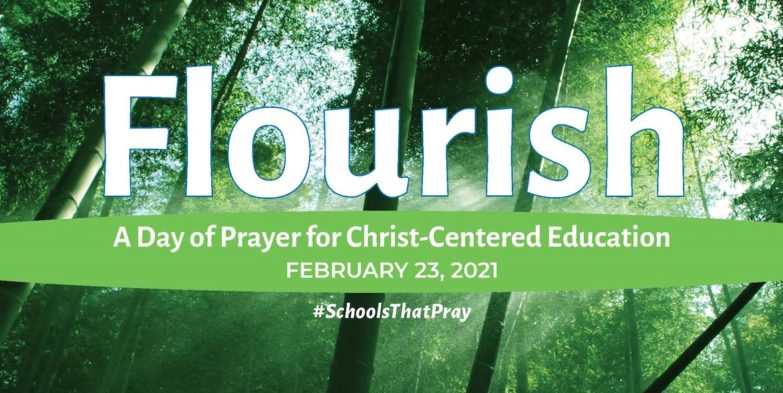 BECKI RUST
What's the longest length of time you've had a song stuck in your head? I've had the same song stuck in my head for months now. Ever since ACSI decided on "flourish" as the theme for this year's fourth-annual Day of Prayer today, February 23, I've been humming "Thrive" by Casting Crowns to myself. Only recently, though, did I realize how the lyrics in the first verse ("Like a tree planted by the water, we never will run dry") echo Jeremiah 17:7-8—our theme verse for today's Day of Prayer. The chorus declares, "We know we were made for so much more than ordinary lives. It's time for us to more than just survive. We were made to thrive." We were made to flourish, rooted in Christ Jesus.
ACSI Announces Establishment of New Strategic Incubator
Feb 22, 2021, 08:20 AM by Caitlyn Berman
Colorado Springs, Colo., Feb. 22, 2021– ACSI is pleased to announce the establishment of a new Strategic Incubator designed to better serve 21st century Christian schools.
This enterprise is a research and development unit that will spur on mission-focused business development at the association. The incubator will position the organization to respond nimbly in meeting the needs of Christian schools through creative business strategies.
Through this initiative, ACSI will invest in the production of biblically based and educationally rigorous digital content for Christian schools in both professional development offerings as well as Purposeful Design Publications materials. In addition, the organization will incubate sustainability initiatives and offerings that will enable Christian schools to be missionally nimble, innovative, and collaborative in the current and future market.
"This is an exciting time at ACSI. The Strategic Incubator will allow us to move forward in developing certain areas that I believe will be crucial to the success of ACSI and our Christian schools well into the future," said ACSI President, Dr. Larry Taylor.
The first project emerging from this effort is the establishment of a new learning management system offering quality digital content for educators. The guiding distinctives framing content selection include: a foundation of a biblical worldview; contributions from top-level experts and practitioners; personalized learning experiences; and availability to Christian school students around the globe.
Dr. Lynn Swaner, ACSI's Chief Strategy and Innovation Officer, commented on the importance of this advancement. "This incubator will enable ACSI to take important steps to lead and partner with our 25,000 Christian schools worldwide in meeting their current and future needs in innovative ways," Swaner said. "There has never been a more opportunity-filled moment for Christian schools, and this new incubator will help schools as they rise to the challenge."
The incubator—which is aligned with ACSI's Strategic Plan and has been funded by a generous grant from a private family foundation—will help position ACSI to meet the needs of Christian schools well into the future. Taylor looks forward to seeing the Kingdom return on investment from this grant.
"We serve a sovereign God who already has the funding plan for what He deems strategic for ACSI," he said. "We move forward with anticipation as we witness His plan unfold."
To learn more about ACSI Thought Leadership, visit ACSI.org/thought-leadership or contact the ACSI Care Team by calling (800) 367-0798 or by emailing careteam@acsi.org.
About ACSI:
Headquartered in Colorado Springs, Colo., ACSI exists to strengthen Christian schools and equip Christian educators worldwide as they prepare students academically and inspire them to become devoted followers of Jesus Christ. ACSI advances excellence in Christian schools by enhancing the professional and personal development of Christian educators and providing vital support functions for Christian schools through multiple services including teacher and administrator certification, school accreditation, legal/legislative assistance, and curriculum publishing. Serving more than 25,000 schools in 108 countries, ACSI helps more than 5.5 million students worldwide connect to Christian education.
Follow ACSI on our social channels: Facebook | Twitter | Linkedin | Instagram
Your new easy-to-use Community opens the door to ideation, collaboration and innovation with your peers around the world making us all Stronger Together. Take a moment to check out the community!