The Association of Christian Schools International (ACSI)

Leading Christ-centered education toward excellence and flourishing
We want all schools to aspire to, achieve, and remain committed to a biblically-based philosophy of education, standards that are measurable, and flourishing-related criteria. ACSI strives to lead, support, and serve Christian schools, and educators, by placing them on a path of growth and flourishing using the research-based Flourishing Schools Initiative. This model should link leadership and faculty professional development accreditation, and every culture-driving component of a school. A common philosophy, and a flourishing-based metric, would unify our efforts of advancing Christian schools and educators.

Making Christ-centered education available and obtainable
ACSI is committed to making Kingdom education available to as many children and families as desire it, believing that such an education offers students an opportunity to grow in a loving relationship with their Creator, come to know His saving work through Jesus, and flourish in His Ephesians 2:10 calling for their lives. This commitment requires removing barriers to access for those who traditionally have not benefited from Christian school, as well as seeking out new ways to create access points to Kingdom education and the ability to thrive and be successful in that education—for all those who desire it.

Promoting and protecting Christ-centered education for today and tomorrow
As the largest evangelical Christian school association in the world, ACSI is by default viewed as the spokesperson for Christian schooling in the public square. In order to discharge this responsibility with excellence and seasoned speech (Colossians 4:6), and to equip our member schools to do the same, ACSI must invest in developing public-facing resources and forming strategic relationships with those working in the area of advocacy for Christian Education and for religious liberty.
SCHOOL LEADERSHIP | APRIL 13, 2021
More Than (Test Score) Conquerors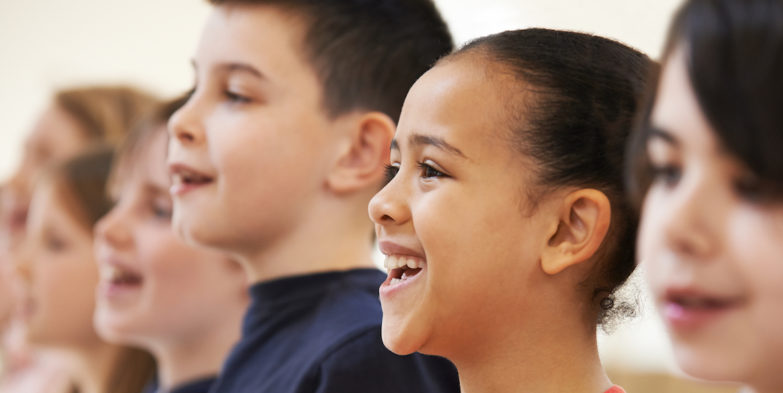 MATTHEW LEE
It is a truth universally acknowledged across times and cultures that education should do more than sharpen students' literacy and numeracy skills. The ancient Greek philosopher Aristotle once said, "Educating the mind without educating the heart is no education at all." In the United States, the Declaration of Independence signer Benjamin Rush declared religious education a necessary condition for civic value formation: "The only foundation for a useful education in a republic is to be laid in religion.";
SCHOOL LEADERSHIP | APRIL 6, 2021
The Lasting Influence of Christian Private Schools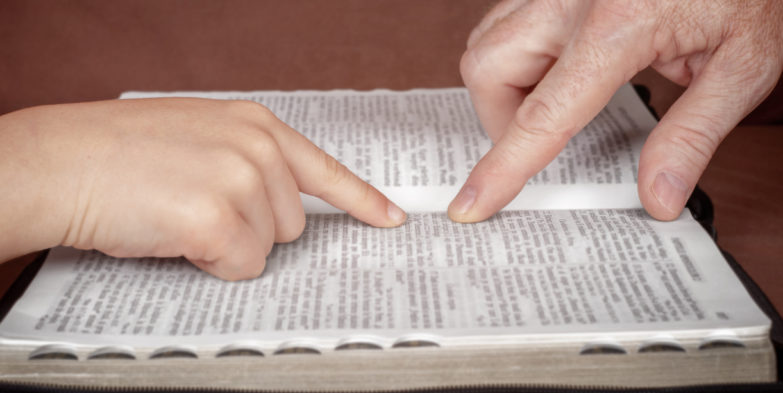 STACEY DAVIS
A common question asked by those involved in Christian school education is, "Will anything I teach influence the adult years of my students?" As a former minister to children and a professor in Christian education, I ask this question myself as I seek to train and equip future ministers and teachers.
Pondering the connection between childhood experiences and adult religiosity led me to study the experiences in childhood that influence Christian commitment in young adulthood. During the fall of 2018, I conducted in-depth interviews with a group of ethnically diverse, young adults living in Southern California. This blog post shares three major themes that emerged from these stories which have significant implications for Christian school educators.
ACSI Launches New Flourishing Schools Institute for Christian School Leaders
Mar 1, 2021, 08:47 AM by Caitlyn Berman
COLORADO SPRINGS, Colo., March 1, 2021 – ACSI is pleased to announce the launch of the first Flourishing Schools Institute (FSi), a new professional development opportunity for Christian school leaders who want to transform their school culture to flourish.
The FSi will take place in Dallas, Texas, from June 16-18, 2021.
The FSi is part of ACSI's Flourishing Initiative—a multifaceted approach to assessing and improving school culture so that all members can collectively thrive.
The institute is organized around five research-based domains that contribute to the development of a Christ-centered flourishing school. The FSi correlates with the research validated Flourishing School Culture Instrument (FSCI) and the resulting Flourishing School Culture Model (FSCM). The FSCI provides a comprehensive analysis of a school's strengths and areas for growth, while the FSCM serves as a model comprised of five domains—Purpose, Relationships, Teaching & Learning, Expertise & Resources, and Well-Being, as stated on the ACSI website.
Experts including John Stonestreet, President of the Colson Center for Christian Worldview, Rex Miller, author of "Humanizing the Education Machine," Dr. Althea Penn, Executive Director of The Shepard's Academy, Dr. Rob Loe, CEO of Group and Peter Greer, President & CEO of HOPE International, will assist leaders in developing a strategic school culture plan.
ACSI President, Dr. Larry Taylor, believes equipping leaders with a biblically based philosophy of education is essential to the health and well-being of the entire school community.
"Preparing students to navigate the raging waters of our external culture is directly dependent on building the foundation of the school's internal culture," he said. "Developing Christ-following, transformational leaders is key for the whole school body to prosper."
According to ACSI Professional Development Director, Cindy Dodds, FSi sessions will be largely interactive, allowing leaders to assess their current school culture and experiment with and apply best practices to improve.
"The FSi will help schools move from research to practice," Dodds said. "Our vision is to see Christian school leadership teams engage in an enduring, transformative school growth process in community with other Christian school leaders, together pursuing thriving school cultures."
Taylor believes these offerings are best when used together, as they are intentionally aligned.
"The instrument enables schools to focus on specific areas that have been identified as areas for growth, which will inform their professional development plan," he said. "Although schools do not have to participate in the instrument to attend the FSi, doing so will greatly benefit leaders."
ACSI is offering bundle pricing for Institute & FSCI registration. Further details are listed on the FSi website.
"As a recent head of school, I can personally attest to the challenge of building and sustaining a Kingdom-focused, successful organizational culture," Taylor said. "I believe all components of ACSI's Flourishing Initiative work together to better Christian schools. The FSi will provide leaders the opportunity to create a unique roadmap to a truly flourishing community."
To learn more about FSi, visit the website or connect with the ACSI Care Team by calling (800) 367-0798 or by emailing careteam@acsi.org.
About ACSI:
Headquartered in Colorado Springs, Colo., ACSI exists to strengthen Christian schools and equip Christian educators worldwide as they prepare students academically and inspire them to become devoted followers of Jesus Christ. ACSI advances excellence in Christian schools by enhancing the professional and personal development of Christian educators and providing vital support functions for Christian schools through multiple services including teacher and administrator certification, school accreditation, legal/legislative assistance, and curriculum publishing. Serving more than 25,000 schools in 108 countries, ACSI helps more than 5.5 million students worldwide connect to Christian education.
Follow ACSI on social media:
Facebook
|
Twitter
|
Linkedin
|
Instagram
Your new easy-to-use Community opens the door to ideation, collaboration and innovation with your peers around the world making us all Stronger Together. Take a moment to check out the community!