ACSI's Foundational 3 Pillars:

Leading Christ-centered education toward excellence and flourishing
We want all schools to aspire to, achieve, and remain committed to a biblically-based philosophy of education, standards that are measurable, and flourishing-related criteria. ACSI strives to lead, support, and serve Christian schools, and educators, by placing them on a path of growth and flourishing using the research-based Flourishing Schools Initiative. This model should link leadership and faculty professional development accreditation, and every culture-driving component of a school. A common philosophy, and a flourishing-based metric, would unify our efforts of advancing Christian schools and educators.

Making Christ-centered education available and obtainable
ACSI is committed to making Kingdom education available to as many children and families as desire it, believing that such an education offers students an opportunity to grow in a loving relationship with their Creator, come to know His saving work through Jesus, and flourish in His Ephesians 2:10 calling for their lives. This commitment requires removing barriers to access for those who traditionally have not benefited from Christian school, as well as seeking out new ways to create access points to Kingdom education and the ability to thrive and be successful in that education—for all those who desire it.

Promoting and protecting Christ-centered education for today and tomorrow
As the largest evangelical Christian school association in the world, ACSI is by default viewed as the spokesperson for Christian schooling in the public square. In order to discharge this responsibility with excellence and seasoned speech (Colossians 4:6), and to equip our member schools to do the same, ACSI must invest in developing public-facing resources and forming strategic relationships with those working in the area of advocacy for Christian Education and for religious liberty.
SCHOOL LEADERSHIP | NOVEMBER 29, 2022
Outcomes Matter!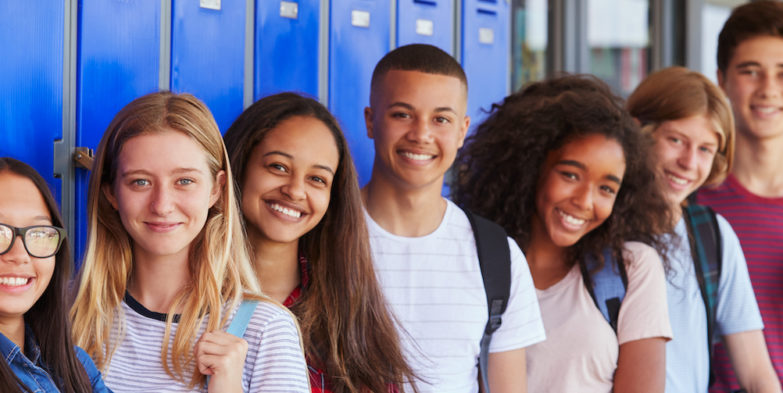 GARY ARNOLD
The beauty of Kingdom education is its multi-dimensional power. At its best, Kingdom education is made manifest in the intertwined dynamic of the home, church, and school. In the home, adults lead their children in the way in which they should go. In the church, elders edify families. In schools, professional educators multiply the seeds of the home and church and prepare children to be ambassadors in the marketplace of commerce, law, medicine, service, innovation, and ideas.
SCHOOL LEADERSHIP | NOVEMBER 14, 2022
Practicing Thankfulness in School Community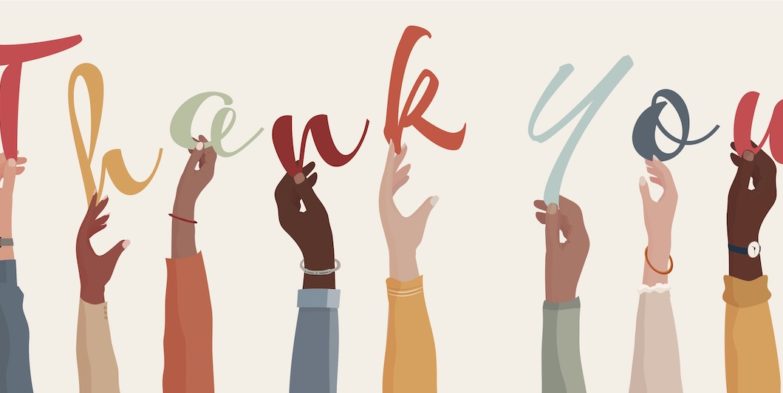 ELISA CARLSON
Last year during the pandemic, these two simple words were a blessing to me at the end of each of my math classes. Even though I'm the head of school, those of us who serve in smaller schools often have the privilege of teaching a class or two. Mine is Algebra I. Last school year, students were filled with gratitude to be together at school. Families were filled with gratitude to have their students at school. The staff was filled with gratitude to teach in person. And everyone seemed to go the extra mile to express it.
Your new easy-to-use Community opens the door to ideation, collaboration and innovation with your peers around the world making us all Stronger Together. Take a moment to check out the community!
ACSI Partners with UnifiEd to Offer Christian Schools Resources on Cultural Intelligence
Mar 24, 2021, 07:14 AM by Caitlyn Berman
Colorado Springs, Colo. – The Association of Christian Schools International (ACSI) and UnifiEd: A Center for Hope and Unity (UnifiEd) are partnering to provide Christian educators with biblically based resources on diversity, inclusion and racial reconciliation.
The alliance is aligned with ACSI's Flourishing Initiative, which defines a flourishing Christian school as a community of students, educators and families that glorifies Christ and excels in knowing Him and making Him known.
ACSI President, Dr. Larry Taylor, believes that a truly thriving Christian community is one that intentionally fosters a culture of Christ-honoring unity.
"As Christians, we are called to disciple all of God's children to reflect Christ in a culturally diverse world," he said. "The partnership with UnifiEd will equip our educators so they can do this effectively."
Leaders from both ministries share a passion for preparing educators to engage culture from an informed, Christ-centered perspective.
Dr. Walter Strickland II, UnifiEd Executive Director, defined the effective pursuit of unity as one that is theologically oriented, data-driven and aptly resourced.
"Cultural intelligence is a prerequisite to reconciliation and a necessity for every ambassador for Christ—despite the demographics of their school," he said. "Scripture is the source that provides the motivation and methods for our approach to pursuing unity."
UnifiEd offers a variety of services for Christian educators on the topics of diversity and cultural intelligence, including a professional journal, podcasts and webinars. As stated on the
website
, UnifiEd content is created by experts including Joel Gaines, who serves as Head of School at The City School in Philadelphia, and Tia Gaines, who serves as English Department Chair and Instructional Coach for Insight PA Cyber Charter School.
Tia Gaines, UnifiEd Director of Educational Strategy, believes these resources are relevant in the current cultural climate.
"Christian schools have more diverse classrooms today than perhaps ever before," she said. "UnifiEd aims to help leaders integrate biblical principles of justice and unity into school culture and classroom pedagogy."
In keeping with the goal of providing relevance, resources developed by UnifiEd are derived from real world experiences to inform the content creation process.
"Being a head of school and practitioner actually living out the very things that I write or connect about is a great advantage," said UnifiEd Director of Leadership Development, Joel Gaines. "Navigating the highs and the lows has definitely informed and directly impacted the content we have at UnifiEd. It's a joy to connect with other principals, but it's even more impactful that it's a part of my ethos—it's very much a part of who I am."
Taylor is confident that Christians can demonstrate to a watching world what Kingdom-inspired action looks like.
"Our desire for unity is not politically or socially driven, but rather is given to us by God," he said. "Today's challenge of racial division allows us to answer the biblical call to cultivate a school environment in which all of God's children can flourish."
To learn more about ACSI, visit the
website
or contact ACSI Care Team by calling (800) 367-0798 or by emailing
careteam@acsi.org
. To learn more about UnifiEd, visit the
website
.
About ACSI:
Headquartered in Colorado Springs, Colo., ACSI exists to strengthen Christian schools and equip Christian educators worldwide as they prepare students academically and inspire them to become devoted followers of Jesus Christ. ACSI advances excellence in Christian schools by enhancing the professional and personal development of Christian educators and providing vital support functions for Christian schools through multiple services including teacher and administrator certification, school accreditation, legal/legislative assistance, and curriculum publishing. Serving more than 25,000 schools in 108 countries, ACSI helps more than 5.5 million students worldwide connect to Christian education.
Follow ACSI on social channels:
Facebook
|
Twitter
|
Linkedin
|
Instagram
About UnifiEd:
UnifiEd: A Center for Hope and Unity
aims to equip Christian educators to think cross-culturally about their school's mission. Their desire is to resource Christian schools to actualize the Ephesians 2:14 reality of the "dividing wall of hostility being torn down." Through a variety of services, including webinars, podcasts and a professional journal, the ministry seeks to equip every student and Christian educator with the cultural intelligence to navigate a racially, politically and ideologically polarized world. Dr. Walter Strickland II is Executive Director of UnifiEd and is also a speaker at
ACSI's Flourishing Schools Institute
.