ACSI's Foundational 3 Pillars:

Leading Christ-centered education toward excellence and flourishing
We want all schools to aspire to, achieve, and remain committed to a biblically-based philosophy of education, standards that are measurable, and flourishing-related criteria. ACSI strives to lead, support, and serve Christian schools, and educators, by placing them on a path of growth and flourishing using the research-based Flourishing Schools Initiative. This model should link leadership and faculty professional development accreditation, and every culture-driving component of a school. A common philosophy, and a flourishing-based metric, would unify our efforts of advancing Christian schools and educators.

Making Christ-centered education available and obtainable
ACSI is committed to making Kingdom education available to as many children and families as desire it, believing that such an education offers students an opportunity to grow in a loving relationship with their Creator, come to know His saving work through Jesus, and flourish in His Ephesians 2:10 calling for their lives. This commitment requires removing barriers to access for those who traditionally have not benefited from Christian school, as well as seeking out new ways to create access points to Kingdom education and the ability to thrive and be successful in that education—for all those who desire it.

Promoting and protecting Christ-centered education for today and tomorrow
As the largest evangelical Christian school association in the world, ACSI is by default viewed as the spokesperson for Christian schooling in the public square. In order to discharge this responsibility with excellence and seasoned speech (Colossians 4:6), and to equip our member schools to do the same, ACSI must invest in developing public-facing resources and forming strategic relationships with those working in the area of advocacy for Christian Education and for religious liberty.
SCHOOL LEADERSHIP | MAY 17, 2022
Spiritual Formation and Flourishing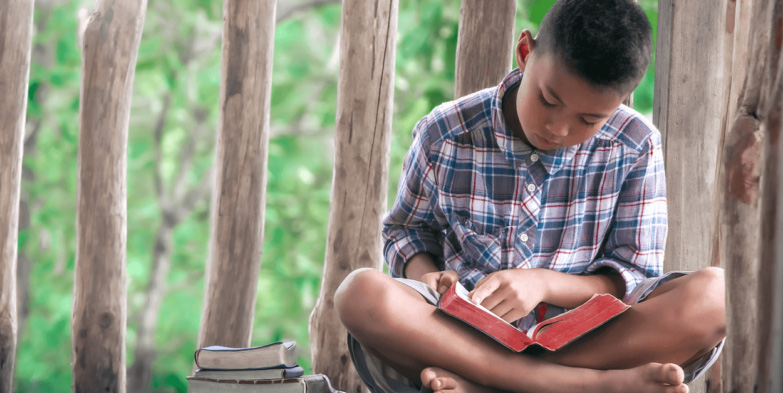 DR. MITCH EVANS
"Do it again" – my piano teacher, after playing Bach's "Canon in D Minor" for the umpteenth time. "Run it again" – my quarterback coach, after working through a pass progression multiple times during practice. "Answer problems 11-20 on page 328. And show your work" – my calculus teacher after answering problems 1-10 on page 328 as a class on the white board. None of these situations should seem strange to anyone familiar with a typical school experience. As educators, we inherently understand that "to truly learn is to do." We also understand that "to do" requires practice and repetition. Thus, we experience situations described above.
PEDAGOGY & STUDENT OUTCOMES | MAY 9, 2022
Expected Student Outcomes: A Help, or Just Hype?
ERIN WILCOX
In the last five to ten years, there has been an increased emphasis on establishing expected student outcomes (ESOs) and using them throughout the school. Accreditation protocols at all levels require these student learning outcomes and colleges have used these as the basis for program and institutional effectiveness measures. Is this just a case of adopting some educational jargon, or is there an actual benefit behind this increased emphasis? In other words, are ESOs a help to schools in fulfilling their missions, or are they more educational hype?
Your new easy-to-use Community opens the door to ideation, collaboration and innovation with your peers around the world making us all Stronger Together. Take a moment to check out the community!
ACSI and Grand Canyon University Host Inaugural International Christian STEM Competition
Apr 19, 2022, 09:01 AM by Caitlyn Berman
Phoenix, Ariz., April 19, 2022 – Christian students from five states will converge in Phoenix, Ariz., Saturday, April 23 for the inaugural Association of Christian Schools International (ACSI) International Christian STEM Competition (ICSC), taking place at Grand Canyon University (GCU).
The competition, which will allow Christian students in grades 7-12 to compete in five different STEM challenges, is made possible through a partnership between ACSI and GCU.
ACSI Assistant Vice President of Student Services David Ray believes this offering is timely for today's students.
"We're thrilled to be able to offer this type of competition to our member school students," he said. "The divisional competitions and the International Christian STEM Competition allow them to explore the areas of science, technology, engineering and math through a biblical worldview lens."
The ICSC was preceded by eight divisional competitions held around the world. Divisional competition winners will compete in five challenges at the ICSC, including Aerospace Glider, Cybersecurity, Capture the Flag, IT Coding, Mechanical Slingshot and Robotics.
Corinne Araza, Director of K12 STEM Outreach, a division of the K12 Educational Development at GCU, looks forward to hosting the competition.
"We believe that enabling students to pursue their passions and to really explore the unique ways God has gifted them is important," she shared. "We want to embrace the Proverbs 22:6 Scripture—to 'train them up in the way they should go, and when they are old, they will not depart from it.'"
The partnership between ACSI and GCU also offers member schools free STEM webinars. Topics range from how to start a STEM program to employing technology tools for collaboration.
Ray shared that this competition is reflective of ACSI's commitment to excellence.
"We're so glad to offer these competitions to our students," he said. "ACSI is partnering with our Christian schools to ensure students have ample opportunities to build and refine their skillsets, so they can be Christ's hands and feet in today's culture."
To learn more about the ACSI STEM webinars, visit the website or contact ACSI Care Team by calling (800) 367-0798 or emailing careteam@acsi.org. To learn more about GCU, visit the website.
About ACSI:
Headquartered in Colorado Springs, Colorado, ACSI exists to strengthen Christian schools and equip Christian educators worldwide as they prepare students academically and inspire them to become devoted followers of Jesus Christ. ACSI advances excellence in Christian schools by enhancing the professional and personal development of Christian educators and providing vital support functions for Christian schools through multiple services including teacher and administrator certification, school accreditation, legal/legislative assistance, and curriculum publishing. ACSI supports more than 5,000 member schools throughout the United States and around the world, which collectively serve approximately 1.2 million students. Through additional training programs, materials, and expertise provided to other educational groups worldwide, ACSI's overall influence and positive impact reaches more than 26,000 schools operating in 100 countries, together serving 5.5 million people.

Follow ACSI on social media: Facebook | Twitter | Linkedin | Instagram