ACSI's Foundational 3 Pillars:

Leading Christ-centered education toward excellence and flourishing
We want all schools to aspire to, achieve, and remain committed to a biblically-based philosophy of education, standards that are measurable, and flourishing-related criteria. ACSI strives to lead, support, and serve Christian schools, and educators, by placing them on a path of growth and flourishing using the research-based Flourishing Schools Initiative. This model should link leadership and faculty professional development accreditation, and every culture-driving component of a school. A common philosophy, and a flourishing-based metric, would unify our efforts of advancing Christian schools and educators.

Making Christ-centered education available and obtainable
ACSI is committed to making Kingdom education available to as many children and families as desire it, believing that such an education offers students an opportunity to grow in a loving relationship with their Creator, come to know His saving work through Jesus, and flourish in His Ephesians 2:10 calling for their lives. This commitment requires removing barriers to access for those who traditionally have not benefited from Christian school, as well as seeking out new ways to create access points to Kingdom education and the ability to thrive and be successful in that education—for all those who desire it.

Promoting and protecting Christ-centered education for today and tomorrow
As the largest evangelical Christian school association in the world, ACSI is by default viewed as the spokesperson for Christian schooling in the public square. In order to discharge this responsibility with excellence and seasoned speech (Colossians 4:6), and to equip our member schools to do the same, ACSI must invest in developing public-facing resources and forming strategic relationships with those working in the area of advocacy for Christian Education and for religious liberty.
SCHOOL LEADERSHIP | JUNE 28, 2022
An Open Letter to Teachers During Ridiculously Difficult Days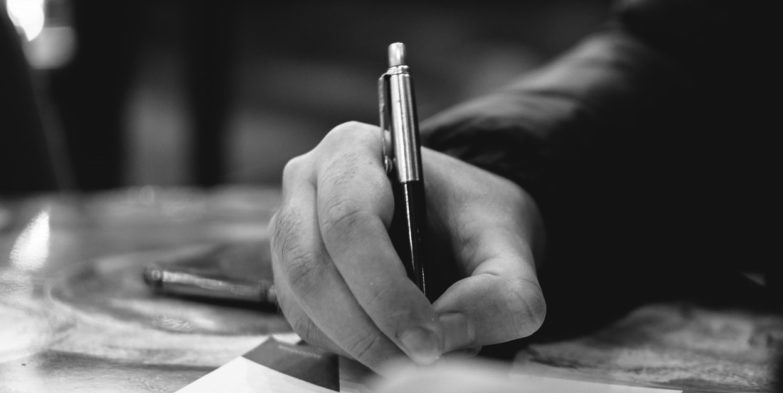 PETER GREER
The past few years in education have not been what you thought you were signing up for. There's been volatility, racial unrest, political turmoil, and growing concerns over students' mental health. Sprinkle in a pandemic, raging debates over masking, virtual classrooms, and quarantines, and there's little doubt why teachers are feeling strained, discouraged, and disillusioned.
SCHOOL GROWTH | JUNE 22, 2022
The Turnaround School: Moving Toward Financial Viability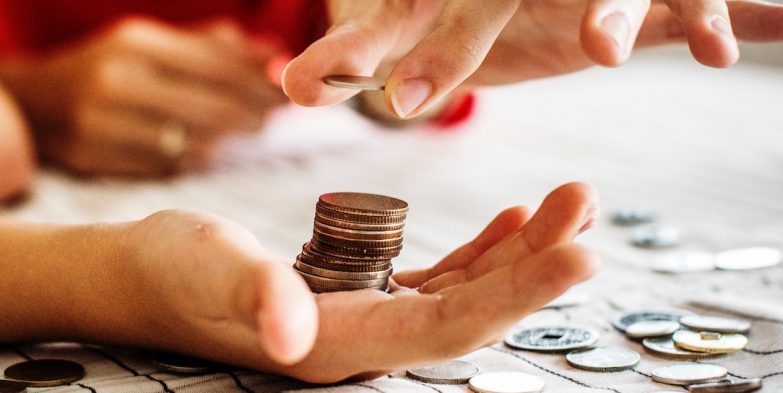 CINDY DODDS
The moving truck just pulled up to your house. You settled on your new home a couple of days ago. New job, new home, new community—you should be excited, right? But something is weighing heavily on you. What you didn't realize when you accepted your new head of school position is that your new school is in financial trouble. In fact, you may not be able to pay your teachers after December. What do you do?
Your new easy-to-use Community opens the door to ideation, collaboration and innovation with your peers around the world making us all Stronger Together. Take a moment to check out the community!
ACSI Welcomes New Vice President for Development
Jun 6, 2022, 06:49 AM by Caitlyn Berman
Colorado Springs, CO – The Association of Christian Schools International (ACSI) is pleased to announce the appointment of Ben Waterman as its new Vice President for Development. Waterman will assume the duties formerly overseen by Dr. Steve Dill, who will be retiring July 31, 2022.
Waterman will provide leadership and oversight to all development and fundraising efforts on behalf of ACSI. He and the development team will advance the mission of the Association by securing financial support from private funding Kingdom-minded investors. Waterman will also oversee the team responsible to secure financial support from state-specific tax credit and other school choice programs. Last year, this team collected and distributed over $9 million of tuition assistance grants.
He assumes his new role today.
ACSI President Dr. Larry Taylor shared his strategic vision for Waterman's role as a member of the Association's Senior Staff.
"The development function of ACSI will be a critical component in allowing us to reach and shape the next generation for Christ," he shared. "Ben Waterman is a skilled leader who brings tailored expertise in the non-profit development sector. His contribution will be key in strengthening the Association as we continue our mission across the globe."
Waterman has served in the Christian non-profit sector for more than 10 years in a variety of fundraising capacities. He most recently served as Managing Director of Development at By The Hand Club For Kids—a position in which he cultivated strategic relationships to advance the organization's mission, raising $11 million annually and more than $40 million in capital projects.
Waterman's strategic vision grew the fundraising operation of the organization, resulting in nearly double-digit financial growth each year for five years.
Through these experiences, Waterman shared that he has "gained both knowledge and expertise from the various roles," and that he looks forward to utilizing his knowledge for continued kingdom impact.
Prior to his time at By The Hand Club, Waterman managed a portfolio of major donors raising nearly $1 million annually as the Regional Director of Development at Taylor University in Indiana. He also provided oversight for marketing, communications and grant writing for 3 years as the Director of Development and Advancement Supervisor at Northern Seminary.
"I have always sought God's guidance in my career," he shared. "I have prayed diligently about this unique opportunity at ACSI and am certain that the work this association is doing is essential today. I believe my past experience has given me foundational skills in the areas of relational fundraising, team building, and team management."
Taylor believes Waterman's role will help open new doors for ACSI both domestically and internationally.
"The mission of ACSI has always been global, and I believe we are in a time where people are hungry for Gospel-centric education," he said. "With a strong development function, ACSI will be fully equipped to further advance Christ-centered education."
To learn more about ACSI, please visit the website or connect with the ACSI Care Team by calling (800) 367-0798 or by emailing careteam@acsi.org.
About ACSI:
Headquartered in Colorado Springs, Colorado, ACSI exists to strengthen Christian schools and equip Christian educators worldwide as they prepare students academically and inspire them to become devoted followers of Jesus Christ. ACSI advances excellence in Christian schools by enhancing the professional and personal development of Christian educators and providing vital support functions for Christian schools through multiple services including teacher and administrator certification, school accreditation, legal/legislative assistance, and curriculum publishing. ACSI supports more than 5,000 member schools throughout the United States and around the world, which collectively serve approximately 1.2 million students. Through additional training programs, materials, and expertise provided to other educational groups worldwide, ACSI's overall influence and positive impact reaches more than 26,000 schools operating in 100 countries, together serving 5.5 million people.

Follow ACSI on social media: Facebook | Twitter | Linkedin | Instagram