ACSI Disaster Reconstruction Fund | Impact

THANK YOU
As we reflect on the past few years, we are grateful for the incredible provision and protection that God has bestowed upon our Christian schools and communities affected by devastating natural disasters and crises. From the earthquakes in Haiti to the crisis in Ukraine, and most recently, the wildfires on Maui, champions of Christian education around the world have rallied together in support of our brothers and sisters in critical need through the ACSI Disaster Reconstruction Fund.
The generous support and prayers of ACSI's donors, like you, have sustained many Christian schools, educators, students, and communities through difficult seasons. Your support makes a lasting difference, from rebuilding school facilities to providing resources for impacted families. We thank God for His mercy and grace, and we thank God for you! We couldn't do it without you.
Impact in Ukraine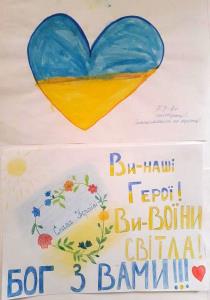 Thanks to generous contributions to the ACSI Disaster Reconstruction Fund, the Academy of Wisdom Christian Lyceum in Ukraine was able to remain a safe haven for their community amidst surrounding crises.
Due to the displacement or forced migration of countless families to safer areas when military conflict escalated in February 2022, normal school operations were paused throughout Ukraine. Today, many Ukrainian lyceums (schools) have been unable to fully resume since the majority of students have yet to return to their hometowns. However, schools like the Academy of Wisdom Christian Lyceum in Bucha, Ukraine, remain committed to their school families and do all they can to provide a safe haven for their students and staff. For those in their community who have returned safely, the Academy of Wisdom organizes monthly in-person gatherings that provide valuable moments of normalcy and fellowship.
These moments give Director Alina Tomas hope, as she dreams of the day when all the school's students and employees will return home. Tomas reflects, "We believe that soon the war will end and we will be able to work as usual, side by side with each other. We believe that we will once again be able to continue building our school together. And we believe that God is with us!"
The "Sofia" Christian School in Cherkasy, Ukraine, also received much-needed support from ACSI donors and has remained dedicated to supporting their school's staff and families whose fathers, husbands, sons, and brothers are currently serving on military assignments in active combat zones. Faced with the reality of war so personally, the school is committed to finding practical ways to support their staff and families involved in the crisis and lifting them up in prayer. During craft lessons every week, "Sofia" teachers, students, and parents take time to create art and write notes of encouragement for those serving. Director Natalia Yevtushenko shares, "Knowing that the Lord is the answer to all these needs, we rejoice that we can be a part of His plan to share His goodness and the principles of His Kingdom."
Ongoing Needs on Maui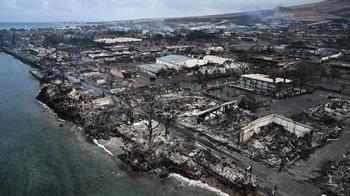 Our hearts go out to the people of Maui as they face a long and difficult road to recovery after the devastating wildfires on August 8. We are grateful that our four ACSI member schools on the island remained safe during the fires, but Doris Todd Christian Academy, Ka'ahumanu Hou Christian Schools, Kahului Baptist Preschool, and Kahului Union Church Preschool, are on the ground providing invaluable resources and opportunities to fire victims.
The needs of our member schools on Maui are ongoing as they care for and support displaced families. Together, we are helping provide tuition assistance, school supplies, textbooks, and other necessities to students impacted by the fires to continue their education during this difficult time.
Please prayerfully consider supporting our brothers and sisters on Maui by making a donation to the ACSI Disaster Reconstruction Fund today. Thank you.
The Story Continues
To learn more about what God is doing through our mission and the impact it's having on millions of students globally, please visit ACSI.org/stories.
We look forward to sharing more incredible stories of God's faithfulness in the coming weeks as a result of your generosity to our Maui wildfire relief efforts and more. For more information about being one of our ACSI Champions, and discovering additional ways to stay connected, please visit ACSI.org/audiences/champions.