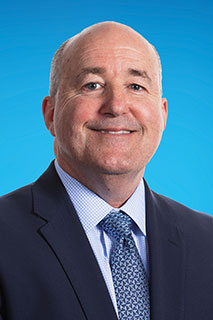 At this moment, somewhere around the world, a child is flourishing in a school that is a part of the Association of Christian Schools International. Seeds of everlasting truth are being planted in her heart as the academic knowledge she receives is preparing her for a lifetime of learning, growth and service.
Millions of other children are impacted in similar fashion every single day. Would you like to be an active participant in their transformation? When you become a member of ACSI, you join a global movement through which God speaks life and biblical truth into the hearts of the next generation.
I invite you to team up with ACSI in the work to which God has called us. Become a part of something that has eternal significance as children's lives are being changed worldwide.
Larry Taylor, Ph.D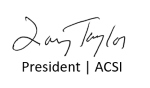 Learn more about ACSI Membership with no obligation. When you submit your information, you'll receive a free digital copy of Mindshift: Catalyzing Change in Christian Education.
Membership is available annually during each school year, providing access to several benefits and discounts on other valuable services and resources.
School Membership Applications
Contact the ACSI Care Team to learn about special promotions or for assistance.
Click the button below and log in to your ACSI account to renew your current membership for the 2023-2024 school year.
Contact the ACSI Care Team to learn about special promotions or for assistance.
Note: Only school administrators have access to renew membership.
When you refer a friend to ACSI Membership and their school becomes a member, your school will receive $200 toward ACSI resources or events! Invite a friend to
learn more
today as we are stronger together.
Maximize Your Membership Webinars
ACSI is helping our members make the most out of their membership through monthly webinars. You can find the Maximize Your Membership recording in your ACSI Insider Newsletter each month.
ACSI Individual Membership:
ACSI Individual Membership is available to those not covered by ACSI School Membership such as homeschool families, retiring educators, Christian educators serving public education or any educator from Early Education to secondary education personally seeking to belong to a professional organization.
Learn More
ACSI and Spreading Hope Network Host Urban School Leaders' Gathering Equipping School Administrators Serving Diverse Communities
Mar 7, 2023, 09:24 AM by Caitlyn Harding
Kansas City, MO– The Association of Christian Schools International (ACSI) has partnered with Spreading Hope Network to host an Urban School Leaders' Gathering designed to support Christian school administrators who are serving diverse communities. The Gathering will take place March 16-17, 2023, after the ACSI Flourishing Schools Institute at The Westin Kansas City at Crown Center.
School administrators serving diverse communities will hear relevant content from expert speakers including ACSI President and CEO, Dr. Larry Taylor, Russ Gregg, Head of School at Hope Academy, Marcus Oatis, Founder and Executive Director of Providence School of Arts, Dan Olson, Executive Director of Spreading Hope Network, and Jerry Nelson, ACSI Chief Ministry Officer. The theme will be structured around three main points: The Leader's Purpose, The Leader as Steward, and The Leader as Servant.
Taylor believes this Gathering aligns with ACSI's mission and vision—to advance and provide more students with access to a solid, Christ-centered education.
"ACSI is thrilled to come alongside Spreading Hope Network for the first time in offering The Urban School Leaders' Gathering," he shared. "The goal of this event is to equip and encourage our school leaders who are operating in socio-economically and ethnically diverse communities. We have been very intentional in the schedule to allow time for collaboration, ensuring that school leaders have the time to share the strategic issues they are facing in their schools."
The Urban School Leaders' Gathering is an offering from Spreading Hope Network, an extension of Hope Academy aimed at launching new urban Christian schools. Since its inception, hundreds of entrepreneurial educators have been equipped and inspired with innovative strategies to reach all students.
Gregg, founder of Hope Academy, is passionate about serving diverse populations, providing as many students as possible with access to Kingdom education.
"At the intersection of innovative education, educational justice and access issues, and missional living, we believe there is an energy to be fanned into flame to serve students of the city," Gregg shared. "Many Christian schools already exist in our urban centers, serving some of the most disadvantaged students. We want to encourage them to continue the work and equip new educational leaders to do similar work."
Taylor looks forward to serving as a panelist at the Gathering.
"It has been close to my heart that all of the Lord's children are given the opportunity to receive a quality education taught from a biblical worldview," he shared. "Our prayer is that each leader will leave with renewed vision, deepened insights, and a network of colleagues they can reach out to in navigating their unique challenges."
To learn more about or register for the Urban School Leaders' Gathering, visit the website or contact ACSI Care Team by calling (800) 367-0798 or emailing careteam@acsi.org.

About ACSI:
Headquartered in Colorado Springs, Colorado, ACSI exists to strengthen Christian schools and equip Christian educators worldwide as they prepare students academically and inspire them to become devoted followers of Jesus Christ. ACSI advances excellence in Christian schools by enhancing the professional and personal development of Christian educators and providing vital support functions for Christian schools through multiple services, including teacher and administrator certification, school accreditation, legal/legislative assistance, and curriculum publishing. Serving more than 25,000 schools in 108 countries, ACSI helps more than 5.5 million students worldwide connect to Christian education.
Follow ACSI on our social channels: Facebook | Twitter | Linkedin | Instagram
About Spreading Hope Network:

Headquartered in Minneapolis, Minnesota, Spreading Hope Network exists to ignite a movement of God-centered education for at-risk youth in our nation's cities. Founded in 2017, the organization networks and catalyzes an emerging generation of Christian educators inspired by the model of Hope Academy in Minneapolis— a leader in the classical, Christ-centered, urban schooling movement. Spreading Hope Network shares resources, hosts conferences and site visits, networks school leaders, and helps kick-start new God-centered schools for children of the city. Learn more at spreadinghopenetwork.org.