Submit a Membership Inquiry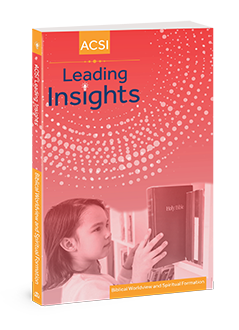 Be part of something bigger. ACSI is here to support you with resources your school needs for academic excellence.
Complete this form to learn more about ACSI membership. There's no obligation. One of our team members will simply contact you and answer any questions you may have.
As our thanks to you, we will send you a digital copy of Leading Insights: Biblical Worldview and Spiritual Formation. This monograph, focuses on the core mission of Christian education—discipling the hearts and minds of students, and equipping them as ambassadors of Christ and reconcilers to God's creation.
ACSI Announces Key Personnel Appointments and a New Fellows Program
Sep 12, 2023, 07:13 AM by Caitlyn Harding
Colorado Springs, CO– The Association of Christian Schools International (ACSI) is pleased to share some exciting key personnel appointments and a new Fellows Program designed to better serve Christian schools globally in advancing the mission of Christ-centered education.

First, Christi Lynn, former ACSI Marketing Director, has assumed the position of Vice President of Communication and Engagement. In her new role, Lynn will oversee the Communications & Engagement team in strengthening Christian education worldwide through the development of all organizational communications.
Prior to her time at ACSI, Lynn served for 15 years at Focus on the Family, leading in various roles throughout her tenure including International Marketing Coordinator, General Market/Global Media Manager, Resource Marketing Manager, Kids & Culture Marketing Director, and more.
She began her career in radio and television, both on air and in promotions. Lynn has a heart for ACSI and for helping children and youth know Jesus and live strong, healthy lives.
The association is also glad to announce that Chris Loncar, ACSI's former Director of

Human Resources, has been named Vice President of Human Resources. Loncar led ACSI through the Best Christian Workplaces process and continues to innovatively find ways to improve the organization.

Prior to joining ACSI, Loncar spent more than 13 years in people care, including serving as human resources manager for a Colorado Springs-based company and in various ministry roles.

In collaboration with the ACSI Senior Leadership Team, he will continue to support the mission of the organization through the development of strategic HR plans, policies, and training.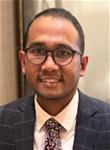 Finally, ACSI is thrilled to welcome Rian Djita as its new Director of Research. Djita is a Fulbright scholar and has conducted extensive research in the U.S., Canada, Indonesia, Vietnam, Nigeria, Kenya, and Paraguay. He is a Ph.D. candidate in education policy programs at the University of Arkansas. He has served as an External Program Evaluator for Gideon's Army Nashville and Lwala Community Alliance Kenya, and as a math teacher for grades 7-11 in Indonesia.
In his new role, Djita will support the organization's thought leadership and research efforts in producing cutting-edge work that benefits schools while providing sector-level insights for Christian education.
ACSI's former Director of Research Dr. Matthew Lee will continue to serve the association through its new Fellows Program. The ACSI Fellows Program, launching in fall 2023, is designed to: expand the research team size and its capacity; allow ACSI to access top, project-specific expertise in the field; and develop the organization's global reach.
ACSI President and CEO Dr. Larry Taylor believes these strategic changes will bear much fruit for the entire movement of Christian education.
"These are exciting times!" he shared. "I have no doubt that these leaders will be key in supporting our 2030 vision for ACSI and Christian schooling worldwide. We remain committed to advancing Christ-centered education globally, providing as many children as possible with access to quality Christian education, and advocating on behalf of Christian education. At the end of the day, our heartbeat is to equip the next generation so that they can spread the gospel of Jesus Christ."
About ACSI:
Headquartered in Colorado Springs, Colorado, ACSI exists to strengthen Christian schools and equip Christian educators worldwide as they prepare students academically and inspire them to become devoted followers of Jesus Christ. ACSI advances excellence in Christian schools by enhancing the professional and personal development of Christian educators and providing vital support functions for Christian schools through multiple services including teacher and administrator certification, school accreditation, legal/legislative assistance, and curriculum publishing. Serving more than 25,000 schools in 108 countries, ACSI helps more than 5.5 million students worldwide connect to Christian education.
Follow ACSI on our social channels: Facebook | Twitter | Linkedin | Instagram | YouTube