Hope After The Hurricanes
Hope After the Hurricanes
In November 2020, Honduras and several other countries in Central America were struck by Hurricane Eta, a devastating category 4 hurricane that caused extensive damage. Just two weeks later, category 5 Hurricane Iota overwhelmed the same area with rain, resulting in dangerous mudslides and flooded flatlands.
Both storms battered Sunshine Christian Bilingual School, an ACSI member school in Honduras. SCBS's building and entire campus were completely flooded as the hurricanes left a path of destruction in their wake. All that remained were broken doors, swollen desks and destroyed learning materials.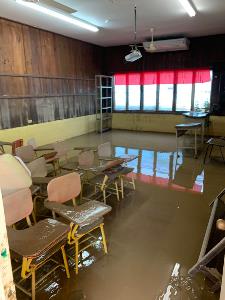 According to ACSI Latin America, the countries affected by the tropical storms concentrate the highest number of Christian schools in the region— communities that were already navigating the complications posed by COVID-19. An ACSI Latin America press release stated that school leaders felt "only the providence of God" could deliver them from total devastation.
Oscar L. Rodriguez Pinel, SCBS's Director, spent several days isolated in his home located next to the school campus after Iota hit, awaiting evacuation by air or boat.
"About 90% of our teachers and students have been directly affected by this situation," Pinel said. "One of the things many of them lost during the floods were their tablets and books."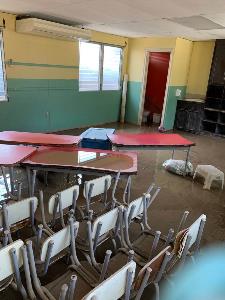 In response, ACSI quickly allocated funds given by donors on GivingTuesday to assist SCBS so they could purchase new tablets for the school community.
Pinel expressed his deep gratitude for ACSI's timely response to this need. "With the funds received from ACSI donors … we were able to purchase 40 Fire 7 tablets from a local provider."
The tablets were distributed to school parents in need, once again granting their children access to a virtual Christian education.
"On behalf of Sunshine Christian Bilingual School, we wish to thank and bless those donors who made this purchase possible," Pinel said. "Thanks once again for your support."