The Life-Changing Difference of a Christian Education
The Life-Changing Difference of a Christian Education
In Illinois, "Christina," a single mom of several children, had to remove herself and her children from a family situation that was detrimental to their well-being. She could no longer homeschool but feared that enrolling them in the large Chicago public school system might compound their trauma.
Christina's children were in desperate need of teachers and mentors who would compassionately walk alongside them to help them gain confidence, grow academically and spiritually, and prepare them for college. These were urgent needs, as her oldest son at the time was a high school junior.
She explored several options and discovered ACSI's Children's Tuition Fund, a ministry that supports and advocates for educational choice through scholarship tax-credit programs. This program allowed her junior son to attend Christian Heritage Academy (CHA)—a small, faith-based school that provides exemplary education based on biblical values to all students.
During his time at CHA, Christina's son experienced incredible peer support that carried him through many difficulties. Christina shared that, in many ways, CHA literally saved her son's life. Following their brother's success, three more of Christina's children were able to attend CHA receiving the same intentional encouragement from teachers and peers.
Without this generous tax-support program, and Christian Heritage Academy's gracious school culture, the trajectory of these children's lives would have been significantly altered.
"I am incredibly thankful for the ACSI Children's Tuition Fund, which has made so many things possible for my children," Christina said. "Since I am now single parenting, this life-changing opportunity has been an answer to prayer."
ACSI is glad to partner with schools in providing more children with Access to a flourishing, Christ-centered education.
The mother's name has been changed for privacy.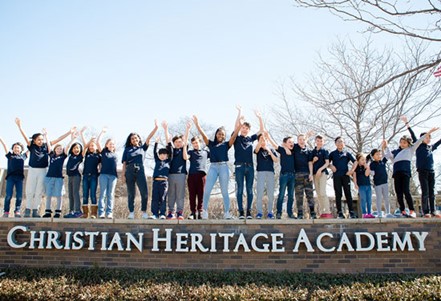 To learn more about Children's Tuition Fund, visit the
website
.