August 2022 Snapshot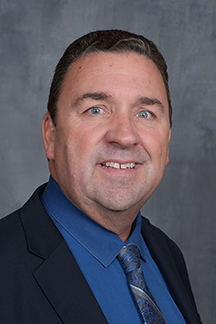 Where Did the Summer Go?
by Dr. David Balik, VP USA
For most of you, what—if any—vacation you were able to enjoy is now behind you, and you're shifting your focus to the many tasks in front of you to get ready for the start of school. Does the very thought of all you have to do make your eyes go a bit blurry?
In his book entitled "Clear Focus," Dr. Stephen Reel, HOS at Mitchell Road Christian Academy (Greenville, SC) and a former ACSI colleague, challenges his readers to rediscover the most important aspect of Christian school ministry. "When we focus intently on who," Dr. Reel writes, "we begin to escape the tyranny of what, which steals the joy from our lives and service. Jesus perfectly modeled this for us. Follow Him through any day of His ministry, and you will see His focus is always on a who. Ours should be too."
Whether the beginning of a new school year is fast approaching—or your year has just begun—let's commit ourselves afresh to keeping our eyes fixed on Jesus, the ultimate Who: "the author and finisher of our faith" (Hebrews 12:2). He in turn promises to give us the kind of High Definition '8K' vision that only He can provide, so the who's we encounter moment by moment, day by day, will always be our primary motivation, and the reason why we do what we do.
Stronger Together!
P.S. Please be sure to check out all of the great events we have planned for you coming up this fall!!