Western Division Leadership Staff
---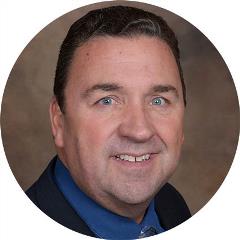 CECIL SWETLAND, Ed.D.
Senior Director
cecil_swetland@acsi.org
Cecil provides consultation and professional support services to member schools, their boards, and executive staff leaders. He is your trusted advisor for Christian School leader issues.

He organizes and facilitates Leadership Network Meetings, webinars, and other gatherings of ACSI school leaders. In addition, he plans for your professional growth events and round tables that challenge and stretch. Let him know what you need – he is always available to member school leaders and boards.

He has his ear to the ground to identify emerging needs to coordinate the delivery of member services and benefits with ACSI HQ and other ACSI offices. He wants to know what services are most important to you, now and into the future.

Cecil is your leadership resource – you can talk with him anytime about administrative or board issues, concerns, and needs. He has served as a Head of School for 18 years, and he knows the pressures and demands of school leadership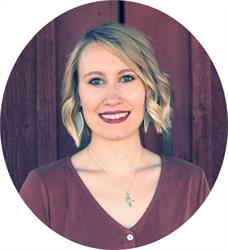 LACEY KLEMENTS, MA
Executive Assistant
lacey_klements@acsi.org
Lacey is your go-to person for all divisional member needs, including using the website, updating your school contact information, and professional development offering. She also keeps the master calendar of events - If it's happening, she knows when and where.
Lacey keeps you in the know through all divisional communications. She is here to offer help, support, and a listening ear whenever it is needed.
Early Education Staff
---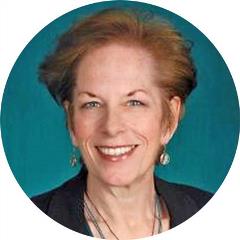 Dr. Suzie Mohler
suzie_mohler@acsi.org
Strengthens programs and equips our early educators as they prepare young children (birth through year five). She's ready to dialog and walk alongside you as you aim to improve your preschool.
Student Activities Staff
---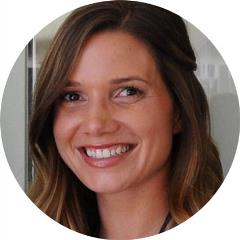 Megan Ilertsen
megan_ilertsen@acsi.org
Will help your school engage student activities as she coordinates all school and student registration and hosting. Contact her for the required resources and she'll get you well on your way.
---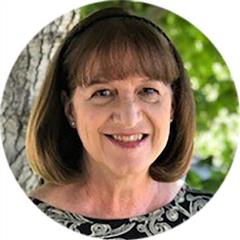 Lynette Ilertsen
lynette_ilertsen@acsi.org
Have a question about student activities registration or payments? Want to know more about a specific event? Contact her for assistance!
Accreditation Staff
---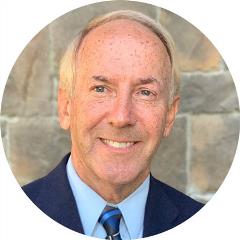 Dr. Lee Duncan
lee_duncan@acsi.org
Helps schools with every aspect of the school improvement process and keeps accredited schools on track as he manages and oversees accreditation for the Western Division.
---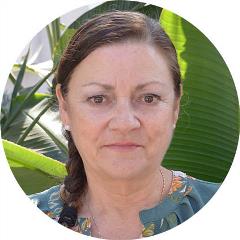 Sandi Nicolaides
sandi_nicolaides@acsi.org
Southern California & Hawaii
Organizes and communicates regarding school accreditation. Contact her if you have a question about accreditation, change in your school's accreditation info or if you're interested in finding out more about how to become accredited!
---
Lee Ann Bowman
leeann_bowman@acsi.org
Northwest & Rocky Mountain Regions
Provides administrative support for school accreditation. Contact her with any questions you may have related to accreditation reporting or visiting teams, or if you just need prayer.
---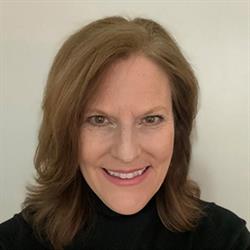 Tricia Deisch
tricia_deisch@acsi.org
Tricia provides administrative support for school accreditation for Northern California schools. Contact her with any questions you may have regarding accreditation.
Western Division Field Directors
---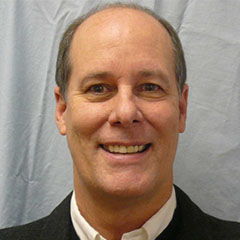 Jerry Bowen
Jerry_bowen@acsi.org
Field Director for: Arizona, New Mexico, Southern Nevada
Read Bio
After 45 years in Christian education as a teacher, principal, ACSI regional director, and general "travel guy", Jerry retired, looking for that life of leisure putting around the house and hanging out with grandkids. But that is not what retirement looks like in his world. In the last two years, he has finished an Ed.D. in educational leadership, signed on as an interim Headmaster for a large Classical Christian school, stepped onto the board of a Christian school in Russia, volunteered for domestic and international accreditation work, and was voted onto an emerging state Christian school consortium board. Still married for almost 50 years, serving in his church, and occasionally seeing the grandkids, retired life is filled with service and opportunity.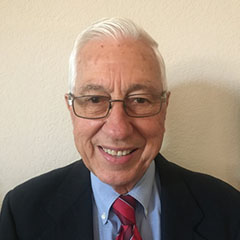 Jim Hopson
jameshopson@gmail.com
Field Director for: San Diego, CA area
Read Bio
Jim has served as Head of School in 5 different schools over a period of some 45 years. He holds a Master's of Science with a concentration in Faith Based Education from Cal Baptist University. He also holds an ACSI Professional Educator's Certificate at the Superintendent Level. His experience has included founding a K-8 Christian school; serving on the ACSI Board of Directors and several Accreditation teams. His most recent responsibilities include serving as Field Director for the greater San Diego County as well as holding Round-Table groups for Christian leaders. Jim has a wife, who has been actively involved in the Christian school movement as a conference speaker; two married children, five grandchildren and two great-grandchildren. His favorite verse is Philippians 4:13 "I can do all things through Him who strengthens me."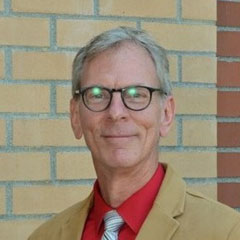 Laird Leavitt
Laird_leavitt@acsi.org
Field Director for: Washington
Read Bio
After serving in various leadership capacities in Christian Schools in the Seattle area and overseas, Laird is the incoming Dean of the College of Education at Northwest University in Kirkland. His leadership experiences include Principal at moderately sized EE-8th grade schools, serving as Head of School at comprehensive K-12 grade schools as well as leading an Advancement department at one of the largest schools in Western Washington. He has experience in HR, Board relations, vision-casting, and building teams to advance the mission of Christian schooling. Feel free to reach out to him for encouragement, counsel, and prayer.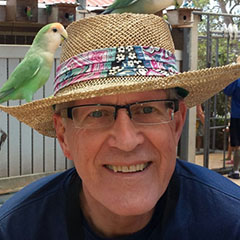 Rohn Ritzema
Rohn_ritzema@acsi.org
Field Director for: Greater Sacramento Area
Read Bio
Rohn holds a BA degree from Hope College and a MA degree from Goddard College. Rohn was a Christian School administrator in Santa Rosa for 12 years, an ACSI Regional Director for 25 years, and has been a ACSI Field Director for 7 years. Rohn has also been a certified leadership/life coach for 7 years. His interests include photography, camping, snow skiing and gadgets. He has been married to Jane for 52 years!

Ted Clark
tclark@hcsrams.org
Field Director for: Montana, Idaho
Read Bio
Ted Clark has served as a teacher, coach, guidance counselor, athletic director, principal and superintendent in several Montana schools for almost three decades. For the past six years, he has been the superintendent at Helena Christian School in East Helena, Montana. Ted is the ACSI Field Director for Idaho and Montana. He recently retired from the MT Air National Guard after 28 years of service. Ted has been married to his wife, Stacey for 30 years and they have two children, Gabrielle and Ryan.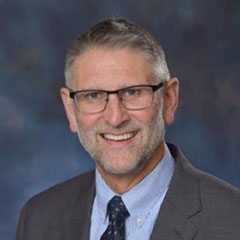 Tim Lugg
Tim_lugg@acsi.org
Field Director for: WA
Read Bio
Timothy Lugg earned his Bachelor of Arts in 1979 from Los Angeles Baptist College (now The Master's University) and his Master of Divinity from Western Conservative Baptist Seminary (1999). In 1982 he was hired to teach at Grace Academy in Marysville, WA. He was named the Administrator/Principal at Grace Academy in 1998 and remained in this position until retirement in 2022. He has also served on the board of the Washington Federation of Independent Schools, on the ACSI Regional Council, and the ACSI Northwest Accreditation Commission. He and his wife, Renée, have five grown children and 15 grandchildren.

Weston Kurz
wkurz@dayspringeagles.org
Field Director for: Colorado
Read Bio
Weston is a native Coloradoan. He has been married to Kristin for 27 years and has two adult daughters Emily and Katie. He went to college at Colorado State, where he earned a business degree. Weston became a Christian at a Promise Keepers event in Boulder in 1994. After spending 16 years working in banking, he changed careers and started his dream job as Executive Director at Dayspring Christian Academy in 2012. He believes in serving and has been on various boards. He is currently serving on the Colorado Association of Private Schools, High Plains Housing Development and the Bright Futures boards. In his spare time, he loves to read, fly fish and "try" to archery hunt for big game.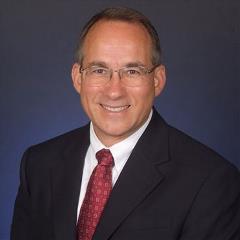 David Seidman
dseidman@ccschool.org
Legislative Field Director

Read Bio
David Seidman, a California native, has been in Christian education for over 30 years. He received his bachelor's degree and teaching credential from Vanguard University, and his Masters in Administration from Azusa Pacific University. He taught History, Government, and Economics before moving into administration as a Dean of Students, Vice Principal of Curriculum, Principal, and Head of School. As the Head of School for Hawthorne Christian Academy in New Jersey, a Preschool through 12th grade school, he worked with ACSI to found ACSINJ, New Jersey's legal and legislative advocacy organization for Christian schools. David is the Head of School for Calvary Christian School in Santa Ana. David looks forward to helping the Christian school community understand and navigate the challenges we face in supporting our mission to prepare students academically, and to inspire them to become devoted followers of Christ. He loves spending time with his family, traveling, reading, and is always looking to join a good game of basketball.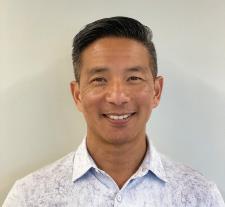 Tim Wong
twong@lgcs.org
Field Director for: Greater San Jose Area
Read Bio
Tim has been married 28 years to Lynne and is blessed to have three adult children who were blessed by Christian schools. He accepted Jesus while studying business at UC Berkeley. Tim has served in Christian school Administration for 28 years. He is passionate about developing leaders and building a culture that is healthy and dynamic. Tim's hobbies include: outreach, traveling, mountain biking, and training for triathlons.