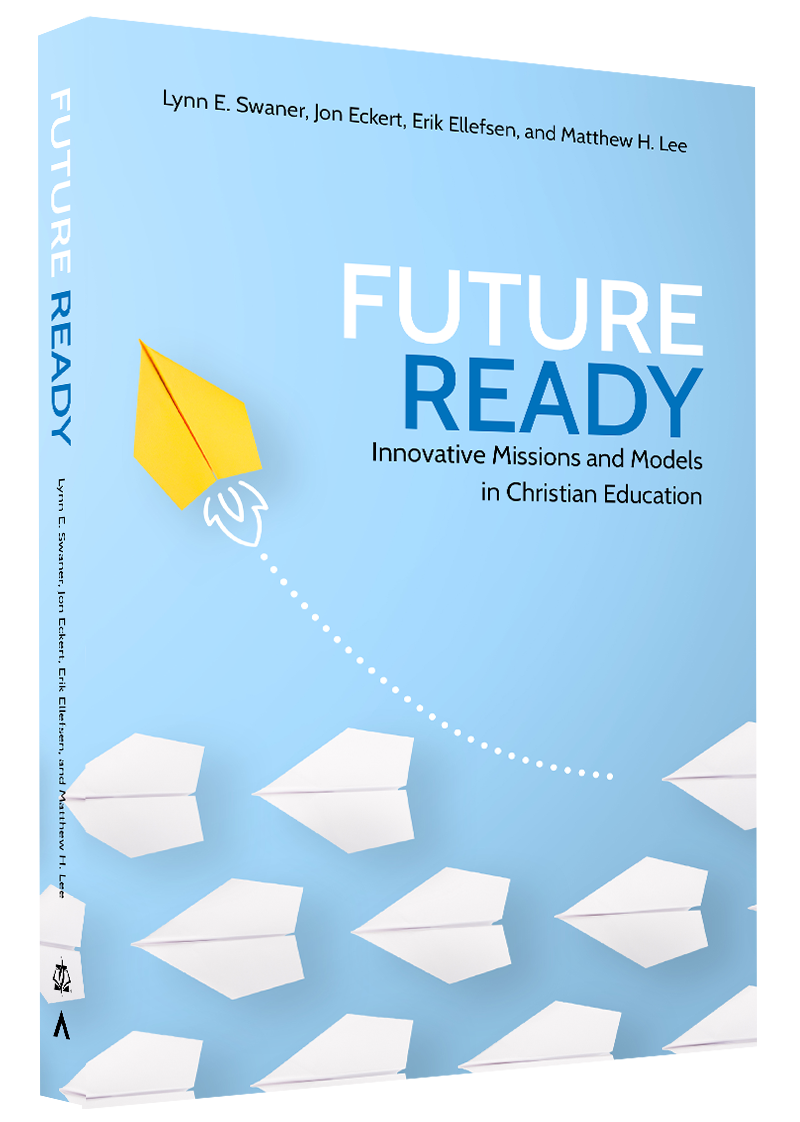 Is your school future ready?
ACSI and Cardus are pleased to provide an excerpt from their new ground-breaking research study called "Future Ready: Innovative Missions and Models in Christian Education." The research in this book traces the stories of eleven Christian schools and networks that have engaged in fundamental mindset changes around what it means for Christian schools to be sustainable into the future.
The full research study is available for purchase as a printed book and e-book.
Click here to purchase your copy.
Please complete this brief form, and you'll be given immediate access to download the excerpt. Your information will be shared with Cardus and ACSI, co-publishers of this book.


Lynn Swaner, EdD, is the chief strategy and innovation officer at Association of Christian Schools International, where she leads initiatives and develops strategies to address compelling questions and challenges facing Christian education. Dr. Swaner serves as a Cardus senior fellow and is the co-author or editor of numerous books on Christian education, including Flourishing Together: A Christian Vision for Students, Educators, and Schools and MindShift: Catalyzing Change in Christian Education.
Jon Eckert, EdD, is the Copple Professor for Christians in School Leadership at Baylor University and a Cardus senior fellow. He taught intermediate and middle-school students outside Chicago and Nashville for twelve years. He completed his doctorate at Vanderbilt University and served at the US Department of Education during the Bush and Obama administrations. For ten years, he prepared teachers at Wheaton College. He is the author of The Novice Advantage: Fearless Practice for Every Teacher and Leading Together: Teachers and Administrators Improving Student Outcomes, as well as numerous book chapters and articles.
Erik Ellefsen is Director of Network and Improvement at Baylor University's Center for School Leadership. He has served in education for more than two decades as a teacher, coach, consultant, and as dean of academics at Boston Trinity Academy, principal at Chicago Christian High School, and grievance chairman for the American Federation of Teachers. He currently serves as senior fellow for both the Center for the Advancement of Christian Education and Cardus.
Matthew H. Lee, PhD, is a Senior Fellow at the Association of Christian Schools International and Clinical Assistant Professor of Economics at Kennesaw State University. He is an Adjunct Professor of Education Policy at Johns Hopkins University, Non-Resident Scholar at Baylor University's Center for School Leadership, co-editor of Religious Liberty and Education (Rowman & Littlefield, 2020), co-author of Future Ready (ACSI/Cardus, 2022), and author of numerous peer-reviewed research articles, book chapters, technical reports, and op-eds on faith and education.