The Association of Christian Schools International (ACSI)

Leading Christ-centered education toward excellence and flourishing
We want all schools to aspire to, achieve, and remain committed to a biblically-based philosophy of education, standards that are measurable, and flourishing-related criteria. ACSI strives to lead, support, and serve Christian schools, and educators, by placing them on a path of growth and flourishing using the research-based Flourishing Schools Initiative. This model should link leadership and faculty professional development accreditation, and every culture-driving component of a school. A common philosophy, and a flourishing-based metric, would unify our efforts of advancing Christian schools and educators.

Making Christ-centered education available and obtainable
ACSI is committed to making Kingdom education available to as many children and families as desire it, believing that such an education offers students an opportunity to grow in a loving relationship with their Creator, come to know His saving work through Jesus, and flourish in His Ephesians 2:10 calling for their lives. This commitment requires removing barriers to access for those who traditionally have not benefited from Christian school, as well as seeking out new ways to create access points to Kingdom education and the ability to thrive and be successful in that education—for all those who desire it.

Promoting and protecting Christ-centered education for today and tomorrow
As the largest evangelical Christian school association in the world, ACSI is by default viewed as the spokesperson for Christian schooling in the public square. In order to discharge this responsibility with excellence and seasoned speech (Colossians 4:6), and to equip our member schools to do the same, ACSI must invest in developing public-facing resources and forming strategic relationships with those working in the area of advocacy for Christian Education and for religious liberty.
SCHOOL GROWTH | AUGUST 3, 2021
Nonprofit and Ministry Leaders: Are You Ready to Change the Way You Communicate Post-COVID?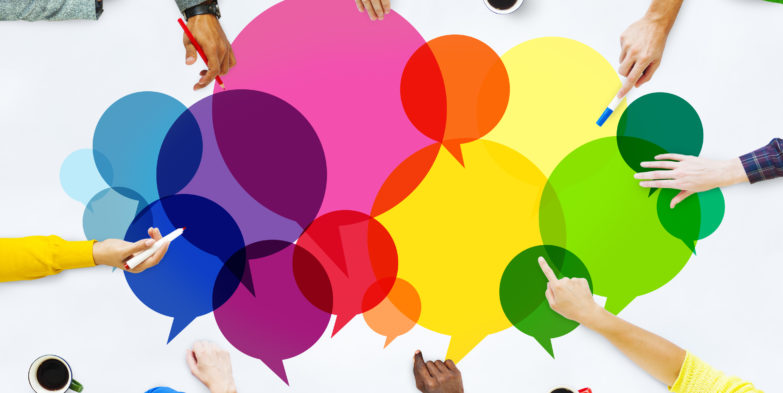 PALMER HOLT
It's not always good to hear the word "positive" and COVID-19 in the same sentence. But as a veteran professional communicator who's worked with Christian ministries and nonprofits for decades, I'm absolutely positive COVID-19 has created the perfect storm for faith-based nonprofits, businesses, ministries, and churches to re-think and re-invent the way they engage the world. "Things will be different post-COVID" has been drummed into us for months. We're not just conditioned for the "new normal" we've all heard so much about. We're seeing things change right now all around us, and we're expecting more changes to come. But are America's faith-based organizations ready to change and adapt the way they interact and communicate in order to thrive in our fast-changing, post-pandemic world? Are you ready to change?
SCHOOL LEADERSHIP | JULY 26, 2021
Converge 2022: Leading Courageously, Renewing Hope
LYNN SWANER
A global pandemic, racial tension, political upheaval, economic devastation, culture clashes, severe weather—over the past year we have lived through these and other challenges, individually and corporately, in the Christian education community worldwide. Yet at the same time, we have witnessed the nimble responses of Christian schools, the care our school communities have provided for the sick and hurting, and the immense opportunity to be salt and light which God has placed before us. It feels as if we have been dwelling—moment by moment—in Jesus' promise in John 16:33 (NIV): "In this world you will have trouble. But take heart! I have overcome the world."
Your new easy-to-use Community opens the door to ideation, collaboration and innovation with your peers around the world making us all Stronger Together. Take a moment to check out the community!