Calvary Christian Academy Reaches its Community and Countries Overseas
March 6, 2023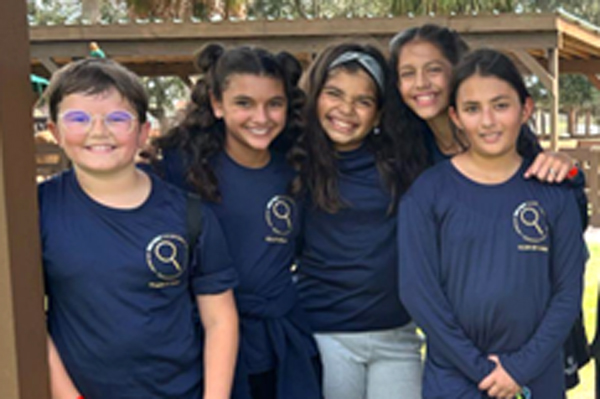 By: Rebecca Ewing, Writer
Publish Date: March 6, 2023

ACSI's stated mission is to strengthen Christian schools by equipping them to share the gospel message and mentor students in their walk with Christ. One school that has flourished in carrying out this assignment is Calvary Christian Academy (CCA) in South Florida. They are the largest Christian school in the state and among the largest in the country, but they are not stopping there. Not only are they expanding their reach locally along the Florida coast by developing two new campuses to join their existing Ft. Lauderdale and Hollywood locations, but CCA is also partnering with their local Calvary Chapel to mentor youth in neighboring schools, both public and charter. They call this their Life Mentoring Program, where more than 120 CCA high school students engage with children from five other elementary and middle schools. They play games together, share a meal, and discuss life and core values on a weekly basis.

Furthermore, as the Bible calls us to keep reaching all corners of the earth as the Lord equips, CCA has responded to that call by extending their influence across the waters as well. This year, more than 300 CCA students traveled to Mexico and the Bahamas to support schools and bring the hope of the Gospel to surrounding communities. Mission outreaches have been central to CCA's operations for over 16 years, and every year, hundreds of 8th and 11th graders venture out to foreign lands to spread the love of God.

During these trips, adults and youth converge as co-laborers to serve one another and the new friends they meet along the way through sports, teaching, Vacation Bible School programs for local children, ministering to those in convalescent homes, and more. As they serve and share life together during these trips, the hearts of those representing CCA and of those in the local community alike are being transformed for eternity.

This hope is the reason ACSI exists—to empower schools domestically and abroad to be beacons of light in their communities. The integration of faith, education, and everyday life happens through our ministry and the schools we partner with. Calvary Christian Academy seeks to offer affordable education to their students while training the youth both mentally and spiritually to be shining lights in this world. Cultivating a generosity of spirit, academic excellence, and hearts of compassion are guiding principles that we can all get on board with, and ACSI is proud to be associated with the inspirational movement that is transpiring through CCA.