Graduates, You are the Light of the World
May 22, 2023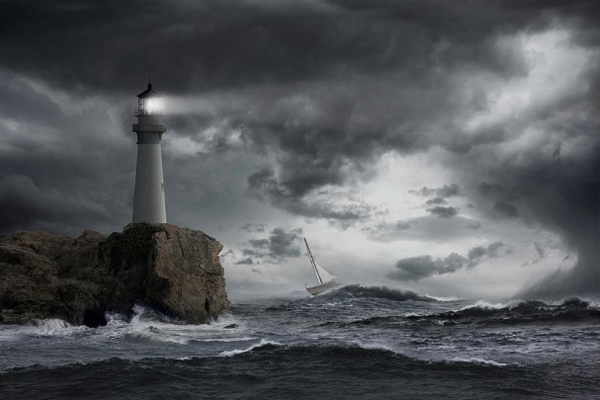 "You are the light of the world. A town built on a hill cannot be hidden. Neither do people light a lamp and put it under a bowl. Instead they put it on its stand, and it gives light to everyone in the house. In the same way, let your light shine before others, that they may see your good deeds and glorify your Father in heaven.

–Jesus in the Sermon on the Mount (Matthew 5: 14-16)

We are fast approaching the special time of year when high school seniors around the world will don caps and gowns, walk across a stage, and celebrate an accomplishment that took years of hard work.

Graduates are in a unique position. Having spent the first 18 or so years of their lives at home under their parents' care, most of them will now follow the Lord's leading and fly away from the nest, diplomas in hand, and move to colleges, universities, cities, and towns around the country and even overseas.

God will divinely set these graduates in various locations where they can learn, grow, and live out the calling God has placed on them. One way to think about how God will use these young people is to compare them to lighthouses, many of which are still elegantly standing along coastlines around the world.

As ancient trade routes were established, ships that were sailing at night and carrying goods to sell and trade relied on the tall towers supplying beacons of light for safe travel along coasts and in seaports. The lighthouses provided guidance while offering the assurance of a secure passage.

The idea of light, in opposition to darkness, is referred to throughout the Bible. In the beginning, "God said, 'Let there be light.'" (Genesis 1:3). Later, in John 8:12, Jesus declares that "I am the light of the world." Then in Matthew 5, while speaking to His disciples and a crowd of people who had gathered, Jesus went "up on a mountainside" and uttered the following: "You are the light of the world" (emphasis mine). This word picture has become a simple yet profound symbol of Himself, Christianity, and His church on earth.

There is no question that we are living in dark times. And the world is filled with lost people who are like ships that are being tossed and turned in tumultuous seas. Believers have been called to put the light in them that is from Christ "on its stand" to help these children of God find their way—back to the Father. "Let your light shine before others, that they may see your good deeds and glorify your Father in heaven" (Matthew 5:16).