Webinar
The entire world has been impacted by the COVID-19 pandemic. During this unusual season, we have heard many extraordinary stories about how education professionals across the globe are using this time to adapt, innovate and carry forward as they teach and minister with a message of hope. Be encouraged as we hear about what God is doing through ACSI Christian schools around the world.
Speakers
Adun Akinyemiju | ACSI Nigeria/West Africa Anglophone
Adun Akinyemiju is Chairperson of ACSI Africa with an office in Lagos, Nigeria, West Africa. There, she supports the activities of the ACSI Africa Offices, which belong to the greater body of ACSI Global schools. She is also the Director for ACSI Nigeria/West Africa Anglophone. Adun envisions that the nations of Africa would be transformed through effective Christian schooling that will graduate students with the mind of Christ, a heart of service and a love for God. ACSI Global, and by extension, ACSI Africa, is involved in providing resources that equip Christian schools in Africa to run effectively. Adun is the founder of two Christian schools in Lagos—Dansol High School and Dansol Nursery/Primary School—with the vision of educating children to stand out and make a Godly difference in their generation.
Laszlo Demeter | ACSI Europe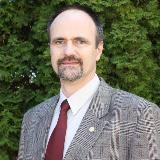 Laszlo (Laci) Demeter, European Regional Director, leads the ACSI Europe Office in Budapest, Hungary. This office serves the national Christian schools in all of Europe. ACSI Europe aims to connect better resourced Christian schools to less resourced Christian schools to facilitate learning from each other through strategic partnerships and collaboration. ACSI Europe has recently developed partnerships with several Christian school networks to strengthen the vision and mission of the Christian schools and to promote the idea that Jesus taught us: "It is more blessed to give than to receive". The desire to belong to the global Christian school community is quickly growing among the Christian schools in Europe.
Mark Taylor | ACSI India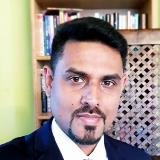 Mark Taylor, Ph.D., is the founding National Director of ACSI India. It is estimated there are 15,000 Protestant schools in India. ACSI India seeks to strengthen Christian Schools and provide a national fellowship of Christian Schools that are stronger together. To accomplish these goals, the following programs will be offered in the coming years: Teacher training offered at three levels, governance and school leadership training, national and regional conferences, student leadership conferences, web-based resources for download, teacher recruitment assistance, guidance to legal consultancy for government compliance, resources and texts for Moral Science/Faith integration, and Global School Partnerships. Mark has established tuition-supported Christian schools in Southern India and West Bengal, represented private schools to the government of Tamil Nadu, spoken extensively at conferences in Europe, Australia, and the United States.
Jean-Christophe Huet | ACSI Francophone for Europe and Africa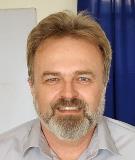 Jean-Christophe Huet, ACSI's Development Officer for Francophone Middle Africa, establishes relationships with the main national umbrella organizations of Christian schools and churches in Francophone Africa and liaises with the Elephant Project in Congo DRC. The twenty-five francophone countries in Africa are at very different stages of maturity. Through strategic advice and support, ACSI is helping these different national associations of Christian schools to engage in a structured process that will enable them to be effective, mature, and able to become members of the ACSI global community.
Watch this video to learn more about ACSI Global