Public Policy & Advocacy Summit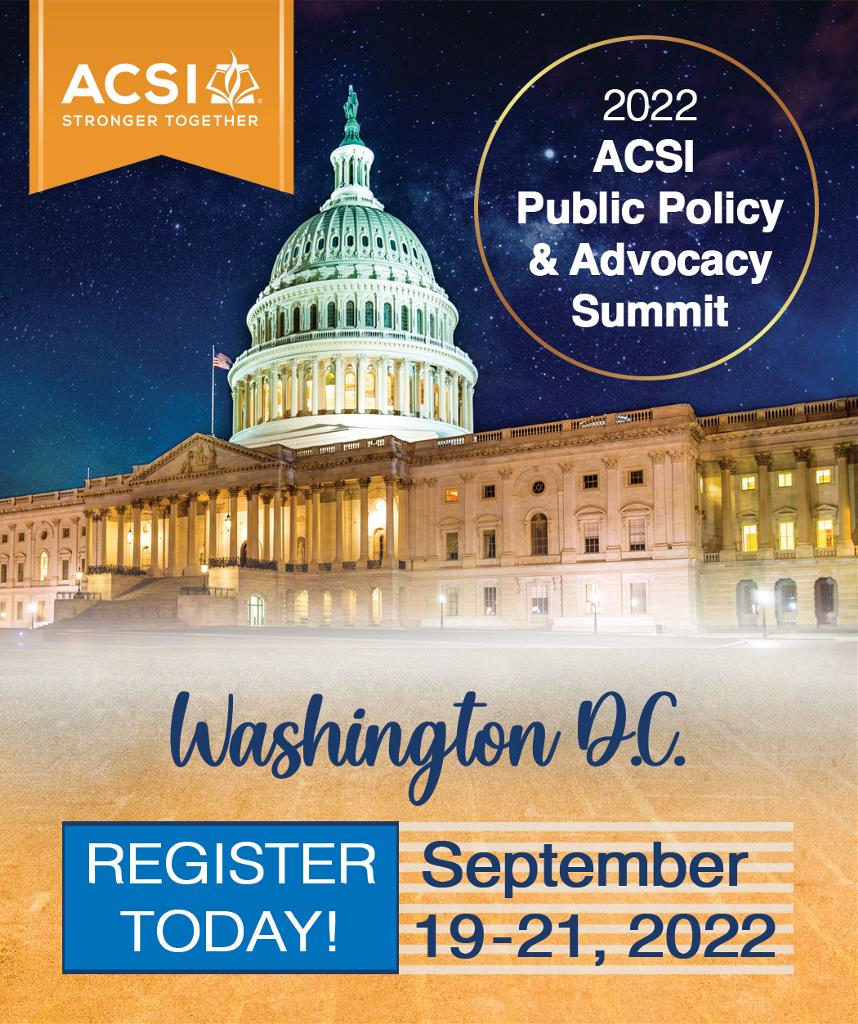 ACSI Public Policy &
Advocacy Summit

Washington D.C., September 19-21, 2022
Hosted by ACSI's Public Policy & Legal Affairs team, this year's Public Policy & Advocacy Summit (formerly known as the National Legislative Conference) is a special professional development opportunity which will engage each attendee with key policy updates on federal legislation by special guest senators and representatives. It will also include workshops on:
Crisis Communication and Media Training
Policy briefings from experts on school choice, religious liberty, and much more
How to influence and impact your elected officials and promote policies that support your school
These workshops will be very practical and hands-on! The Summit culminates with each attendee confidently visiting his or her U.S. senators and representative on Capitol Hill. This year's Public Policy and Advocacy Summit will be a one-of-a-kind event!

Registration/Costs:
Early-bird Pricing $300.00


(till May 31st)
Registration include lunches and dinners for participants while at the Summit.
Scholarships are available based on need. Contact public_policy@acsi.org for more information.
George Tryfiates with Sen. James Lankford (R-OK) at the 2021 PPA Summit

2022 Summit Speakers


Professional Development Funding

Did you know you can receive Title II-A funding which may help cover partial or total costs of this program?
Download Requesting Title II, Part A Funding Guide. This PDF document provides guidance for administrators requesting Title II, Part A services including recommendations for working with an LEA and considerations for developing a request. To find out more about Title II-A funding, click here.