Central Division
Central Division Greeting and Announcements

Thank you for visiting our website. We are working diligently to provide you with the necessary tools and support to help your school family flourish. Check out all the resources available to you from your ACSI membership including our Corporate and Ministry Partners who can help you fulfill your mission; high-quality and Christ-centered professional development to strengthen and equip your staff; and more. Please check out the date and location of our fall Leadership Network Meetings nearest to you by going to the Leadership Network Meetings which may be found on this page.
As you plan for the 2022-2023 school year, please allow us to help you find the support and encouragement from your ACSI family. In the Resources menu below, you'll find the information you need to connect, find specialized resources you may need, and more. Please don't hesitate to contact our office if you have questions or need assistance. May God bless you as you minister to His children! We are indeed Stronger Together.
Announcements
Leadership Network Meetings are almost finished for the fall! We only have one meeting left in the Central Division. Check it out and REGISTER today. This year we focused on three main areas: Well-Being for Leaders - ensure you are filled so you can pour out into your staff, students, and stakeholders; Legal Issues - take a deeper look at relevant legislation and legal climate so you can prepare and guide your school site well, and Customizable Content - one of three topics you and your peers will select as being most relevant to you!
Stay up-to-date on all ACSI events by visiting the 2022 Fall Events page
Resources
Are you a new leader at an ACSI member school in the Central Division? If so, this 60-minute recording of a new member webinar describing your member benefits is designed for you! Click here to view this recording.
Learn more about our Flourishing School Culture Initiative to help your school flourish how God intends!
Find out more about the NEW 4-hour biblical studies series added as a member benefit for Early Educators: Leadership Lessons from the Leading Ladies of the Bible.
Maximize your Membership is a 30-minute webinar on the third Wednesday of each month, designed to help you know and maximize your ACSI member benefits. Register for one or more today!
The Colson Center and ACSI work together to unleash new worldview training for Christian educators!
ACSI Enrollment & Marketing Webinar Series: ACSI has engaged Rick Newberry, President of Enrollment Catalyst, and Andy Lynch, President & CEO of North Star Marketing, to help our member schools think through several timely topics related to school growth. The ACSI Enrollment & Marketing Webinar Series will be helpful for Heads of School, Marketing, Admissions, and Advancement team members. Please click here to provide contact information for your marketing and admission team members so they may receive a personal invitation to this webinar series and others like it. We hope you and your team will plan to join us for these informative webinars!
For additional events and resources related to Christian schooling during this unprecedented time, please check out our extensive COVID-19 Resource Page.
Flourishing Schools Virtual Network Series: Save these dates for our virtual winter series on the Flourishing Domain of "Relationships" with a focus on the construct of "Leadership Interdependence": December 6, January 24 & February 21. Watch for more information coming soon!
Early Education: Cultivating Resilience Learn to soar higher and cultivate resilience in yourself and the young hearts you serve through in-person and virtual conferences this coming school year.
ACSI Public Policy & Advocacy Summit, September 19-21 in Washington, D.C.
Check out our MAX Events!
The ACSI/School Mission Master Inservice Program Registration form is now available for the 2022-2023 Inservice Year that begins on July 1, 2022 and ends on June 30, 2023. Please complete the registration form to continue in the program. View the Master Inservice Program brochure for benefits to consider becoming a part of MIP if you have not participated in the past.
Central Division Contact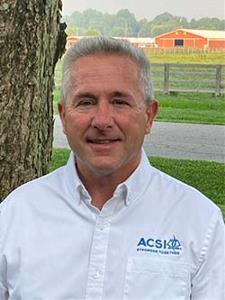 Dr. Jeff Mattner
Senior Director, Central Division
jeff_mattner@acsi.org
6009 W. Parker Rd., #149-223
Plano, TX 75093
815-282-7070
ACSI_Central@acsi.org

NEW! Central Division Mailing Address
2001 West Plano Parkway, Suite #2300
Plano, TX 75075

NEW! Headquarters Mailing Address
P.O. Box 62249
Colorado Springs, CO 80962