Central Division
Central Division Greeting

Thank you for visiting our website! We appreciate your membership, involvement, or interest in ACSI, and we pray that you'll find support and encouragement in your Divisional family. In the Resources menu on the right, you'll find the information you need to connect, find specialized resources you may need, and more. Please don't hesitate to contact our office if you have questions or need support. May God bless you as you minister to His children! We are stronger together.
Announcements
Leadership Network Meetings (formerly known as District Administrator Meetings) are back this Fall! Some will be virtual and some will be LIVE! Click here to see when and where a meeting will be held for your area. Though these meetings are FREE to attend, registration is required. Registration is now open!
Workshop: Laws Important to Christian School Operations
A common challenge for Christian Schools is keeping up with the laws that impact a school's operations, protect a school from liability, preserve the school's resources, and defend a school's religious liberties. While we live in a litigious society, school leaders can help their organizations avoid unnecessary disputes and litigation through sound policies and a basic understanding of relevant federal and state laws. Provided by ACSI's Legal & Legislative Issues Department, this workshop is designed to help you has a Christian school leader gain a better understanding of laws that impact your school and help you guide your organization to better policies, procedures, and practices.
Workshop Fee: $139/person
Dates/Locations:
Wednesday, February 6, 2022 | Dallas, TX
Thursday, February 7, 2022 | Oklahoma City, OK
Wednesday, March 23, 2022 | Kansas City, MO
Tuesday, April 5, 2022 | Columbus, OH
Wednesday, April 6, 2022 | Indianapolis, IN
Thursday, April 7, 2022 | Chicago, IL
This workshop includes six hours of instruction and is approved for 1 CEU.
REGISTRATION WILL OPEN SOON!
Resources
ACSI Early Education Professional Development for 2022!
Save the Dates! We are excited to be planning for early educator events for 2022!
ACSI Virtual Early Education Conferences are designed with sessions to equip individuals who lead and teach children from birth to age eight.
Dates:
February 5, 2022
February 26, 2022
March 18, 2022
ACSI Early Education Leaders' Summit is for administrators, directors, leaders, or aspiring leaders of early education programs.
Dates:
January 21, 2022
January 28, 2022
Central Division Contact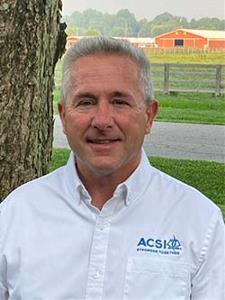 Dr. Jeff Mattner
Senior Director, Central Division
jeff_mattner@acsi.org
6009 W. Parker Rd., #149-223
Plano, TX 75093
815-282-7070
ACSI_Central@acsi.org