Central Division
Central Division Greeting and Announcements

Thank you for visiting our website. We are working diligently to provide you with the necessary tools and support to help your school family flourish. Check out all the resources available to you from your ACSI membership including valuable information from our Public Policy & Legal Affairs team; cutting-edge research and Thought Leadership; Corporate and Ministry Partners who can help you fulfill your mission; high-quality and Christ-centered professional development to strengthen and equip your staff, and more.
During these summer months, as you continue to plan for the next school year, please allow us to partner with you and provide the support and encouragement needed for a school culture to flourish. In the Resources menu below, you'll find the information to connect to specialized resources and more. Please don't hesitate to contact our office if you have questions or need assistance. Our ACSI team stands ready to assist you. May God bless you during these summer months as you plan and pray for this upcoming school year.
Announcements
Additional Resources
Maximize your Membership is a 30-minute webinar the third Wednesday of each month, designed to help you know and maximize your ACSI member benefits. Register for one or more today!
Find out more about the NEW 4-hour biblical studies series added as a member benefit for Early Educators: Leadership Lessons from the Leading Ladies of the Bible.
Early Education: REIGNITE - Be rooted in truth, reimagine potential, and REIGNITE your calling to teach and lead children. Mark your calendar and make plans to join us so that you can grow in your passion of leading young learners!
Central Division Contact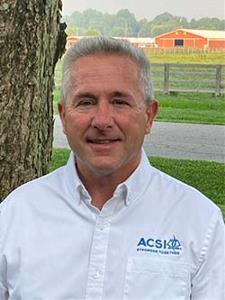 Dr. Jeff Mattner
Senior Director, Central Division
jeff_mattner@acsi.org
6009 W. Parker Rd., #149-223
Plano, TX 75093
719.867.5285
ACSI_Central@acsi.org

Central Division Mailing Address
2001 West Plano Parkway, Suite #2300
Plano, TX 75075

Headquarters Mailing Address
P.O. Box 62249
Colorado Springs, CO 80962