ConNEXUS Premium: On-Demand CEUs



Earn valuable Continuing Education Units (CEUs) from a library of over 500 hours of courses organized into 40 topic-based channels.
1-Year Pricing
Members - $119
Non-Members - $209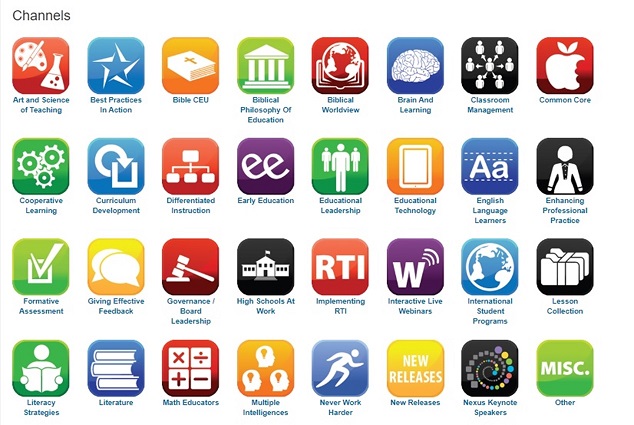 Through on-demand courses you can grow and learn in the areas where you need growth at the time that is right for you. With 40 topic-based channels and over 500 hours of courses, ConNEXUS Premium provides educators with the tools they need to grow professionally and teach with excellence. As you complete courses in ConNEXUS Premium you'll see your skills and knowledge grow and watch your CEUs build in your Virtual Professional Portfolio (VPP) as it records your progress.
Experience personalized professional development meeting the unique needs of Christian educators.
As an educator, you know that each of your students is unique and created in the image of God. Your students' education needs are unique, too. The challenge of teaching is meeting students where they are—letting them build on their strengths and helping them grow where they need growth. As professionals with our own educational needs, aren't we the same? ConNEXUS Premium courses are designed to do just that—provide educators with the knowledge they need to grow.
ACSI ConNEXUS Premium provides the continuing education you need to grow professionally and teach with excellence.
Start the process of professional growth today by subscribing to ConNEXUS Premium—because learning shouldn't end with the final bell of the day—and with ConNEXUS Premium it doesn't have to.
Individual 1-Year Access
$119/Members
$209/Non-Members