Eastern Division Contacts
acsi_east@acsi.org
719.867.6173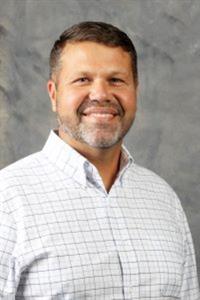 Chuck Gilliam
Senior Director, Eastern Division
chuck_gilliam@acsi.org


David Ray
Assistant Vice President, USA
david_ray@acsi.org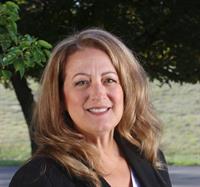 Carol Aversa
Director, Eastern Division
Northeast Director of Accreditation
carol_aversa@acsi.org
Eastern Division Greeting and Announcements
Thank you for visiting our website! We appreciate your membership, involvement or interest in ACSI, and we pray that you'll find support and encouragement in your Divisional family. In the Resources menu on the right, you'll find the information you need to connect, find specialized resources you may need and more. Please don't hesitate to contact our office if you have questions or need support. May God bless you as you minister to His children! We are stronger together.
Announcements
Please join us for our last MAX Event in Atlanta on April, 21-22, 2023.


One-Day Legal Workshop offered this spring. This Engage event is designed to help Christian school leaders negotiate the complex process of Human Resources and Employment Laws.
- Calvary Day School (West Campus in Advance), Winston-Salem, NC on March 20.
- Pioneer Valley Christian Academy, Springfield, VA on May 4, 2023. Register

Early Education: Cultivating Resilience - Learn to soar higher and cultivate resilience in yourself and the young hearts you serve through in-person and virtual conferences this coming school year.
ACSI Flourishing Schools Institute in Charlotte, NC - Experience new speakers, topics, and constructs for FSi cycle 3 held June 20-22, 2023, at the Embassy Suites Charlotte Concord Golf Resort & Spa! REGISTER today!


Upcoming Fall Leadership Network Meetings have been scheduled. Check it out and save the date!
The ACSI Career Service Award recognizes ACSI member school teachers and administrators at the preschool through 12th grade level who are entering formal retirement at the conclusion of the 2022-2023 school year and who have spent a significant portion of their education career in Christian schooling. Nominate someone today!


The ACSI/School Mission Master Inservice Program Registration form is now available for the 2022-2023 Inservice Year that begins on July 1, 2022 and ends on June 30, 2023. Please complete the registration form to continue in the program. View the Master Inservice Program brochure for benefits to consider becoming a part of MIP if you have not participated in the past.


Maximize Your Membership is a 30-minute webinar the third Wednesday each month. Register for one or more today!
Resources for Eastern Division

Other Information
Additional Resources