Eastern Division Contacts
acsi_east@acsi.org
770.985.5840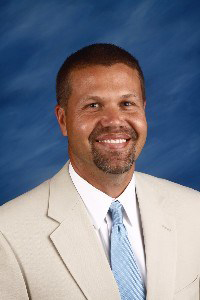 Chuck Gilliam
Senior Director, Eastern Division
chuck_gilliam@acsi.org


David Ray
Assistant Vice President, Strategic Partners/Exhibitor Services/Student Services
Director, Eastern Division (Florida/Caribbean)
david_ray@acsi.org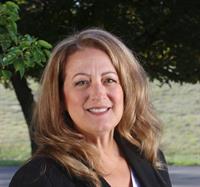 Carol Aversa
Director, Eastern Division
Northeast Director of Accreditation
carol_aversa@acsi.org
Eastern Division Greeting and Announcements
Thank you for visiting our website! We appreciate your membership, involvement or interest in ACSI, and we pray that you'll find support and encouragement in your Divisional family. In the Resources menu on the right, you'll find the information you need to connect, find specialized resources you may need and more. Please don't hesitate to contact our office if you have questions or need support. May God bless you as you minister to His children! We are stronger together.
Announcements
ACSI has engaged Rick Newberry, President of Enrollment Catalyst, and Andy Lynch, President & CEO of North Star Marketing, to help our member schools think through several timely topics related to school growth. The ACSI Enrollment & Marketing Webinar Series are free to member schools and will be helpful for Heads of School, Marketing, Admissions, and Advancement team members. Check out this four-part webinar series and register today!
Four Strategies for Future Proofing Your School Webinar
Tune in to our webinar on Thursday, May 26th at 2:00 pm EDT/1:00 pm CDT to hear from Visioneering Studios and America's Christian Credit Union on how to future-proof your campus. Visioneering Studios' Dave Milam will discuss their process for developing architectural plans that will serve growing schools now and for years to come. Cory Miller from America's Christian Credit Union will share financing tips that can help prevent snags that may stall a major construction project. Register here.
Florida Master Inservice Program – Registration Now Available!
The ACSI/School Mission Master Inservice Program Registration form is now available for the 2022-2023 Inservice Year that begins on July 1, 2022 and ends on June 30, 2023. Please complete the registration form to continue in the program. View the Master Inservice Program brochure for benefits to consider becoming a part of MIP if you have not participated in the past.
Maximize Your Membership is a 30-minute webinar the third Wednesday each month. Register for one or more today!
New Leader Orientation: Are you a new leader at an ACSI member school? If so, this one-hour webinar is designed for you! Our time was dedicated to learning more about member benefits, meeting the divisional team, and collaborating with other leaders. If you weren't able to attend either meeting or would like to hear the information again, we have provided the recording link here.
Resources for Eastern Division

Other Information
Additional Resources