Eastern Division
Alabama, Connecticut, Delaware, Florida, Georgia, Maine, Maryland, Massachusetts, Mississippi, New Hampshire, New Jersey, New York, North Carolina, Pennsylvania, Rhode Island, South Carolina, Tennessee, Vermont, Virginia
acsi_east@acsi.org | 719.867.6173

---
Thanks for stopping by the Eastern Division web page! Our team is working diligently to provide you with the necessary tools and support to help your school family flourish.

Chuck Gilliam

Senior Director, Eastern Division
Announcements - Eastern Division
Early Education: REIGNITE!
Be rooted in truth, reimagine potential, and REIGNITE your calling to teach and lead children. Mark your calendar and make plans to join us so that you can grow in your passion of leading young learners!

Leadership Network Meeting Coming to Your Area!
All school leaders (EE-12) are invited to join us to make connections, receive timely information, and collaborate with other leaders. Find your nearest meeting and register now.
Frontline Faithfulness: Navigating Transgenderism 3-part Webinar Series
ACSI is offering a three-part webinar series entitled, Frontline Faithfulness: Navigating Transgenderism on October 3, 10, & 17 at 2:30pm ET. Dr. Taylor along with ACSI's leadership team is deeply concerned with the erosion of societal norms, and specifically the basic male and female biological realities. We are committed to the well-being of students as well as the parental rights. Anyone is welcome to attend one, two, or all three webinars offered.
Florida Master Inservice Program– Registration Now Available!
The ACSI/School Mission Master Inservice Program Registration form is now available for the 2023-2024 Inservice Year that begins on July 1, 2023 and ends on June 30, 2024. Please complete the registration form to continue in the program. View the Master Inservice Program brochure for benefits to consider becoming a part of MIP if you have not participated in the past
Student Leadership & Learning Registration Opens Sept. 1
These engaging and experiential events equip students with valuable skills such as creative thinking, problem-solving, leadership, and service. Through participation, students discover their talents, reinforce their biblical worldview and increase their cultural influence for Jesus.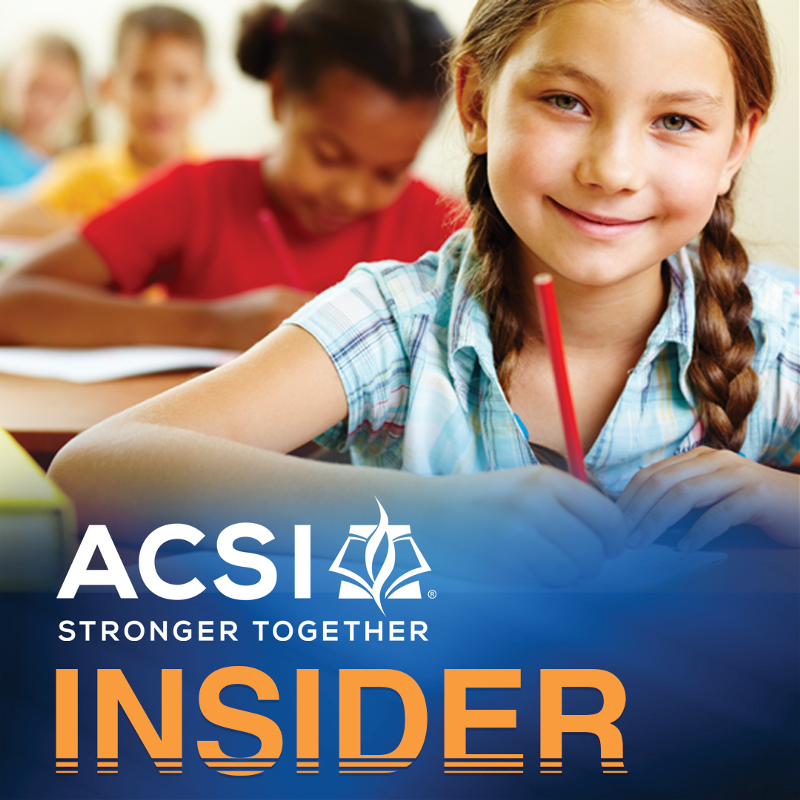 Subscribe to the Eastern Division Insider Newsletter
Subscribe