Western Division
Western Division Contact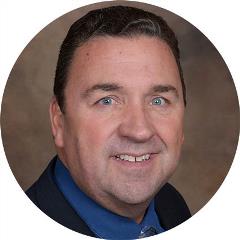 Dr. Cecil Swetland
Senior Director, Western Division
NEW! Western Division Mailing Address
2375 E. Imperial Hwy., #1007
Brea, CA 92821
714-256-1287
ACSI_West@acsi.org
Thank you for visiting our website! We appreciate your membership, involvement or interest in ACSI, and we pray that you'll find support and encouragement in your Divisional family. In the Resources menu on the right, you'll find the information you need to connect, find specialized resources you may need and more. Please don't hesitate to contact our office if you have questions or need support. May God bless you as you minister to His children! We are stronger together.
Divisional Announcements:

Growth & Retention Webinar Series
In partnership with the Association of Christian Schools International, Enrollment Catalyst and North Star Marketing are delighted to present the ACSI Enrollment & Marketing Webinar Series. Through a blend of teaching and panel-style conversations, Rick Newberry and Andy Lynch will engage with experienced practitioners — Heads of School, Directors of Marketing, Directors of Admissions, and even a few agency-side Education Marketing Managers — to discuss important strategies for growth and retention.
READ MORE & REGISTER
Webinar: Future-Proofing your campus with Visioneering Studios and America's Christian Credit Union
Tune in to our webinar on May 26th at 2:00 pm EDT/1:00 pm CDT to hear from Visioneering Studios and America's Christian Credit Union on how to future-proof your campus. Visioneering Studios' Dave Milam will discuss their process for developing architectural plans that will serve growing schools now and for years to come. Cory Miller from America's Christian Credit Union will share financing tips that can help prevent snags that may stall a major construction project.
REGISTER HERE.


Leadership Network Meeting will be back this Fall with virtual and in-person options! Find your nearest meeting and save the date on your calendar.


Early Education Professional Development
2022 Early Education Virtual Conferences
Early Education Webinars


Additional Resources
Learn more about our Flourishing School Culture Initiative to help your school flourish how God intends!
Maximize your Membership is a 30-minute webinar the third Wednesday of each month, designed to help you know and maximize your ACSI member benefits. Register for one or more today!
For additional events and resources related to Christian schooling during this unprecedented time, please check out our extensive COVID-19 Resource Page.