Register Your School
Thank you for your interest in the Flourishing School Culture Instrument (FSCI). Validated by research, the Flourishing School Culture Model provides culture-level insight to Christian schools on how their students, educators, and school communities flourish in the domains of Purpose, Relationships, Teaching & Learning, Expertise & Resources, and Well-Being.
What You'll Get
The companion school culture assessment tool, the FSCI, provides valuable insights to individual schools through a customized school report that identifies unique strengths and opportunities for growth in 35 constructs across the model's five domains. Participating schools have used their FSCI results to inform strategic planning, accreditation, community building, staff training, and marketing and promotion for the next school year. The FSCI is hosted on a dynamic online platform that provides everything needed to administer the FSCI.
Cost
ACSI Members: $899 | Non-members: $1,450
Sign Up For Flourishing School Culture Instrument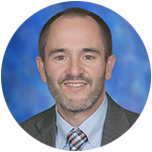 "For years our school has been looking for data-supported assessments to help us determine whether we are accomplishing the things that matter most. We are encouraged to see what flourishing really looks like, the areas where we are succeeding, and the ways we can improve."
John Davis, President — Heritage Christian Schools in New Berlin, WI
"May the Lord cause you to flourish, both you and your children."
(Psalm 115:14)