Legal Legislative Pages

M - Some or all parts of page are a member-only resource.

Not a member? Contact our Care Team to join ACSI.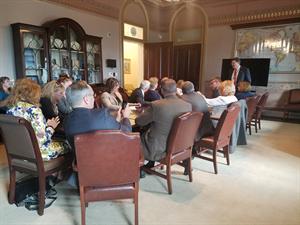 ACSI identifies, analyzes, and works with a broad array of legal, regulatory, and legislative issues. In Colorado Springs, the team is led by Stephen Novotny, Vice President of Public Policy and General Counsel, along with Dr. Tom Cathey, ACSI's Chief of Staff. In Washington, D.C., George Tryfiates, Director for Government Affairs, works on a wide array of legislative and policy matters with a focus on federal issues. Philip Scott, Senior Counsel for Policy and Advocacy, also in Washington, D.C., handles a broad range of legal and legislative matters with a focus on state issues. The team also produces the Legal Legislative Update, a publication that is mailed to member schools four times annually.


Public Policy & Advocacy Leadership Network





Join colleagues and ACSI leadership as we navigate the ever-shifting world of policy and politics in an ongoing effort to advocate for Christian education.

The primary goals for this network are to:

Equip leaders with tools and training to do advocacy
Empower leaders to have a greater voice and larger positive impact on public policy and issues important to their school communities
Encourage leaders by providing the opportunity for them to connect with subject matter experts and other school leaders who are involved in public policy and advocacy efforts
Advocacy efforts will be focused in these areas: religious liberty, educational freedom/school choice, limited government involvement/regulation, and Christian schools as a public good.


Join the Network
(available to ACSI Members only)



ACSI Legal Legislative Issues Department is actively looking at issues related to the Coronavirus COVID-19 outbreak that impact Christian education. This page is designed to give you current, relevant information and is updated as new information unfolds.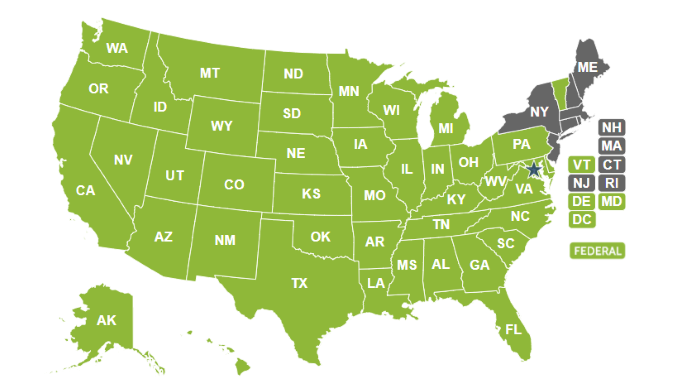 ACSI tracks U.S. federal and state legislative efforts that have the potential to impact your school.
ACSI urges Christian schools to be proactive to protect a space for Christian education and further its goals both nationally and internationally. Follow legislation, key court cases, media and public events.
The Legal Legislative Issues Department has collected nearly 400 articles, checklists, and templates for member school use.
This is a member benefit resource.
Legal Legislative Update (LLU)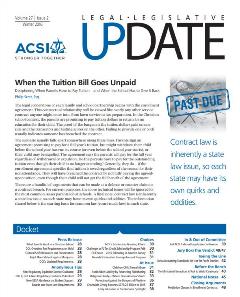 The LLU is a trade journal dedicated to legal and legislative issues concerning non-profit religious education and its related subtopics, with an emphasis in K–12 education.
Check out a sample issue
(This is a member benefit resource)
Legal Defense Reimbursement Program (LDRP)

ACSI has consistently looked for opportunities to assist member schools with practical, affordable services. As a result of seeing member schools face various legal actions involving employees or students, ACSI developed the Legal Defense Reimbursement Program.
Upcoming Legal Workshops/Events:

January 21, 2022 | Philadelphia, PA
February 16, 2022 | Dallas, TX
February 17, 2022 | Oklahoma City, OK
February 24, 2022 | Fort Lauderdale, FL
February 25, 2022 | Orlando, FL
March 23, 2022 | Kansas City, MO
April 26, 2022 | Columbus, OH
April 27, 2022 | Indianapolis, IN
April 28, 2022 | Chicago, IL
More Info
Steve Novotny
Vice President of Public Policy and General Counsel
Stephen Novotny serves as ACSI's Vice President of Public Policy and General Counsel. Combining his unique background in both law and education, Stephen provides the oversight for ACSI's legal, legislative and policy efforts that are focused on protecting and promoting the interests of ACSI and its member schools. As an attorney, Stephen is a member of both the Texas State Bar and the Washington State Bar and has successfully represented and advised businesses from the very top of the Fortune 500 list to small privately-owned companies. In the arena of Christian education, Stephen served for 10 years as the executive director of Cypress Christian School in Houston, Texas, where under his leadership, the school experienced dynamic growth in all operational areas and enjoyed national recognition as an AP Capstone School with top-ranked scholastic, athletic, and fine arts programs. He also has worked as an executive board member with the Texas Private School Association in efforts to advance the public policy interests of private schools in Texas. Stephen received his Juris Doctorate from Baylor Law School, and his Bachelor of Science in Political Science from Liberty University. Prior to his work in law and education, Stephen served as an officer in the United States Army, leading and training soldiers, and providing operational leadership for short range air defense gun and missile units. Stephen has been married to Rachel Novotny for 28 years and they have two adult sons.
Email Phone: 719.867.5276
Philip Scott
Senior Counsel for Policy and Advocacy
Philip Scott has worked with ACSI since 2011 and currently serves as the Senior Counsel for Policy and Advocacy in the Washington, DC office. While he has held multiple roles at ACSI, his current focus is on state advocacy and helping to organize state Christian school voices. Philip's background is a blend of education, religion, and law. He has taught U.S. Government and Civics to middle and high school students in Christian schools. Most recently he has been a lecturer in undergraduate and graduate programs teaching ethics, nonprofit law and education law. He is twice a graduate of Liberty University with an undergraduate degree in Education and a Juris Doctorate degree from Liberty University School of Law. He has studied theology and law at the Southern Baptist Theological Seminary and is admitted to the bar of Colorado. Philip and his wife, Heather, are outnumbered as they have three children, a dog, and a cat. Heather and Philip met in fifth grade in the Christian school they attended.
Email Phone 202.573.7776
Tom Cathey
Chief of Staff
Dr. Tom Cathey is the ACSI Chief of Staff and former Assistant Vice President for Legal Legislative Issues. Tom is editor for the Legal Legislative Update and consults with schools around the country on legal, legislative and human resource issues. Tom has been in Christian Education for over 40 years. In 2000, he founded and served as the Administrator for Calvary Christian High School in Clearwater, Florida. He has his doctorate in Educational Leadership from Nova Southeastern University. Tom and his wife Gail have been married 45 years and have four adult children.
Email Phone: 719.867.0201
P. George Tryfiates
Director for Government Affairs
P. George Tryfiates joined ACSI's Legal Legislative team as Director for Government Affairs in Washington, DC, in May 2012. He has filled multiple roles in public policy throughout his career in D.C., including as executive director for over 13 years of a national Christian public policy organization and, earlier, as the first full-time executive director of a state-level Christian public policy organization. The latter he helped to transition from its volunteer base in one part of the state to the state capital. George has participated in all aspects of public policy, including nonprofit governance and policy, advocacy and media. He holds an M.A. in public policy from Regent University. George enjoys history and lives with his wife in historic Fredericksburg where Jefferson crafted his Statute of Virginia for Religious Freedom. They have been married for 33 years and have four adult children who all graduated from Christian high school.
Email Phone: 202.558.7040


Darkness to Light Abuse - Prevention Training
ACSI partners with Darkness to Light to offer "Stewards of Children," a child sexual-abuse prevention training program for schools.
Learn More