Key 16 Prayer Card
I exhort … that supplications, prayers, intercessions, and giving of thanks be made for … all who are in authority.
1 TIMOTHY 2:1–4 (NKJV)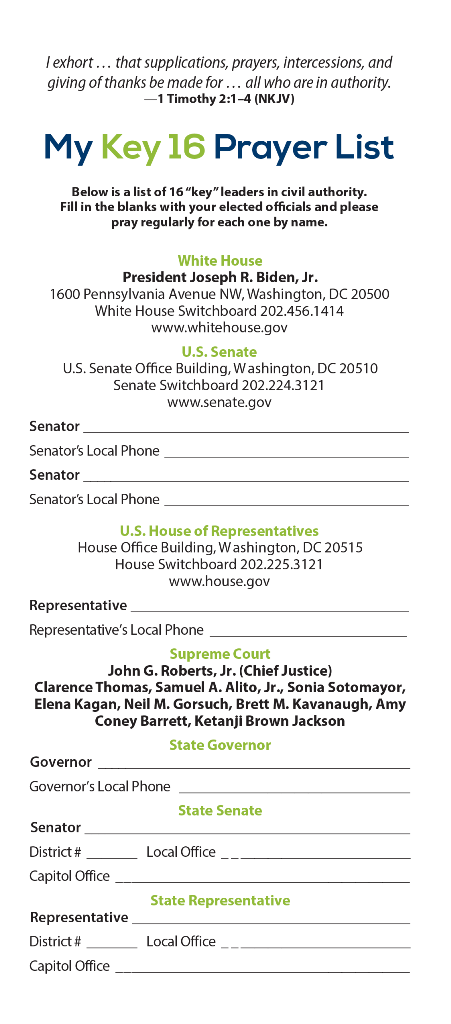 The Key 16 prayer card walks you through how to pray for the specific elected officials that serve in your local, state, and federal offices. Simply fill out the prayer card with your elected officials' information and pray regularly for them by name. We encourage all ACSI members and champions of Christian education to engage in prayer for these officials.
Download My Key 16 Prayer List