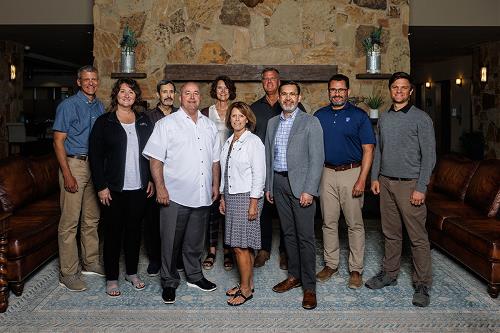 Front Row – L-R: Collette House, Larry Taylor (ACSI President), Linda Harrelson and Milton Gonzalez




Back Row – L-R: Jay Ferguson (Chairman), Solano Portela, Elisa Carlson, Todd Marrah, Carl Martinez and Nate Johnson




Not Pictured: Tia Gaines, Kevin Kyser and Alan Miller
Todd Marrah, Chair

Elisa Carlson, Chair-Elect

Carl Martinez, Secretary

Jay Ferguson
Tia Gaines
Milton Gonzalez
Linda Harrelson
Collette House
Nate Johnson
Joseph Kim
Kevin Kyser
Alan L. Miller
Solano Portela

ACSI Welcomes "Dynamic Leader" as New Director of Early Education
Jan 10, 2022, 11:00 AM by Caitlyn Harding
Colorado Springs, Colo.– The Association of Christian Schools International (ACSI) is pleased to welcome Dr. Althea Penn as its new Director of Early Education.
Penn brings more than 30 years of experience in organization leadership to ACSI, most recently serving as Executive Director of The Shepherd's Academy Private School in Snellville, Georgia. She has served dozens of Christian schools as an educational consultant and professional development specialist.
Penn will lead the ACSI Early Education team in developing biblically based resources and providing professional development to support early educators. She will collaborate with other departments to carry out initiatives in alignment with the organization's strategic plan, including the integration of current research for early childhood program practices.
She begins the role today.

ACSI President Dr. Larry Taylor believes Penn's devotion and innovation make her the ideal fit to lead ACSI Early Education, together supporting early educators in the critical task of laying a spiritual and academic foundation for young students.

"Dr. Penn is a dynamic leader whose passion and expertise are evident in her work," he shared. "I have seen her in action as a speaker and writer for ACSI throughout the years and believe she will truly be a blessing and a resource for our educators."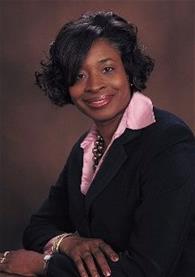 Penn holds two master's degrees in Education Administration, a doctor of Education in Organizational Leadership, certification as an Early Childhood Educator, and the National Administrator Credential. She has served as a teacher, children's ministry director, and principal. Penn has a longstanding relationship with ACSI, serving as a speaker for ACSI Early Education webinars and as a keynote speaker for the Flourishing Schools Institute.

She looks forward to assuming her new position.
"I am honored to serve this team of early education experts, Christian early educators and program administrators," she shared. "God has prepared us for such a time as this, and I look forward to combining our energy and efforts to develop digital resources that will promote exponential growth for kingdom education."
Penn has written several books including "Christian Education Mandate," "Firmly Rooted: Cultivating Faith Development in the Next Generation," and "Equipping and Empowering Early Educators."
To learn more about ACSI Early Education, visit the website or contact ACSI Care Team by calling (800) 367-0798 or by emailing careteam@acsi.org.
About ACSI:
Headquartered in Colorado Springs, Colorado, ACSI exists to strengthen Christian schools and equip Christian educators worldwide as they prepare students academically and inspire them to become devoted followers of Jesus Christ. ACSI advances excellence in Christian schools by enhancing the professional and personal development of Christian educators and providing vital support functions for Christian schools through multiple services including teacher and administrator certification, school accreditation, legal/legislative assistance, and curriculum publishing. ACSI supports more than 5,000 member schools throughout the United States and around the world, which collectively serve approximately 1.2 million students. Through additional training programs, materials, and expertise provided to other educational groups worldwide, ACSI's overall influence and positive impact reaches more than 26,000 schools operating in 100 countries, together serving 5.5 million people.

Follow ACSI on social media: Facebook | Twitter | Linkedin | Instagram