Early Education Conferences

You Were Designed to Flourish!
You have such a special calling to help the foundational development of young hearts. Whether you are an early educator, a teacher in a children's church program, or a parent, you have an opportunity to flourish in your calling. We invite you to join us in learning how we can respond to the needs of the children in our care while speaking biblical truths and leading them, so they can see how God created them to flourish.

ACSI Early Education Conferences and Workshops are designed with sessions to equip individuals who lead and teach children from birth to age 8. Choose a date that fits your schedule and earn up to 6 clock hours/1 CEU!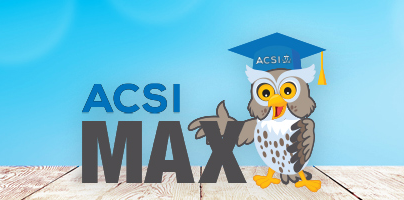 Learn to soar higher and cultivate resilience in yourself and the young hearts you serve through in-person conferences or workshops tailored to meet the needs of leading and teaching in early education. Learn more now.
To Cultivate Resilience is to never stop trusting God. When we cultivate and build resilience we gain the ability to bounce back and try again with more experience and wisdom. We are not born with bounce back skills, but with trust and strength from the Lord, we can learn how to and help our students to do the same.
I pray that out of his glorious riches he may strengthen you with power through his Spirit in your inner being, so that Christ may dwell in your hearts through faith. And I pray that you, being rooted and established in love, may have power, together with all the Lord's holy people, to grasp how wide and long and high and deep is the love of Christ, and to know this love that surpasses knowledge.. Ephesians 3:16-21
Save the Dates for an Early Education Professional Development event near you!
In-person Workshop: Jan. 21, 2023 Los Gatos, CA at Kiddie Kampus
In-person Workshop: Jan. 28, 2023 San Antonio, TX at The Christian Schools at Castle Hills
Virtual Conference: Feb. 4, 2023 Online
In-person Workshop: Feb. 11, 2023 Everett, WA at Northshore Christian Academy
Virtual Conference: Feb. 25, 2023 Online
In-person Workshop: Mar. 4, 2023 Orlando, FL at The First Academy
In-person Workshop: Apr. 22, 2023 Atlanta, GA at Bethlehem Christian Academy
In-person Workshop: Apr. 29, 2023 Columbus, OH at Grove City Christian School
Conferences offer an opening and closing session speaker and choices for up to 3 topic based sessions. Workshops offer a deep dive into one topic with one speaker.
Events will include:
Engaging expert early educators as presenters
Interactive sessions for deeper understanding of topics for social/emotional learning, fostering spiritual development of the child, growing your leadership, supporting language development and more!
Networking with like-minded educators
Opportunity to earn up to 6 clock hours/1 CEU
Refreshing encouragement for your calling in early education!
Mark your calendar and plan to join us!
The ACSI early ed team is committed to offering biblical integrated professional development for early educators while offering support and encouragement to help educators grow in their teaching skills.
During our 2022 virtual conferences, over 1,000 educators from around the globe heard from Dr. Althea Penn who inspired us to purpose together to nurture the whole child and to examine what we can do so that children will continue to flourish. Opportunity to select from 20 different breakout sessions led by experienced educators and presenters provided relevant topics to choose from. Topics included social-emotional development, outdoor learning, biblical worldview and integration, understanding different ages, and so much more.
"This has been an excellent conference and I love the format and the choices of dates that we were able to choose from to meet our needs. Next year I would like to include our preschool staff to attend this virtual conference. It was also very affordable. Thank you for all the work and planning to make this conference a success. Blessings!" Christian Academy
What have educators said about ACSI Early Education Conferences?
"I have been reminded that I must take care of myself before I can minister to and teach the children in my class. I must be a healthy shepherd for my flock. I want to help my children grow, learn, and flourish!"
"All the speakers we heard from were great! Thank you for creating conferences such as these to help us as educators grow and learn!"
"I thoroughly ENJOYED the speakers today and I cannot wait to take back the things I learned today to my classroom on Monday!! Thank you so very much! This is not my first year teaching, but my first year of our school starting a 3 year old preschool and what an exciting conference to help me see and implement learning with the Biblical views!"