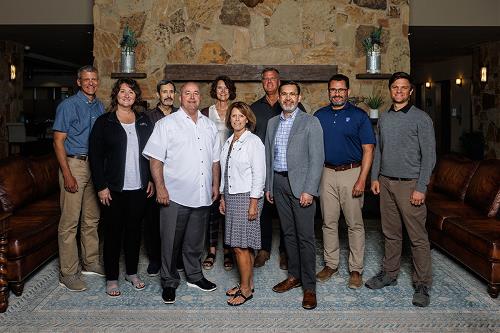 Front Row – L-R: Collette House, Larry Taylor (ACSI President), Linda Harrelson and Milton Gonzalez




Back Row – L-R: Jay Ferguson (Chairman), Solano Portela, Elisa Carlson, Todd Marrah, Carl Martinez and Nate Johnson




Not Pictured: Tia Gaines, Kevin Kyser and Alan Miller
Todd Marrah, Chair

Elisa Carlson, Chair-Elect

Carl Martinez, Secretary

Jay Ferguson
Tia Gaines
Milton Gonzalez
Linda Harrelson
Collette House
Nate Johnson
Joseph Kim
Kevin Kyser
Alan L. Miller
Solano Portela

ACSI Welcomes New Director of Accreditation for the International Division, Supporting More Than 100 Christian Schools Worldwide
Jun 12, 2023, 10:01 AM by Caitlyn Harding
Colorado Springs, CO– The Association of Christian Schools International (ACSI) is pleased to welcome Dr. Michael McNabb as its new Director of Accreditation for the International Division.
In his role, McNabb will lead accreditation services for ACSI international schools and global national schools by providing professional counsel to accredited schools and ensuring all accreditation policies, standards, guidelines and criteria are applied.
ACSI Senior Vice President for Global Mike Epp believes McNabb brings a wealth of skills, experience, and accomplishments that will further enhance ACSI's mission to strengthen Christian schools globally.
"Michael has a heart for Christian schooling around the world and is a perfect fit for his new role with ACSI," he said. "He has been a solid international school leader in Guatemala and has also effectively engaged the Christian schooling movement in Latin America. We have witnessed his great cross-cultural abilities and high professionalism through his service on the ACSI Latin American Accreditation Commission."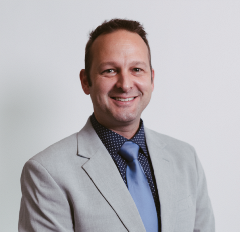 McNabb is a third-generation educator with 20 years of international experience in Croatia and Guatemala. He holds a master's in Educational Leadership and a doctorate in Leadership and Professional Practice.

Bilingual in English and Spanish, McNabb has a passion for excellence in international Christian education. As a volunteer with ACSI Latin America, he played a crucial role in translating essential accreditation resources, including the REACH 2.1 and REACH 2019, into Spanish. His contributions also extended to facilitating an accreditation team training workshop in Spanish at the 2019 ACSI Latin America Leadership Conference in Panama.
McNabb looks forward to joining ACSI's international team.
"The calling I feel to join ACSI is undeniable," he shared. "The opportunity to use my passions, skills, cross-cultural experience, and breadth of experience in accreditation to further Kingdom education and make an impact on a global scale is not something that I could pass up and is incredibly exciting!"
Before ACSI, McNabb spent 18 years as the Director of the Inter-American School in Quetzaltenango, Guatemala. During his time at the Inter-American School, he increased enrollment by 30%, successfully implemented a dual-diploma program, and spearheaded the school's accreditation process.
As ACSI continues to expand its influence in international and global national schools, McNabb is poised to play a pivotal role in supporting, encouraging, and inspiring member schools around the world.
"The Christian schooling movement is one of the best, if not the best, ministries that we can be a part of to live out the Great Commission and make disciples in all the nations" McNabb said. "This is especially true in our international and global national schools around the world. I see so much potential in the Christian schooling movement around the world, and I am extremely excited to be a part of it."
About ACSI:
Headquartered in Colorado Springs, Colorado, ACSI exists to strengthen Christian schools and equip Christian educators worldwide as they prepare students academically and inspire them to become devoted followers of Jesus Christ. ACSI advances excellence in Christian schools by enhancing the professional and personal development of Christian educators and providing vital support functions for Christian schools through multiple services including teacher and administrator certification, school accreditation, legal/legislative assistance, and curriculum publishing. Serving more than 25,000 schools in 108 countries, ACSI helps more than 5.5 million students worldwide connect to Christian education.
Follow ACSI on our social channels: Facebook | Twitter | Linkedin | Instagram