About the International School Team
Who we serve…
We serve some of the best Christian schools in the world. These schools are located across the globe from remote areas to the great cities of the world. They employ some of the most creative and adventurous followers of Christ who love students, love learning, and love to help a hurting world through the promise of quality Christian education. These individuals are on our minds continually.
Who we are…
The ACSI international school team is made up of passionate individuals who believe in the transformative impact of international Christian education upon individuals, communities, cities, and countries. It is our continual goal and fervent prayer that our team will be an ongoing source of encouragement, challenge, and improvement stimulus to teachers and leaders in the international schools that we serve.
The international school team is committed...
to being responsive to our member's needs, ideas, and contributions
to praying for our schools consistently and look for ways to make them shine
to provide ways for international educators to grow in their skills (online PD and live events)
to provide encouragement and challenge through regular communication
to create community among our member schools in the four continental regions where our schools operate
to love the people, teachers, leaders and students in member international schools
We will help to foster...
International Christian schools that are flourishing models of quality education, an encouragement to sister-international schools and nearby national Christian schools, a source of hope and love in their surrounding neighborhoods, cities, regions, and nations, and...
the graduates of member international schools who will be Christ-following, difference-makers in their spheres of influence
Senior Director, International Division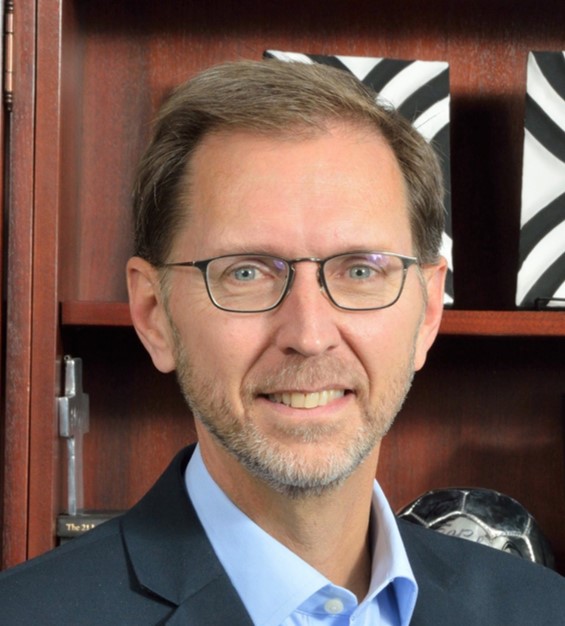 Tim Shuman, M.Ed., serves as the Senior Director of the International Division at the Association of Christian Schools International (ACSI). Prior to joining the ACSI team in 2010, he and his wife, Sandee, lived and worked in Germany for nearly 25 years at Black Forest Academy, a Christian boarding school, where Tim served as headmaster. The Shumans have two married TCK sons, Luke (Brooklyn, NY) and Tyler (Los Angeles, CA). When Tim is not visiting or consulting at international Christian schools around the world, he can often be found hiking with Sandee in the Colorado Front Range or sketching scenes that catch his attention.
Contact:
Email:
tim_shuman@acsi.org
Office: (719) 867-0209
Director of Accreditation, International/Global Division

Tim Thompson, M.Ed., serves as the Director of Accreditation of the International/Global Division providing support services in the area of school accreditation. Tim manages the logistics of the accreditation process as well as helping schools and visiting teams navigate the accreditation procedures.
Contact:
Email: tim_thompson@acsi.org
Office: (719) 867-0204
Global Activity & International Events Coordinator
Caitlin Taylor is the Global Activity & International Events Coordinator. She joins ACSI after working for a ministry in the Pacific Northwest. She currently lives in her home state of Texas with her husband and two dogs. She loves to travel, host friends and family, and eat as much TexMex as possible!
Contact:
Email: caitlin_taylor@acsi.org
Office: (817) 995-4920
Accreditation Specialist, International Division
Kim Park, M.A., works with Tim Thompson to serve international schools in the accreditation process. Kim joined the global team at ACSI in 2015 after a teaching career in elementary education. The school where she most recently taught holds a special place in her heart as it is the alma mater for her and her siblings as well as her two sons. She enjoys mentoring women, visiting new places, making new friends, and being anywhere in the mountains with her husband and sons.
Contact:
Email: kimberly_park@acsi.org
Office: (719) 867-0222