ACSI Announces New Board Chair Committed to a Truly Global Vision for 2030
Oct 2, 2023, 07:49 AM by Caitlyn Harding
Colorado Springs, Colo. – The Association of Christian Schools International (ACSI) is pleased to announce Dr. Todd Marrah as its new board chair. Marrah will assume the position Oct. 2, 2023, and will serve a two-year term following Dr. Jay Ferguson's two-year term as ACSI Board Chair.
In his role, Marrah will guide strategic decisions and ensure the organization moves forward steadfastly with its Vision 2030.
ACSI President & CEO Dr. Larry Taylor believes Marrah will be invaluable in the association's efforts to truly embrace the "I," or "International," in "ACSI."
"Dr. Marrah has served faithfully on the ACSI Board for nearly six years," Taylor shared. "We have spent the last 18 months intently assessing our direction for 2030. This has included seven critical conversation groups and consultation with 150 Christian school leaders from across the globe—all to help inform our organizational vision for 2030. Dr. Marrah will be an invaluable asset as we seek to more effectively serve our Christian schools across the globe."'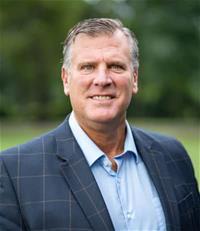 Marrah has served for 35 years as Superintendent at Tree of Life Christian Schools in Columbus, Ohio. He continues the legacy of the school's founder, his mother, of "loving kids into loving Jesus—whatever it takes." He has also served in a variety of part-time pastoral roles, including the last 10 years as Executive Pastor at Rock City Church—one of the school's seven sponsoring churches.
Marrah looks forward to assuming his new role.
"ACSI is Jesus's organization," he said. "Just as He's the head of the church, He's the head of ACSI, and He's brought us the right leader in Larry Taylor and an incredible leadership team and staff."
ACSI's leadership team has big plans, especially for the next few years.
"If I had two hopes as to what I anticipate we will see in the next few years," Marrah said, "they'd be: that our flourishing schools will become anchor schools that God will use to reach out to grow and strengthen other Christian schools globally; and that ACSI will partner with like-minded organizations that we can do ministry with and align with globally to better serve Christian schools and the body of Christ as a whole."
Taylor shared his gratitude for outgoing Board Chair Dr. Jay Ferguson.
"We are so grateful for Dr. Jay Ferguson's leadership and years of service as ACSI Board Chair," he shared. "I believe God will continue to use him for His good plans and purpose, and we look forward to resourcing and serving our schools."
To learn more about ACSI, please visit the website at ACSI.org or connect with the ACSI Care Team by calling (800) 367-0798 or at careteam@acsi.org.
To learn more about Dr. Todd Marrah, visit Tree of Life Christian School's website.
About ACSI:
Headquartered in Colorado Springs, Colorado, ACSI exists to strengthen Christian schools and equip Christian educators worldwide as they prepare students academically and inspire them to become devoted followers of Jesus Christ. ACSI advances excellence in Christian schools by enhancing the professional and personal development of Christian educators and providing vital support functions for Christian schools through multiple services including teacher and administrator certification, school accreditation, legal/legislative assistance, and curriculum publishing. Serving more than 25,000 schools in 108 countries, ACSI helps more than 5.5 million students worldwide connect to Christian education.
Follow ACSI on our social channels: Facebook | Twitter | Linkedin | Instagram | YouTube