Early Education Conferences

You Were Designed to Flourish!
You have such a special calling to help the foundational development of young hearts. Whether you are an early educator, a teacher in a children's church program, or a parent, you have an opportunity to flourish in your calling. We invite you to join us in learning how we can respond to the needs of the children in our care while speaking biblical truths and leading them, so they can see how God created them to flourish.

ACSI Virtual Early Education Conferences are designed with sessions to equip individuals who lead and teach children from birth to age 8. Choose a date that fits your schedule and earn up to 6 clock hours/1 CEU!
ACSI Early Education Leaders Summit (formerly Director's Day) is for administrators, directors, leaders, or aspiring leaders of early education programs. Choose a date/time zone that works for you and earn up to 6 clock hours/1 CEU!

2022 Virtual Conferences

Designed to Flourish - Responding to Children's Needs
Matthew 19:14 "…Let the little children come to me, and do not hinder them…".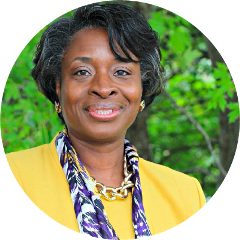 Opening keynote: Nurturing the Whole Child-Environmental Factors that Promote Healthy Child Development
To reach their full potential, young children need Christian early educators who understand their unique stage of development and the principles involved in planning, implementing, and evaluating developmentally appropriate learning environments and experiences. Join Dr. Penn as we explore the spiritual, physical, emotional, social and cognitive factors of growth and development of young children. Gain insight as this keynote explores standards aligned lesson plans based on the needs and interests of young children including those who are culturally, linguistically, and ability diverse.
Closing keynote: Let's Grow! A Look at the Role of Professional Development in Holistic Child Development
Let's identify environmental factors that promote development of the whole child, especially as it pertains to professional development. Recognize the importance of being the living curriculum in order to meet needs of children and families. Be challenged to review developmentally appropriate curriculum practices and perform a self-evaluation of your professional developmental progress to plan your future opportunities.
We will hear from inspirational keynote speaker, Dr. Althea Penn, who has over 30 years of experience in organization leadership and serves as an educational consultant and professional development specialist. Dr. Penn has earned two Master's degrees in Education Administration, a Doctor of Education in Organizational Leadership, certification as an Early Childhood Educator, and the National Administrator Credential. She has served as a teacher, children's ministry director, and principal. Dr. Penn has authored several books, including "Christian Education Mandate," "Firmly Rooted: Cultivating Faith Development in the Next Generation," and "Equipping and Empowering Early Educators."

Same event | Three different dates | Choose the date that works for you!
Early ACSI member rate extended through January 14: $49 ($69 starting 1/15/22)
Early Non-member rate extended through January 14: $59 ($79 starting 1/15/22)
Saturday, February 5, 2022 Register Today
6:30am-2:00pm PT | 7:30am-3:00pm MT | 8:30am-4:00pm CT | 9:30 am-5:00 pm ET
Saturday, February 26, 2022 Register Today
8:30am-4:00pm PT | 9:30am-5:00pm MT | 10:30am-6:00pm CT | 11:30am-7:00pm ET
Friday, March 18, 2022 Register Today
5:30am-1:00pm PT | 6:30am-2:00pm MT | 7:30am-3:00pm CT | 8:30am-4:00pm ET
We look forward to connecting and engaging with you during the live sessions! Preview the breakout choices Virtual Conf Breakout Sessions 2022. Or, use this form to select your breakout sessions before beginning the registration process. Registration will include your selection of breakout sessions for Breakout A B C & D. Review the Conference Schedule and make plans for your day where we will flourish together.

2022 Virtual Leaders Summit (formerly Directors' Day)

Designed to Flourish - Crucial Words to Enrich

Relationships
Come connect and engage with early education leaders! All of us face stressful situations in relationships from time to time. Learn how to communicate effectively and work through problematic conversations to enhance relationships within your circles of influence. As an early education leader, you will engage and collaborate with peers and leave the summit with a plan to implement strategies with your early education team. Colossians 4:6 Let your conversation be always full of grace, seasoned with salt, so that you may know how to answer everyone. Review the Summit Schedule and plan for your day to flourish and network with early ed leaders like you!
We will hear from Mike Epp who oversees the global work of ACSI in which Christian schools are thriving in over 100 countries. He lived overseas for many years as a head of an international bilingual Christian school in Brazil. From his cross-cultural experiences and his training, Mike has developed a passion for helping Christian educators resolve interpersonal conflict and preserve unity so that they can remain effective in Kingdom service. He has a Master's degree in Counseling and Education and is a certified Crucial Conversations trainer with Vital Smarts. Mike has been very happily married to his wife Cindy for 43 years and has two married adult children and importantly, three granddaughters.
Same event | Two different dates | Choose the date that works for you!
Early ACSI member rate extended through January 14: $49 ($69 starting 1/15/22)
Early Non-member rate extended through January 14: $59 ($79 starting 1/15/22)
Friday, January 21, 2022 Register Today
6:00am-1:15pm PT | 7:00am-2:15pm MT | 8:00am-3:15pm CT | 9:00am-4:15pm ET
Friday, January 28, 2022 Register Today
8:00am-3:15pm PT | 9:00am-4:15pm MT | 10:00am-5:15pm CT | 11:00am-6:15pm ET
What have educators said about ACSI Early Education Conferences?
"I have been reminded that I must take care of myself before I can minister to and teach the children in my class. I must be a healthy shepherd for my flock. I want to help my children grow, learn, and flourish!"
"All the speakers we heard from were great! Thank you for creating conferences such as these to help us as educators grow and learn!"
"I thoroughly ENJOYED the speakers today and I cannot wait to take back the things I learned today to my classroom on Monday!! Thank you so very much! This is not my first year teaching, but my first year of our school starting a 3 year old preschool and what an exciting conference to help me see and implement learning with the Biblical views!"