National Large School Roundtable - Phoenix
ACSI 2023 National Large School Roundtable - Phoenix
The ACSI Western Division is hosting a one day National Large School Roundtable.
The Roundtable is an opportunity for Heads of School from large ACSI member schools in the Western Division to share ideas and experiences and build relationships within a community of leaders that face unique opportunities and challenges. This event is by invitation only for leaders at schools with enrollment of 500+. Our capacity for this event is limited to 50 attendees. The event is FREE to attend, but registration is required.
We are thrilled to be joined by:

Dr. Larry Taylor, President of ACSI
Dr. Sean McDowell
Brad Dacus, President of Pacific Justice Institute
Learn more about our guest speakers below.

Where: Sheraton Phoenix Downtown Hotel – 340 N 3rd St. Phoenix, AZ 85004
When: Tuesday, November 7, 2023
Guest Speakers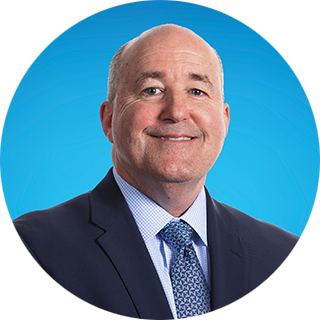 Dr. Larry Taylor, President, ACSI
Dr. Taylor is the President of ACSI (Association of Christian Schools International). ACSI works with more than 25,000 schools in 108 countries involving nearly 6 million students. ACSI's mission is to strengthen Christian schools and equip Christian educators worldwide as they prepare students academically and inspire them to become devoted followers of Jesus Christ. ACSI provides an array of services including accreditation, teacher certification, legal/legislative assistance, and curriculum publishing.
Prior to accepting the President position at ACSI, Dr. Larry Taylor served twenty years as the Head of School at Prestonwood Christian Academy (PCA) in Plano, Texas. Prestonwood Christian Academy serves more than 2,000 students enrolled at four campuses as part of its school system. Dr. Taylor also serves on the Board of The King's Academy, a Dallas inner-city school for low-income families which opened its doors in August 2019.
Prior to PCA, Dr. Taylor served for twelve years at The First Academy in Orlando, Florida as a High School Principal and Assistant Headmaster. He also has held teaching positions within the public-school system. Dr. Taylor co-launched a national training institute for schools, "Becoming a Kingdom School Institute" and founded the Student Leadership Institute (SLi) program. He developed a training program for parents titled, "Becoming a Kingdom Family." Dr. Taylor published the book, Running with the Horses, that helps parents build a family plan with the goal of raising children to be servant-leaders for Christ.
Dr. Taylor received his Ph.D. in Philosophy in Leadership Studies from Dallas Baptist University (2009). He is married to Delinda Rose Taylor and has five sons, and three grandsons.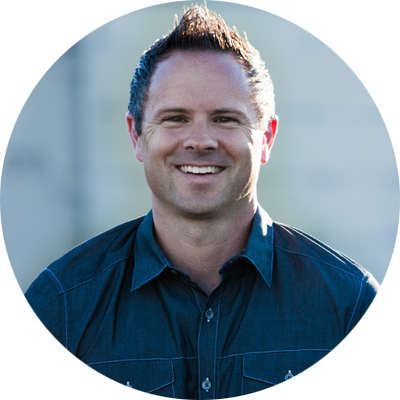 Dr. Sean McDowell
Dr. Sean McDowell is a gifted communicator with a passion for equipping the church, and in particular young people, to make the case for the Christian faith. He connects with audiences in a tangible way through humor and stories while imparting hard evidence and logical support for viewing all areas of life through a Biblical worldview. Sean is an Associate Professor in the Christian Apologetics program at Talbot School of Theology, Biola University.

Sean still teaches one high school Bible class, which helps give him exceptional insight into the prevailing culture so he can impart his observations poignantly to fellow educators, pastors, and parents alike. In 2008 he received the Educator of the Year award for San Juan Capistrano, California. The Association of Christian Schools International awarded Exemplary Status to his apologetics training. Sean is listed among the top 100 apologists. He graduated summa cum laude from Talbot Theological Seminary with a double master's degree in Theology and Philosophy. He earned a Ph.D. in Apologetics and Worldview Studies from Southern Baptist Theological Seminary in 2014.

Traveling throughout the United States and abroad, Sean speaks at camps, churches, schools, universities, and conferences. He has spoken for organizations including Focus on the Family, the Chuck Colson Center for Christian Worldview, Cru, Youth Specialties, Hume Lake Christian Camps, Fellowship of Christian Athletes and the Association of Christian Schools International. Sean is the co-host for the Think Biblically podcast, which is one of the most popular podcasts on faith and cultural engagement. Sean's YouTube channel (Dr. Sean McDowell) is one of the top apologetics channels.

Sean is the author, co-author, or editor of over twenty books including Chasing Love, The Fate of the Apostles, So The Next Generation Will Know (with J. Warner Wallace), Evidence that Demands a Verdict (with Josh McDowell), Same-Sex Marriage: A Thoughtful Approach to God's Design for Marriage (with John Stonestreet), Is God Just a Human Invention? (with Jonathan Morrow) and Understanding Intelligent Design (with William A. Dembski). Sean is the General Editor for A New Kind of Apologist, Apologetics for a New Generation, Sharing the Good News with Mormons, and The Apologetics Study Bible for Students. Sean has one of the leading apologetics blogs, which can be read at seanmcdowell.org.

In April 2000, Sean married his high school sweetheart, Stephanie. They have three children and live in San Juan Capistrano, California.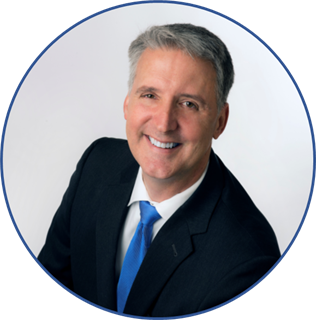 Brad Dacus, President, Pacific Justice Institute
Brad Dacus served as Legislative Assistant to U.S. Senator Phil Gramm, and went on to receive his Juris Doctor from the University of Texas, School of Law. Brad coordinated religious freedom and parental rights cases throughout the Western States for five years prior to founding Pacific Justice Institute in 1997. PJI has a network with hundreds of volunteer affiliate attorneys and handles more cases on the West Coast than any other organization of its kind.
Brad Dacus can be watched daily (M-F) on Brad Dacus Live on Hischannel.com and heard weekly on The Dacus Report on more than 711 radio stations across the country and also as a guest speaker on numerous radio and television programs across the nation. He has appeared on America Live, CBS Evening News, CNN, Dateline NBC, Good Morning America, MSNBC, NBC News, News Talk TV, and The Today Show and numerous times on FOX News.
Mr. Dacus' varied public speaking opportunities include public debate and testifying before the United States House of Representatives in Washington, D.C. He has also testified numerous times before the California State Legislature on legislation affecting religious freedom and parents' rights. Mr. Dacus continues to speak regularly at churches, conferences, graduations and conventions throughout the United States and was presented an honorary Doctorate of Religious Freedom and Family Rights degree from California Baptist University in recognition of his commitment to faith and justice and his work protecting parental rights and religious freedom through the Pacific Justice Institute.
Event Emcee : Dr. David Balik, Vice President USA, ACSI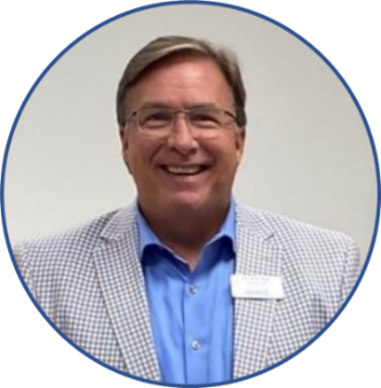 Dr. David Balik currently serves as Vice President, USA for ACSI. When Dr. Balik joined ACSI in 2015 he was hired to be the Southeast Regional Director, and was later assigned additional responsibilities as Senior Director, Eastern Division before being appointed Vice President USA in 2019.Prior to joining ACSI, David served as a police officer, teacher, coach, and in executive leadership capacities including Principal and Superintendent with Christian schools in both Canada and the United States. Most recently, he served as Dean of Faculty & Academic Affairs at Briarwood Christian Schools in Birmingham, Alabama.David has been married to Shelley for 35 years and they are the proud parents of three young men: Justin, Johnny, and Jake. They also have two grandsons: Isaiah and Knox and welcomed their first granddaughter, Maizey Jane, last year!
Schedule
8:00 – 8:30 Arrival & Breakfast
8:30 – 8:45 Welcome & Introductions
8:45 - 9:30 Building on the Cornerstone: The Solid Foundation of Christian Schools - Dr. Larry
Taylor, President, ACSI
9:30 - 9:40 Break
9:40 - 10:40 TBD
10:40 - 11:00 Break & Visit Exhibitors
11:00 - 12:30 Presentation by Dr. Sean McDowell
12:30 - 1:15 Lunch & Visit Exhibitors
1:15 - 2:15 Top Three Legal Issues Being Faced by Christian School Leaders Today, including
Transgenderism and Athletics - Brad Dacus, President, Pacific Justice Institute
2:15 - 2:25 Break & Visit Exhibitors
2:25 - 3:25 Round Table Submitted Topics - Leaders to discuss the issues of interest at their tables.
We will survey participants before the event to gather a list of topics they want to
discuss during this last session.
3:30 Closing/Dismissal
Questions?
If you have any further questions or concerns, please contact Lacey_Klements@acsi.org.
We would love to connect with you and help in any way we can!
Or call: 714-256-1287