Practical Tips for Decreasing Work-Life Stress Free Webinar
Join Ron Price, MA, and Christian educators from around the nation, as we continue the Well-Being Leadership Webinar Track.
Celebrate With Us on January 26! Elementary Science, Grade 1 Launch Party
2021 Early Education Virtual Conferences Early Bird Rates and Registration Available
The Association of Christian Schools International (ACSI)

Leading Christ-centered education toward excellence and flourishing
We want all schools to aspire to, achieve, and remain committed to a biblically-based philosophy of education, standards that are measurable, and flourishing-related criteria. ACSI strives to lead, support, and serve Christian schools, and educators, by placing them on a path of growth and flourishing using the research-based Flourishing Schools Initiative. This model should link leadership and faculty professional development accreditation, and every culture-driving component of a school. A common philosophy, and a flourishing-based metric, would unify our efforts of advancing Christian schools and educators.

Making Christ-centered education available and obtainable
ACSI is committed to making Kingdom education available to as many children and families as desire it, believing that such an education offers students an opportunity to grow in a loving relationship with their Creator, come to know His saving work through Jesus, and flourish in His Ephesians 2:10 calling for their lives. This commitment requires removing barriers to access for those who traditionally have not benefited from Christian school, as well as seeking out new ways to create access points to Kingdom education and the ability to thrive and be successful in that education—for all those who desire it.

Promoting and protecting Christ-centered education for today and tomorrow
As the largest evangelical Christian school association in the world, ACSI is by default viewed as the spokesperson for Christian schooling in the public square. In order to discharge this responsibility with excellence and seasoned speech (Colossians 4:6), and to equip our member schools to do the same, ACSI must invest in developing public-facing resources and forming strategic relationships with those working in the area of advocacy for Christian Education and for religious liberty.
CULTURE AND COMMUNITY | JANUARY 12, 2021
Nationwide-Data on Christian Schools Yields 2020-2021 Profile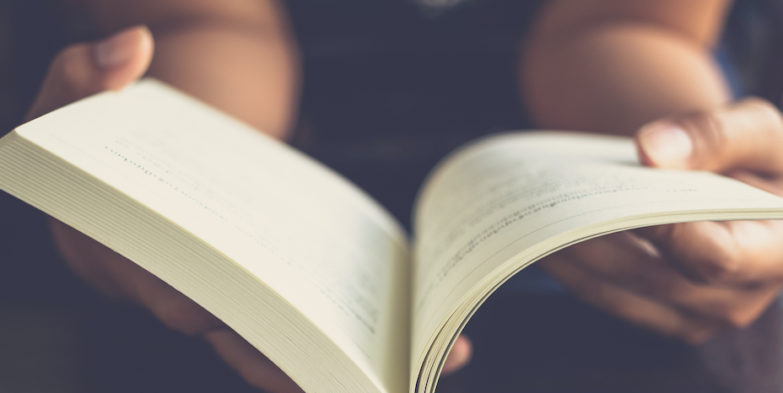 BECKI RUST
With 2020 thankfully behind us, and looking forward with hope in this New Year, we have once again asked our blog authors to share their top picks of books they are currently reading. Here is a selection of their favorites for 2021, along with a brief quote on why they recommend them.
SCHOOL LEADERSHIP | JANUARY 4, 2021
Women's Leadership and Mentoring in Christian Schools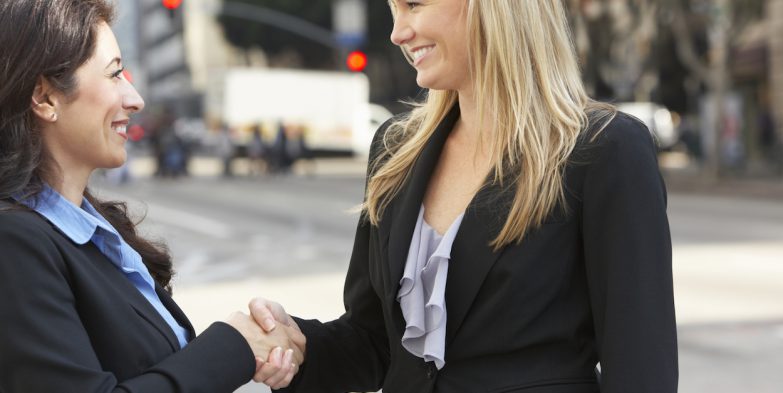 JENNIFER THOMPSON
A tweet from Jen Schwanke in Education Week Teacher that keeps popping up in my feed says: "The biggest challenge I face as a leader is carrying the burdens, worries, frustrations, and challenges of so many other people." This hasn't popped up just once, but I seem to see it weekly. As Christian educators, we should be pretty clear about what Matthew 6 reminds us in that we should not worry, as each day has enough for us to handle. We also rest in the words of Lamentations 3 that remind us that God is faithful and supplies new mercies each day.
ACSI Announces Leadership Divisional, Professional Development Staff Transitions
Sep 29, 2020, 10:00 AM by Larry Lincoln - ACSI
Colorado Springs, CO
– The Association of Christian Schools International (ACSI) is pleased to announce the transitioning of three senior staff members to new roles within the organization. The moves are part of the association's introduction to its Three Pillars Strategic Plan earlier this month.
Included in the strategic plan is the association's new three division model for serving schools and educators, which is a change from its previous eight region model. The move builds school services around school size as well as geographic location and will allow a more efficient means of assistance.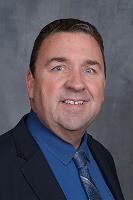 Dr. Cecil Swetland is promoted to Senior Director, Western Division. Swetland spent the past five years as Regional Director for California and Hawaii. Prior to that he spent the previous 18 years as Head of School at Desert Christian Schools in Lancaster, CA.
As Senior Director, Swetland will continue serving member schools by challenging them and encouraging school leaders to achieve higher levels of spiritual and academic excellence. "I have the opportunity to work with remarkable Christian leaders and educators—it is a joy to collaborate with all of them—and ACSI team members," he explained. "The staff at ACSI works as a united team that equips Christian educators and facilitates school improvement through accreditation, developing early education programs, providing professional development, and enhancing a child's Christian school experience through student activities."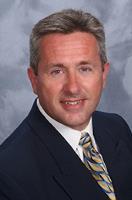 Next, Dr. Jeff Mattner will take on the new Senior Director, Central Division role after serving the past nine years as Mid-America Regional Director. The Central Division is comprised of more than 700 schools from 18 states. Mattner has been in the ministry of Christian school education for the past 38 years. He was a Christian school administrator for 26 of those years in the states of New Jersey, Indiana, and Illinois.
Dr. Mattner said that he considers it "a privilege to partner with ACSI schools and school leaders, assisting my brothers and sisters working together in this Kingdom work called Christian school education."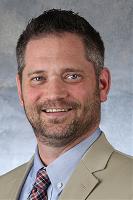 Finally, Dr. Edward Bunn is moving into the newly created Leadership Program Director position. Bunn most recently served as South Central Regional Director. He has served for over 25 years in the field of Education and holds a Masters in Christian School Administration and a Doctorate in Educational Leadership. He is also a former adjunct professor, schoolteacher, head of school, and pastor.
Bunn explained that in his new role, he will be working alongside ACSI Director of Professional Development, Cindy Dodds, supporting the association's new Flourishing Schools Institute, Leadership University and additional Leadership Development Initiatives. "This will allow me to support school leaders across the US and Internationally by developing initiatives that flow out of a strong biblical worldview and quality research to enhance leadership capacity," he said.
According to Dodds, Bunn brings a wealth of experience to ACSI Professional Development Department and she anticipates ACSI members will greatly benefit from the move.
"Dr. Bunn's expertise and experience will enrich and enhance ACSI's leadership development offerings, as we seek to serve and support our schools in their journey to flourishing," she said.
Dr. David Balik, ACSI Vice President of USA, has worked closely with Swetland, Mattner and Bunn for several years and offers high praise for all three. "Being on a team with godly and gifted men like Cecil, Jeff and Edward has been a tremendous blessing to me personally. I'm eagerly anticipating seeing the fruit of their expertise and leadership as they move into their new roles, and I know our members will reap the benefits."
To learn more about the ACSI, please visit the website at www.ACSI.org or Connect with the ACSI Care Team by calling 800-367-5391 or at
careteam@acsi.org.
About ACSI:
Headquartered in Colorado Springs, Colo., ACSI exists to strengthen Christian schools and equip Christian educators worldwide as they prepare students academically and inspire them to become devoted followers of Jesus Christ. ACSI advances excellence in Christian schools by enhancing the professional and personal development of Christian educators and providing vital support functions for Christian schools by offering multiple services including teacher and administrator certification, school accreditation, legal/legislative assistance, and curriculum publishing. Serving more than 25,000 schools in 108 countries, ACSI helps more than 5.5 million students worldwide connect to Christian education.
Follow ACSI on Facebook at
https://www.facebook.com/ACSIUSA
or on Twitter at
@ACSIUSA
Your new easy-to-use Community opens the door to ideation, collaboration and innovation with your peers around the world making us all Stronger Together. Take a moment to check out the community!